Good news!
The beta version of RepairDesk 2.0 is out! With this next-level repair shop software, you can now save even more time, manage your cell phone repair jobs more efficiently, and track your financials on an interactive dashboard. 
Right now, RepairDesk 2.0 Beta focuses on helping out one-person enterprises. But very soon, we will be rolling it out for larger enterprises as well. Check out Usman Butt's, the CEO of RepairDesk, vision of the future in this interview with ValiantCEO.
What's New in RepairDesk 2.0 Beta?
A fresh new look. More helpful features. Easier workflows. And our promise to bring forth even more value to your business! 
Here's a highlight of what RepairDesk 2.0 Beta offers:
Reduced overall visual noise

by adding a minimalist touch to the design

Improved workflow

of major tasks

like creating a ticket, adding a customer, and selling products

Relatable language

by improving the naming conventions

More stable application

by fixing both the known and reported issues

Frictionless transition

by introducing guided tour and enhanced help
Let's explore how we've packaged these features and benefits for you.

Modernized Design Architecture
To minimize the visual noise and bring your attention where it's needed the most, we have introduced a revamped design. Most of the cellphone repair shop software invests more in feature development and lesser in aesthetics – taking all the fun and excitement from your work.
In RepairDesk 2.0 Beta, the carefully placed icons, neat spacing, and overall design architecture simply make your experience more enjoyable.   
Here's a snapshot showcasing the modern UI of RepairDesk 2.0 Beta.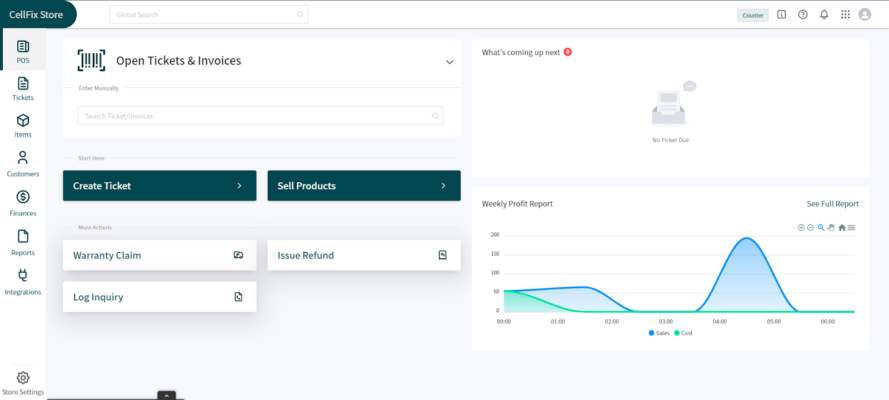 In RepairDesk 2.0 Beta, various design aspects add value to your experience, but here are the two worth mentioning:
With the improved interface design, you can now save more time and easily spot the options that work together. Thanks to our skilled designers who have made this possible by the delicate use of the color system, shadows, and visual space.

Modules and underlying features now live in a menu bar at the left, without any other expanding menus. This means that now navigating different pages of the POS software is super easy.
A More "Intuitive" Repair Shop Software
In a repair shop business, operations and tasks greatly overlap. Your repair tracking system must run with the pace of your thought. Therefore, the options that were reported to be confusing or "difficult to figure out" have now been refashioned and logically arranged. This means you can now more efficiently perform everyday tasks like adding a new customer, managing products, or monitoring dashboards. 
With tons of updates across the application, we have given special attention to the naming system (i.e., how to name the buttons and pages).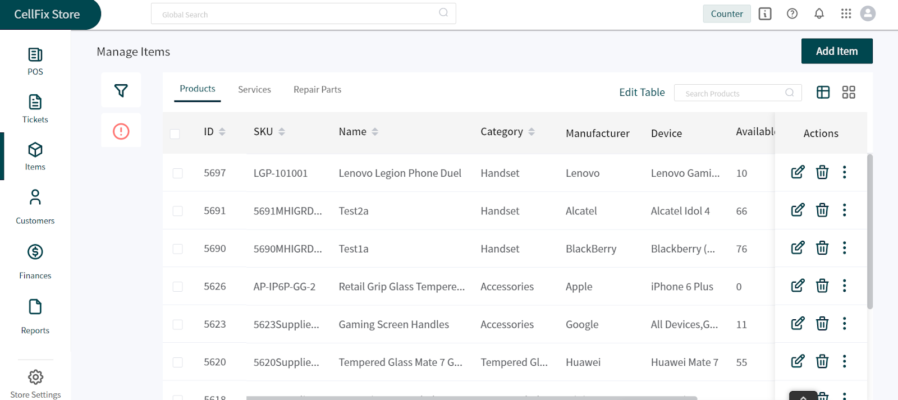 The purpose is to save your time and help your instincts quickly spot the right options on the screen. Here're two such examples that illustrate the intuitive aspect of the application:
Products, Services, and Repair parts are simply "Items"

and managed under the head of "Items" instead of multiple heads.

Options that only belong to the logged-in user are moved from Store Settings to "My Profile"



Frictionless Transition
RepairDesk 2.0 Beta has a new interface – different from its ancestor. To make your transition super smooth and comfortable, we have introduced a Product Tour to walk you through the application. With this 3 minutes product tour, performing your everyday tasks on RepairDesk 2.0 Beta will be even faster and easier.
You will also observe some helpful tips popping on the page with a "Notify me when released" option. With this, you can keep yourself updated about your favorite features.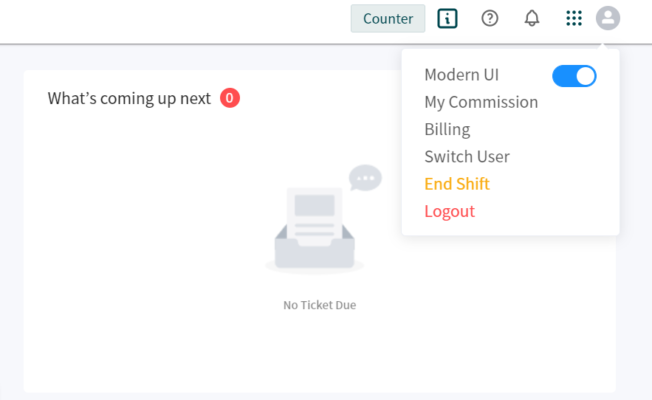 How do we bring the best of RepairDesk for you?
We keep track of all the requests you post at our different customer-facing channels, including Facebook, GitHub, and customer support. 
Yes, you heard it right! 
Your opinions, feedback, and suggestions really matter. And they remain an essential part of the overall improvement process of RepairDesk 2.0 Beta. We gather up all the information from different sources and send to the finest of our engineers. They work hard every day analyzing your feedback and improving your experience on RepairDesk.
Prioritizing the feature development, we triage monthly and quarterly releases. The updates about any new features are published on our blog and social media channels, and also sent to your inbox.
While crafting new features for RepairDesk – one of the top cellphone repair shop software – we make sure each feature helps your business grow. 
Want to try out Beta?
Tempted to get your hands on the RepairDesk 2.0 Beta version?
You CAN!
If you are an existing customer of RepairDesk 1.0, fill out this form and our customer support team will get in touch with you at a suitable time. Please note that currently, we highly recommend using RepairDesk 2.0 Beta only for testing purposes rather than employing it in your live environment. 

What's coming up next?
In the next quarter, we will be adding more exciting features to RepairDesk 2.0. We have a clear roadmap defined for RepairDesk 2.0 and will be rolling it out soon. 
We'd really appreciate your feedback on RepairDesk 2.0 Beta so that we can further improve it before the launch. Feel free to spool your suggestions here.