September brings with it a shift in the energies. It is the end of the third quarter of the year, and lies at the cusp of a weather shift. This is when you start taking a stock of your progress through out the year before the holiday season kicks in. It has been a busy month for all of us at RepairDesk as well.
There are a number of user experience enhancements we've added to the RepairDesk Classic (1.0) and RepairDesk 2.0 platforms. Here's a round up of what we've been up to:
Introducing Support Via WhatsApp
Now you can reach out to us any time, anywhere!
We're aware that our merchants prefer easy communication. A lot of you use WhatsApp with your teams, so we've updated our internal tools to offer immediate support to our users during business hours. Connect with us at +1(312)313-1737 and our team will be happy to take care of your concerns!
Trade-In Items: Pre/Post Condition Checklist
Set the pre trade-in device condition while purchasing the item so there's a record of the device condition at the time of purchase. You can also set the post trade-in device condition after the refurbishment of the device. This systemizes your trade-in device evaluation.
After the trade-in purchase, users can now exchange the device/item with new ones and collect the remaining balance.
Trade-In Items: Ability to Count Under Inventory Count
Previously, you were not able to count trade-in items under the inventory count module. Now you can count all the in-stock trade-in items under the inventory count. Any trade-in item missed in the count will be marked as lost. You can place the lost trade-in items back to trade-in inventory from the Trade-In listing page.
Trade-In Items: Define 'Condition on Sale'
The problem our merchants faced was that they were not able to add the condition of the refurbished trade in devices (once the device is refurbished) in the Trade-In section. So, they couldn't keep record on what condition they sold the trade in device. We have added a new condition field in trade in section with the name of condition on sale. Once the trade-in device is refurbished, users can now add the condition of the refurbished trade-in device in the Condition on sale field.
Auto-populate Repair Price
New update auto-populates retail price on adding a new item to your inventory, via scanning. This is available for both single and bulk scan.
Internal Notes in Estimates & Invoices - This was a requested feature
Now you can add internal notes in Estimates and Invoices, like you can in the Ticket section. Admins can also restrict employees from change the internal notes by disabling the relevant permissions.
Revamped Inventory Count
Some of our users had been facing a lagging speed issue while loading inventory items under the inventory count. We've now introduced an optimized workflow for inventory count.
Thousands of physical items can now be scanned in the blink of an eye.
Single Scan
Map any new item with an existing category in RepairDesk. It saves you from duplication while importing inventory via scanning. This feature is currently available only for RepairDesk Marketplace users in US, Canada and Europe.
Bulk Scan
Map all inventory with an existing category in RepairDesk. It saves you from duplication while importing inventory. This feature is currently available only for RepairDesk Marketplace users in US, Canada and Europe.
Android App for Tablet
Previously RepairDesk users had to use a laptop/computer in order to perform their front desk operations. With the new Android App, the users will be able to perform their front desk operations: checkout, ticket creation, invoice view, refund, etc, on their android tablets.
IMEI Validation
Now you can validate your IMEI number on the runtime by simply entering the number. In case of an incorrect IMEI entry, the IMEI checker integrated in the system will display an alert.
Issue Refund
You will now be able to add service parts back to your Inventory when doing refunds. This solves the problem our community faced when handling refunds.
Repair Tracker
Your customers can now check the repair status of their devices via RepairDesk's Repair Tracker Widget enabled at your website.
All they have to do is enter their name/email/phone and Ticket ID and track their device repair and ticket status.
your customers can now perform the following actions using Repair Tracker:
Download Invoices
View the live status updates against the item repair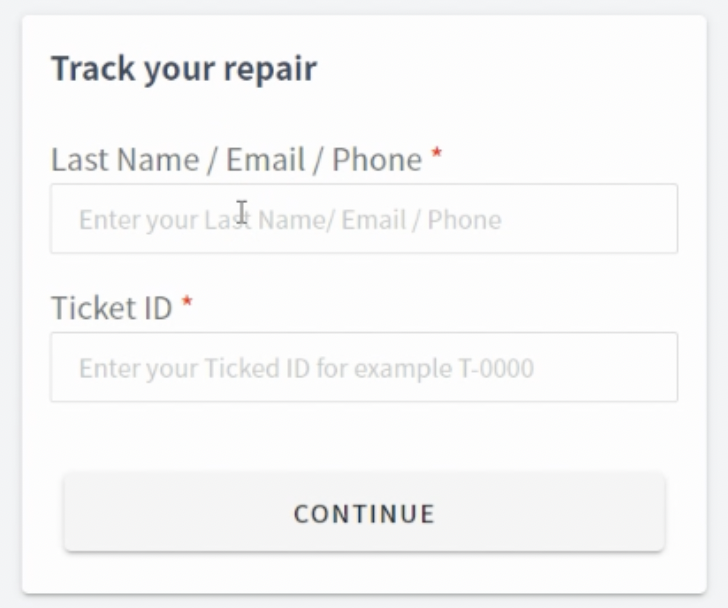 Gadget Repair Expo
We're exhibiting at the Gadget Repair Expo, in Texas.
Claim your discount coupon from us here!
You can register with us to be part of an exciting offer we're bringing for our friends visiting the RepairDesk booth!
Webinar: RepairDesk Digital
Webinar about how RepairDesk Digital works and some customer success stories. Keep an eye on our Facebook User Community to not miss it.
Tentative date: October last week.
Progress Tracker for RD Classic
We are in works to launch the Progress Tracker for your goal tracking. Keep your fingers crossed!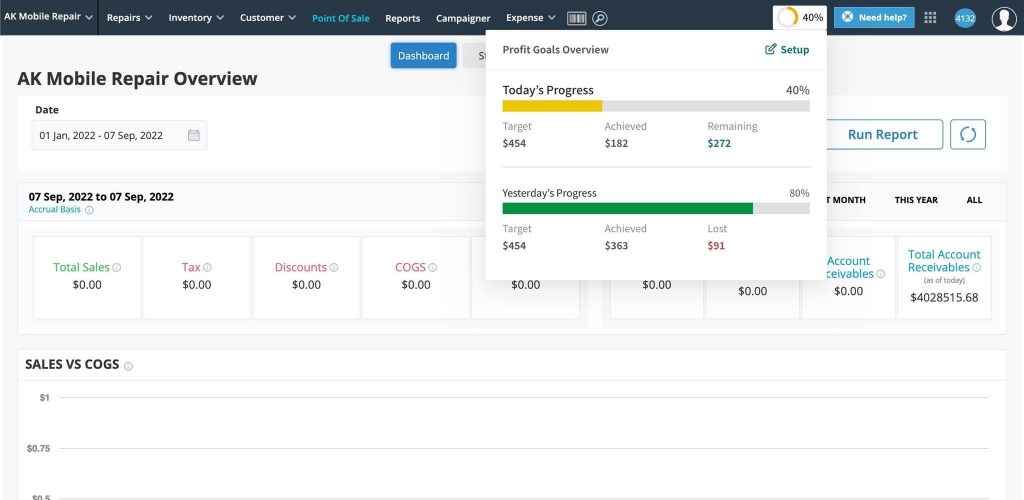 That's it from our side!
Try out these new updates and let us know what you think works, and what doesn't.
Visit the RepairDesk User community on Facebook and answer surveys and polls to help us help you!
You can also send in your feature requests/suggestions at: https://help.repairdesk.co/
Part of the way we measure success is by seeing if our content is shareable. If you got value from this edition of Updates, we'd appreciate a share on the platform of your choice …
See you around!