We've been hard at work since our last update, just in time to give you an even better POS experience. Over the past few weeks we've working with our customers to figure out how to improve RepairDesk, make it flexible and more fun to use; and we believe we have nailed it!
Over the last 30 days, we have concentrated on making the product more reliable and better than any other SaaS tool and since then we have made significant improvements and introduced new and exciting features.
Here's a run-down of all the major improvements we've made since our last update.
– Manage your accounts like a pro with XERO. Our integration with XERO enables you to add invoices, payments & customers to your XERO account. With recent improvements:
You can now push invoices to XERO as "draft" or "approved".
You can also create separate chart of account in XERO for repairs, accessories, trade-in or unlocks & choose to send payment information directly to these accounts (rather than to a bank account).
You can select desired invoice & push to XERO platform manually.
You can also view syncing status from invoice listing section.
– Repair Category. To better organize devices on POS, we have introduced Repair Category feature which will allow different products from a single manufacturer to be displayed separately.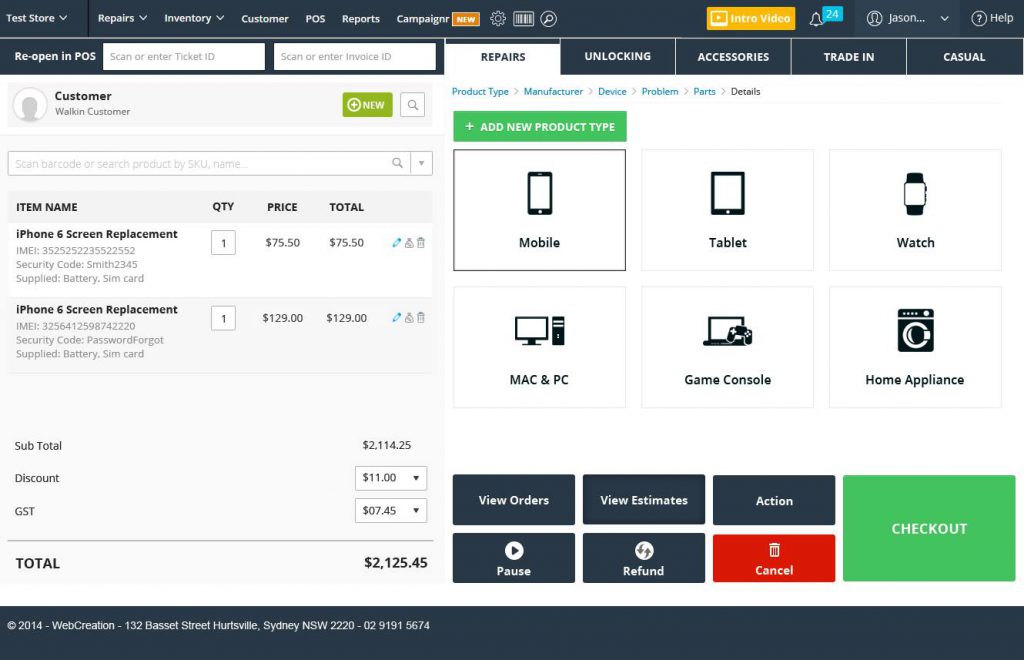 The greatest benefit of this feature is that it will facilitate our customers who offer repair services for more than one type of products. So if you are offering repairs for cell phones, tablets, wearable devices, gaming consoles, tablets or even other electronic items you can easily categorize your repairs accordingly.
– Global Tax Setup. The way you set taxes up in RepairDesk depends on whether your in-store prices are displayed as tax inclusive or exclusive.
With this update you will not have to manually setup tax class against each individual item. Find out how you can setup global tax from this link.
 – SMS API Integration. Our integration with Text Local has finally rolled out which will allow our customers in India to send automated SMS notification whenever the status of a repair ticket is mark as completed, pending or available for pickup
– Any currency would work. You can add any currency type from around the globe if yours is not enlisted in RepairDesk.
– Unlockbase Integration. Using Unlockbase with RepairDesk is a reality now. With our "integration" with UnlockBase platform you can setup your network unlocking business on cruise control.
How it works:-
When you create device network unlock ticket using RepairDesk, it automatically submit order details i.e. IMEI, network etc to your favorite supplier "UnlockBase".
Once your network unlock request has been successfully completed or cancelled its order status is updated automatically on RepairDesk and customer receive an order notification via email & SMS.
To learn more on how to setup this integration please click here.
– Smoother experience. Over the last 30 days we have squashed some 40+ bugs reported by our customers.
Coming Soon!
That's not enough! In the next few weeks, get ready for at least two major updates (there could be a third). We are super excited about these enhancements and can't wait to roll them out.
Here is a sneak peak to what we are working on right now:
iPad App. We will be launching a dedicated iPad app for retail in next few weeks. The app will also work in offline mode so you can use it in case the internet is down.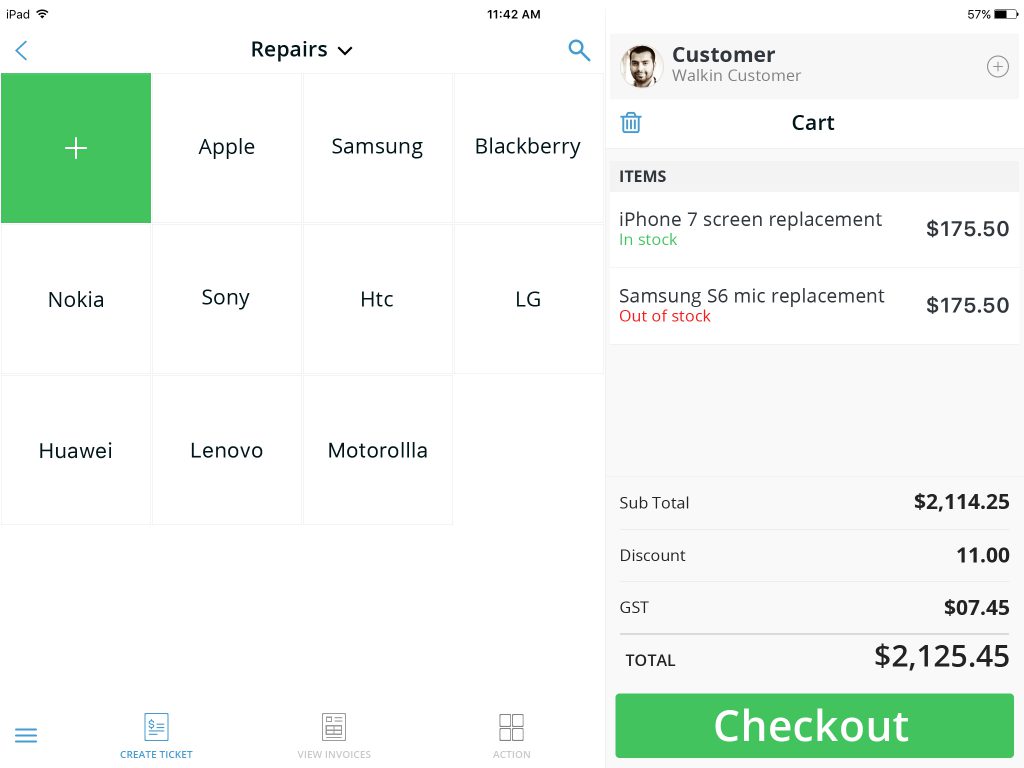 Furthermore you will be able to book repairs, sell accessories or pre-owned phones, print receipts or label using a Bluetooth printer & accept credit card payment using Square.
Moreover employees will also be able to start shift, clock in / out or enter there pin before each transaction & much more.
Trade In Module. We are also re-designing trade-in section for Pre-Owned devices that will allow you to purchase multiple trade-in items, track refurbishment cost and transfer trade-in units between store locations easier then ever before.
If you have tried RepairDesk before, and it didn't work out for you; it's almost a different product now. Come & join RepairDesk family and have fun doing repairs. Signup for a free 14 day trial now.
As always, we're excited to hear your feedback. Stay tuned for more updates in the near future!