A customer comes to your repair shop to get their iPhone 11 Pro Max fixed. First, you check the customer in through your repair ticket management system.
After running a pre-repair checklist, you ask the customer to pick up the device in 4 hours since the repair is pretty simple. Then, you attend to other customers, and after a while, you sit down to repair the devices.
You begin with the iPhone 11 Pro Max repair. Once you open the device, you take out the tiny parts and fix the problem. However, when assembling the device back, you realize that the Wifi / Bluetooth Antenna Flex is missing. You look everywhere, but you can't find it.
When your search comes to a dead-end, you decide to replace it with a new one. The carelessness results in spending your own money on the repair because you can't ask the customer to pay for your fault. Then you dread a conversation with the customer where you have to inform them about your blunder.
Do you know what could save you from this uncomfortable situation? A magnetic mat.
You might not know it yet, but there are several repair tools out there that can make your life easy. You can do repairs effortlessly and avoid awkward situations where you tell the customer if you misplace a part.
Sign Up for a 14-day FREE Trial!
So, here is a list of repair tools that you must-have for your cell phone repair business.
1. Nylon Spudger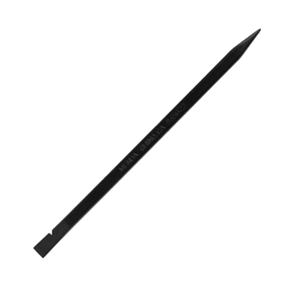 Nylon Spudger is a tool made from fiberglass material. It differs in thickness from manufacturer to manufacturer.
Nylon Spudger is available in many variations. For example, you can use its different variations for prying various parts apart.
Additionally, you can use a Nylon Spudger to scrape extra silicone or adhesive away. You can also use it for soldering applications such as cutting off a wire hook easily from the side of the Nylon Spudger. It's usually 5-7 inches long and comes in very handy when repairing cell phones.
2. Fine Tipped Curved Tweezers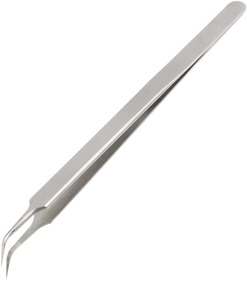 Cell phones consist of very tiny parts. You can't pick these parts without tweezers.
The curved tips of the tweezers make it ideal for picking and handling tiny components/screws used in cell phone repair. As a result, you get more visibility, access, and control in your repair job. Plus, you can cautiously remove the tape, reseat flex cables, and release connections.
With fine-tipped curved tweezers, you can do repair jobs effortlessly when you take it in through your repair ticket management system.
So, taking apart complex components won't be a trouble for you.
3. Screwdriver Kit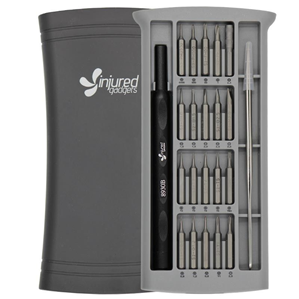 As dismantling is the initial step for starting a repair, a special screwdriver is necessary for this process. Even for repairing an iPhone, you will have to unscrew the pentalobe screws that need a screwdriver.
However, a single screwdriver is not enough. Different cell phones have various sizes of screws installed in them. To make sure you have screwdrivers of all sizes, you need a whole kit. This way, you won't end up buying a screwdriver from a supplier before you start a repair.
4. Plastic Triangle Opening Tool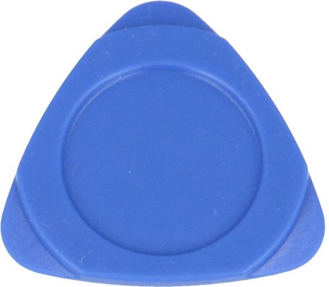 Opening a cell phone sounds easy. But in reality, it's not.
As the name suggests, the Plastic Triangle Opening Tool is in a triangle shape. Each corner gives prying abilities. In addition, the plastic Triangle Opening Tool has a unique feature. It helps install replacement parts safely and easily.
Every corner provides the ability to separate the outer glass of the touch screen of all devices. You can maneuver and slide the triangle opening tool around the housing of any device. It won't let you risk scratching the glass screen or the LCD screen. And once done you can apply a screen protector.
5. ProtectionPro Kit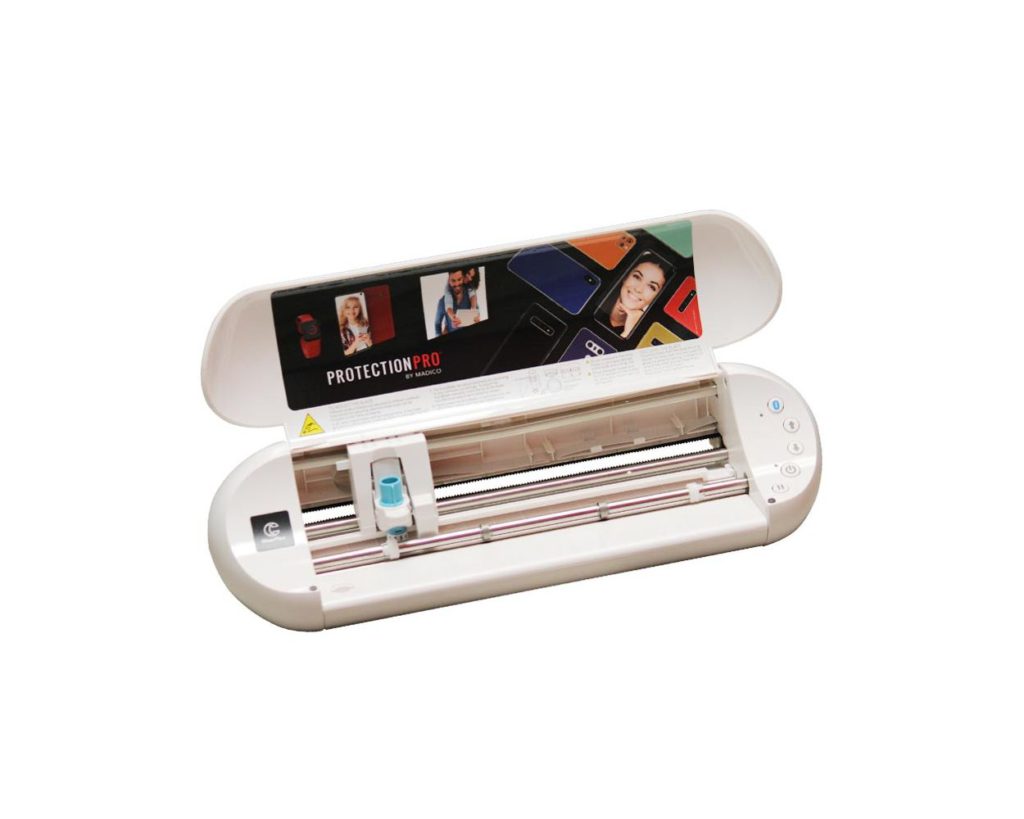 It may happen that you don't have a screen protector for the device you have been working on. In that case, you can cut the screen protector to customize it for the device. There are special machines available for that such as ClearPlex Light Starter Kit or ClearPlex Express Starter Kit. Believe it or not, using this along with a few other tactics, you can easily double your income.
We have a FANTASTIC OFFER for you! Buy your ProtectionPro Kits at $100 off from Injured Gadgets by using the DISCOUNT CODE RMPP.
Don't wait another minute and buy the ProtectionPro kit now!
6. Precision Knife Set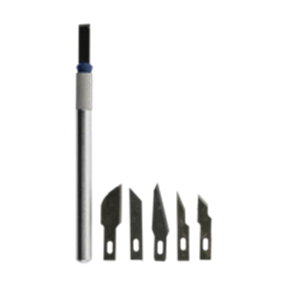 Whether you get old or new devices through your repair ticket management system, a Precision Knife Set is something that you will always need.
The Precision Knife Set is a high quality and multi-purpose repair tool. It can come in handy for tablet and phone repair. The set consists of durable metal handles, along with options of six other blades. You can use these blades for scraping old and dirty adhesive that is inside the device.
Plus, the precision knife set gives you the skill to cut small strips of double-sided adhesive when replacing a screen. And scissors don't provide the same precision. So, it's wise to get a precision knife set.
7. Anti-static Brush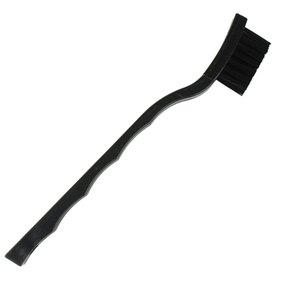 Cell phones are usually opened after a very long time. So, they need to be cleaned properly once you open them.
You can't use a random brush for cleaning because it can damage the circuitry. So to clean it, you can use an anti-static brush for cleaning. It cleans the inside of the device nicely without spreading charges or harming the device.
8. Suction Cup Pliers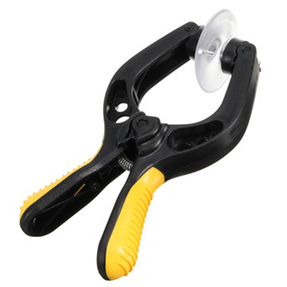 If you check-in devices like iPhone through your repair ticket management system, you will have to pry open the display to get inside. For that, you will require Suction Cup Pliers.
You can easily attach one suction cup at the back of the device and one at the front. Then squeeze the pliers to detach the display from the entire cell phone. Even if your volume of repairs is less, these pliers will prove to be a good investment. And eventually, they will pay for themselves by saving your time.
9. Magnetic Mat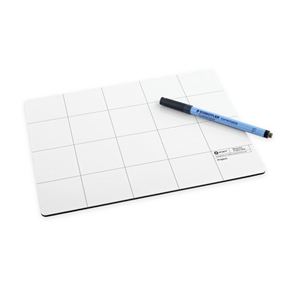 When you open a device, you get many small parts and loose screws that need to be kept in a safe place. As mentioned earlier in this article, you will face a lot of trouble if you don't take care of it.
It keeps your tiny screws from rolling down and getting lost. Plus, it comes with a considerable advantage. The magnetic mat has separate boxes so that you can easily organize parts while keeping track of every. In addition, you can use a dry-erase marker to label different boxes and keep everything organized.
10. Magnifying Glass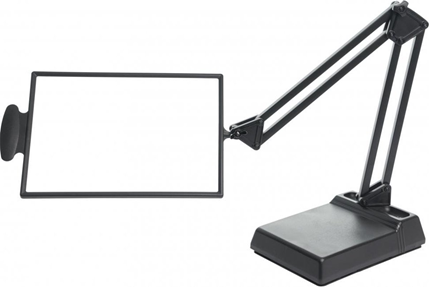 When it comes to repairing a smartphone, you're going to need some special tools. One of the most important is a magnifying glass. Unless you have perfect eyesight, it will be hard to see what each tiny detail is on your phone's circuit board. A magnifying glass will help you get a closer look so that you can identify and fix any problems.
Another handy tool for this job is a magnifying binoculars. This will give you even more magnification so that you can work with greater precision. If you're doing a lot of repairs, it's worth investing in a quality set of binoculars like these. They'll make the task much easier and less frustrating.
11. Desk Lamp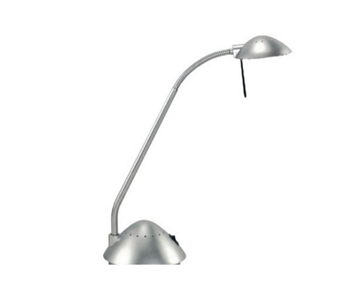 You might feel that you have a lot of light in the room you are repairing in. But you will be surprised to see what a desk lamp can do for you.
It will help you analyze devices and tiny repair parts. You won't have to stress your eyes a lot to see what's inside the device. It's a very reasonable investment that will change the way you do repairs.
12. Soldering Iron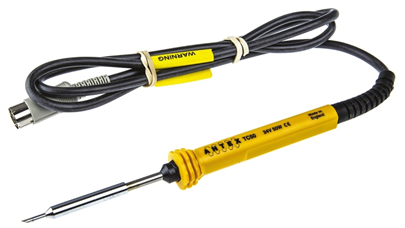 A soldering iron is a must-have if you are offering micro-soldering through your repair ticket management system.
It helps to solder tiny pieces like a microphone, diode, and many others. Make sure you pick the one that is easy to hold and won't burn your hands while using it.
The ideal one has different soldering bits and tips to make sure it caters to all device repairs. Also, make sure you get the anti-static one. Because you are working with electronic parts that will malfunction if static is present.
So, with this, we end the list of must-have repair tools for your repair shop. Of course, if you offer more extensive repairs, you can add more repair tools to the list.
With these tools, you will surely succeed in your aim of becoming one of the top repair shops in your state.