Owning a cell phone repair shop does not mean that you should stay limited to repairing cellphones only. There are many opportunities for earning in the repair industry to stay ahead of the competition. And with cellphone repair shop software flexibility, adding new services is pretty simple.
Cell phone repair shops are unable to grow due to a lack of planning strategy for the future. Screen repair, battery replacement, and water damage are commonplace services that you are already offering. But there's so much more that you can offer.
So, repair shop retailers need to keep up with the competition by adding more services and making their business the go-to shop in the area.
Here are other streams of revenue that you can explore.
Computer Repairs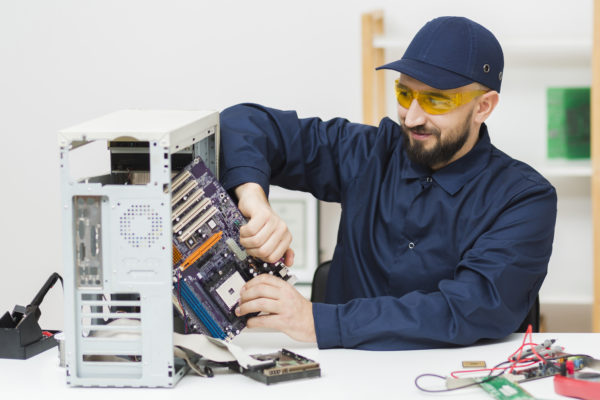 Working and studying from home has become normal in a post-covid world. This means the dependence on computers and laptops has also increased. And the more the usage, the higher the probability of damage.
So, there has been a boom in the repair industry. And offering cell phone repair only will only take you so far. If you really want to grow, start offering computer repairs as well.
Some computer repair related services that you can offer include:
Screen replacement

Software installation

Heat repair

Battery replacement

Touchpad repair

Keyboard repair

Motherboard repair

Ports repair

Diagnostics
Of course, you will need to hire a computer technician or two, but the profits you can earn from computer repairs far outweigh the expenses incurred.
Accessories Sales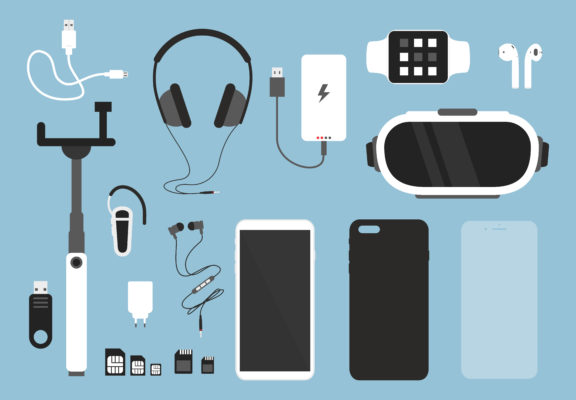 The US cellphone accessories market was a $28.53 billion market in 2018. It is expected to expand to $74.43 billion by 2026. Similarly, the computer accessory's market size is expected to grow at a CAGR of 5.71% from 2017 to 2021. 
Selling accessories in-store will make your business the ultimate retail destination. While customers wait for their cell phones or computers to be repaired, they can browse through the accessories section. Or, you can always train your employees to up-sell.
So, for instance, what better time to sell a cover or a screen protector when a customer just got their screen repaired? While they wait for their device to be repaired, you can upsell by offering accessories to keep their valued possession safe. 
Accessories you can offer include:
| | |
| --- | --- |
| Cellphone Accessories | Computer Accessories |
| Chargers and charging cables | Speakers |
| Headphones | Laptop desk |
| Wearables | Laptop sleeves |
| Cellphone covers | Cooling pad |
| Power banks | Wireless mouse |
| Selfie sticks | Keyboard cover |
| Waterproof pouch | Cleaning kit |
| Gimbals | |
Adding a wide variety of accessories to your inventory can be costly. However, you can partner with an investor and split the profit equally. Or you can easily apply for a loan. If you are a RepairDesk user, it's even simpler for you as we offer RepairDesk Capital for cell phone repair shop owners looking to grow their business.
New Devices Sales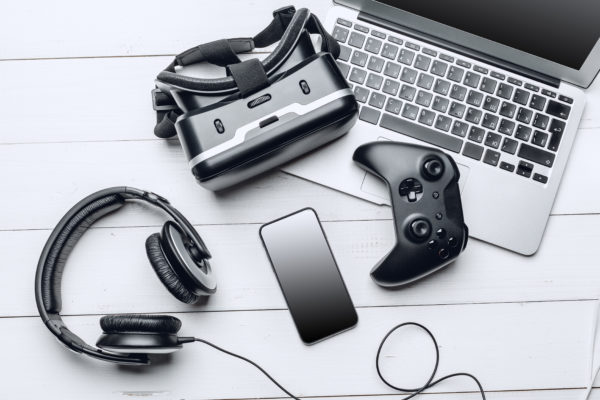 With manufacturers like Apple making devices harder and more expensive to repair, people have begun to upgrade their devices instead of getting them repaired.
Keeping that in mind, selling new devices should be a natural extension of your cellphone repair business. However, considering your market, you can go all out and invest in other electronics to sell as well.
For instance, if your shop is close to a school district, stocking tablets would be a good idea. 
If you go down that road, you need to have the proper infrastructure to conduct the expansion seamlessly.
Some of the devices you can offer are:
Popular/trending cellphones

Wireless headphones

Laptops

Gaming consoles

Tablets

Smartwatches

Drones

Televisions

Printers
Andrew Mourer of YCD Electronics is one example who has had success in earning more through device sales. 
"We don't really have a place where you can go and get a variety of electronics, but also have staff that's knowledgeable about the electronics. And so that's how we branched into those. Security products like cameras and stuff like that, one of our repair suppliers actually supplies those products now. So that was part of the reason we got into that. In terms of like the TVs and printers and things, I mean, they make us money, so why not sell them?"
Device Buybacks & Trade-Ins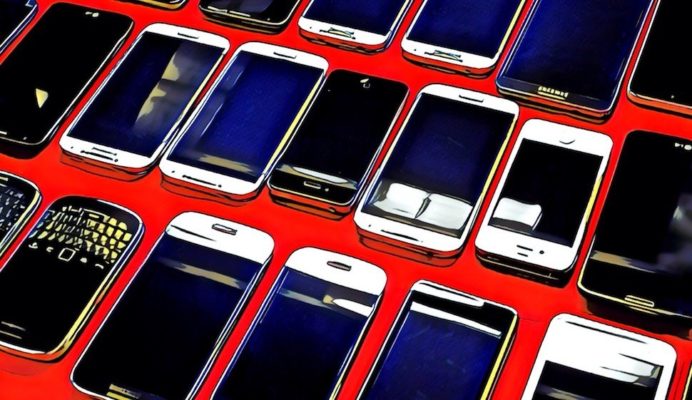 Device buybacks and trade-ins have a lot of potential. Many repair shop owners don't realize how quickly it can help them grow their business. Moreover, integrating buybacks and trade-ins in your cell phone repair shop software is really easy.
There are many ways you can go about buy-backs. You can train your employees to upsell. So, when a customer comes in for a repair, you can convince them to sell their device to you and upgrade to a better device.
You can refurbish those devices and sell them keeping a good profit margin.
On the other hand, there are vendors selling damaged phones that you can buy in bulk. You can invest in them, fix them and then sell them for a profit.
Integration of buyback programs and selling refurbished cellphones attracts new customers that want to purchase high-end alternatives. Moreover, with buybacks, you can source pre-owned cellphones by refurbishing them, and then give customer credits on the trade-in. 
It is a profitable stream, but it comes with risks. You might quote a lower price on the cellphone and then end up sacrificing the profit to meet the gap.
To be safe, you can integrate a vendor for buybacks who can help you quote the right price. It will save you from the risk of undervaluing or overvaluing the device.
Custom PCs for Gaming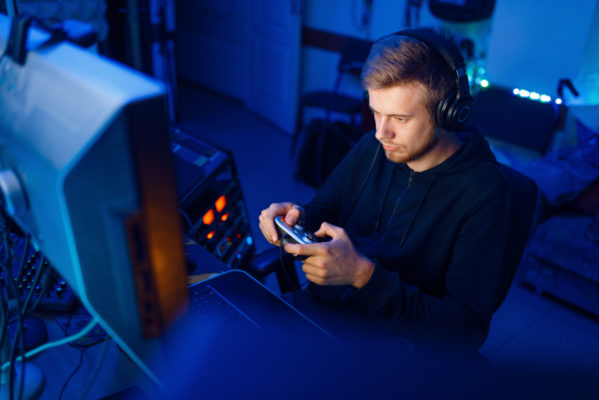 Gaming PCs are gaining a lot of hype with more people joining the gaming bandwagon. The increased demand calls for repair shops to provide high-end gaming PCs and PC repairs.
This opens up two main streams of revenue: custom PCs and PC repairs.
For a customized PC, you need the following:
Processor

– It is the central part of your PC that dictates many of the selections you make for the rest of the PC.

Motherboard

– An essential component that is compatible with a PC

Graphics Card

– The leading game player is the graphics card that fits in the motherboard. It is the most expensive item in the build.

RAM

– This is another integral part of the PC. The current RAMs use RGB lighting that provides extra coolness.

Storage

– Comes in a fast SSD or slower mechanical HDD.

Power Supply

– The power supply powers all the parts.

PC Case

– It is the chassis for your entire PC. Without it, the PC won't have a perfect finish.
Custom gaming PCs might be a niche market but it has very high-profit margins. And so, this could potentially be a revenue stream that can help you grow.
Laser Engraving
Laser engravings are increasingly becoming popular because they personalize your devices. You can engrave cellphones, laptop covers, tablets, jewelry, knives, etc. You can gain an advantage from high repetition accuracy and extreme precision levels both for serial and individual production.
Cell phone repair shops can also perform functional inscriptions such as corporate branding and safety markings through laser engravings.
You can include the following services in your portfolio:
Personalization

Customization

Corporate branding

Safety markings

Backglass replacement
You will often come across iPhone repair coming in for backglass replacement. Apple charges $349 to $ 599 for such replacements whereas a third-party repair shop will start from around $150.
Laser machines cost around $2500 on average and each machine comes with its own set of functions. Learn what they are and offer services accordingly.
You should be able to leverage its cost in 2-3 months. Of course, if your shop is in a high-demand area for laser-related tasks, you can cover the cost more quickly. 
One thing you should keep in mind when pricing laser engravings is the risk factor involved. For example, a customer comes in for laser engraving on their MacBook. You need to price the service considering that you can damage its housing and may have to replace it. So, a good way to go about it is to add half the cost of housing as the risk factor. 
If you want to purchase a laser machine you can easily use the RepairDesk cellphone repair shop software vendor integration Mobilesentrix to get one now.
Micro Soldering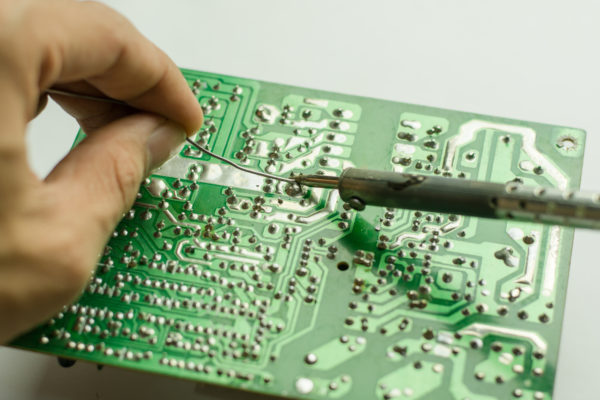 Another high-end stream of revenue is micro soldering. Micro soldering involves soldering components so tiny that can only be visible through a microscope. These small parts consist of capacitors, resistors, connectors, microchips, etc.
Big manufacturers like Apple are not offering micro soldering as a repair alternative. Instead, they have upgrade programs, recommending users to purchase new devices instead of repairing the old ones. By integrating micro soldering in your cell phone repair shop, you open a new market for people who want their devices repaired instead of upgrading them.
Ultimately you will be providing customers cost-effective and straightforward solutions.
Some of the solutions that micro soldering provides include:
No Touch, Touch Screen Issues, Multi-Touch Problems

Searching / No Service Issues

Charging Port Replacements

Damaged Connector Replacements

No Backlight/No Display

Battery Components

Camera Issues
Micro soldering is very profitable. However, it requires a lot of precision as well. So make sure you and your technicians really understand the complexity before offering it in your shop.
Cellular Service Activation
To provide a complete cellphone experience to your customers, you can also offer cellular service activation. Not only will it keep bringing customers back to you for bill payments, but it will also add another stream of revenue to your cellphone repair shop.
The best part is that it does not require much work. Some of the networks you can offer include AT&T, Verizon, T-Mobile, and Sprint.
The cell phone repair business is full of opportunities. You can easily cash in on these opportunities to earn more revenue. So, pull up your socks and get down to business.