Whether you deal in cell phone repairs only or sell refurbished phones too, investing in mobile diagnostic software is a very good idea to increase footfall for your repair shop.
With repairs, it gives you and your customers the real picture of the damage done to the phone. Secondly, it helps you give a more accurate estimate to your customer.
Refurbished phones, on the other hand, are usually bought in batches. Scanning their barcode to add them to your point of sale software might be easy but manually checking each takes a very long time and is much less efficient as well. So, using a diagnostic tool makes more sense.
If you offer trade-ins, having comprehensive diagnostic software for cell phones can save you from buying a phone at a high price. You will also find out how much work needs to be done on each device, if any, and price it accordingly.
RepairDesk has a dedicated section for trade-ins where you can easily add the cost of the repair of a trade-in if any and price them accordingly.
What Are The Common Issues In Cell Phone Repair Diagnosis?
When a phone comes in for a repair, running a quick diagnostic check informs you about everything wrong with the phone. So, when filling out the pre-repair checklist that is shared with the client, you are both on the same page.
Some of the common diagnoses include IMEI issues and functionality errors. Battery-related issues are quite frequent. Then, screen issues such as dead pixels, touch sensor issues, and display light are also fairly common.
Other cell phone faults include audio, camera, software, and connectivity.
RepairDesk offers a checklist that you can use to keep all repair ticket records in one place and improve your employees' efficiency. It also has the inventory management feature which makes keeping track of your stock easy and simple.
Sign Up for a 14-day FREE Trial!
On the hardware side, a broken screen is one of the most common repairs. When getting a screen replacement, getting a screen protector comes with the package. But keeping track of protectors in every size, for each model of phones, tablets or laptops can be onerous.
So. we have a FANTASTIC OFFER for you! Buy your ProtectionPro Kits at $100 off from Injured Gadgets by using the DISCOUNT CODE RMPP.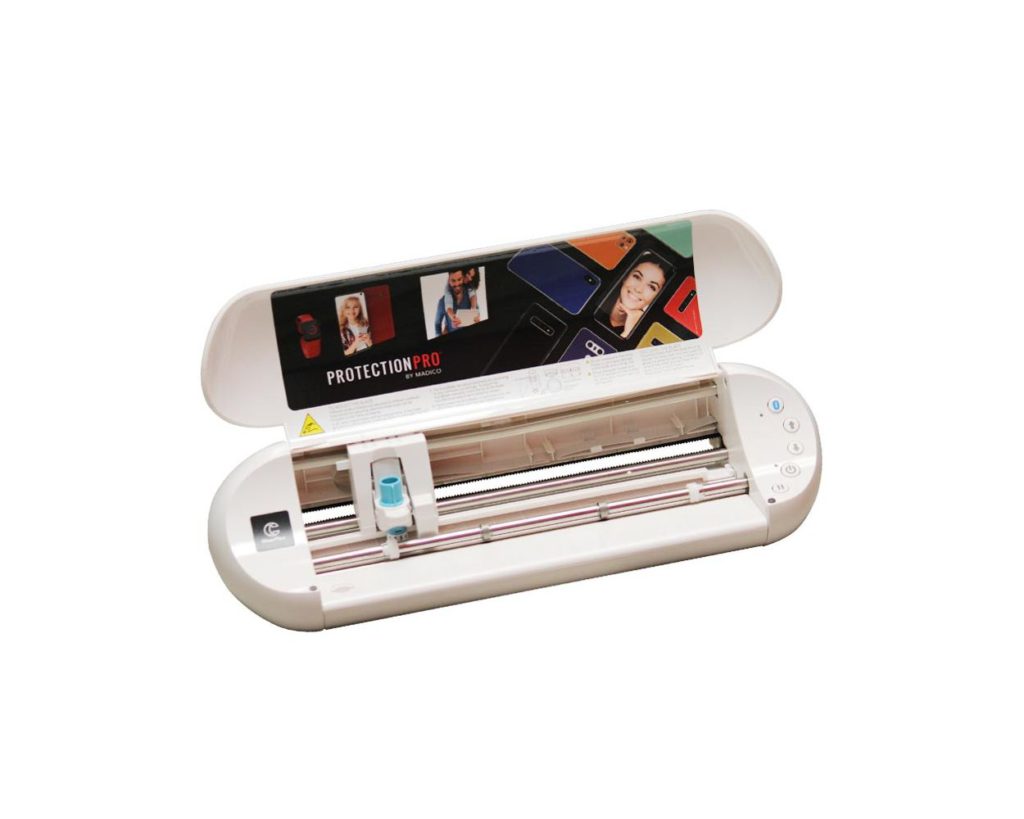 Don't wait another minute and buy the ProtectionPro kit now!
Built-in Diagnostic Tools
Before we start with the best diagnostic software, let's look into the built-in diagnostic tools. Samsung, Motorola, and many other cell phone manufacturers come with their own hidden test apps. You can activate the test app by typing certain codes, a different one for each cell phone company.
Dialing the codes and finding the exact information you are looking for can be tricky. Secondly, the information and tests provided are basic. They can analyze the general health of the phone and run a few basic tests but they will not be helpful if you need a detailed diagnosis.
Apple, however, does not have a built-in diagnostic tool. This is primarily because they do not want iPhones repaired via third-party vendors or DIYs. You can check an iPhone's battery status but that is the extent of testing you can do.
The Best Diagnostic Software for Cell Phone Repair Shops
A cell phone repair shop carries out a lot of diagnostic checks in a day. So, to save time and increase efficiency, subscribing to good testing software is quite beneficial.
There are multiple third-party diagnostic tools out there, some of which are compatible with iPhones and Android phones. Here is the list of the top diagnostic multi-OEM software.
1. FutureDial
Working for big companies like Sprint and Verizon, FutureDial is an automated software for the mobile device industry. It takes less than 90 seconds to diagnose a cell phone device.
FutureDial provides accurate grading to determine the correct value of a cell phone device. Some of its multiple tests include model identification, stolen/lost verification, lock detection, battery health, data erasure, and more.
This option is on the pricier side and is more suitable for shops with bulk orders.
2. Picea
From device diagnostics to trade-in phones, Picea Services offers a complete repair solution to cell phone repair shops. Some of its features include data transfer, data erasure, and device unlocking. The diagnosis takes 2-3 minutes per device and identifies both hardware and software issues.
Picea can erase up to 32 devices at the same time. It has an automatic AI screen grading. Post-repair check-up ascertains that the issue has been properly resolved and your technician hasn't made any mistake.
The most basic package is $55/month. For more information on pricing, you can contact them on their website.
3. NSYS Diagnostics
NSYS Diagnostics is a cloud-based system that is compatible with both iPhones and Android phones. It takes only 2-3 minutes to run a check-up and present with a detailed report on a device. Moreover, it can analyze up to 60 devices at the same time. So, it is especially useful for repair shop owners who have contracts with schools, carrier stores or other organizations and get bulk repair orders.
Some of the diagnostic services it performs include IMEI checks, Data restore, label printing, Cloud database, and non-original parts detection.
This software has more than 60 tests and provides a detailed error report. Since it can be automated, you can test a large number of devices quicker. This allows you as a cell phone repair shop owner to service more customers.
NSYS is a cloud-based system so all old data can be retrieved easily. Since human involvement is minimal, there are lesser chances of diagnostic error.
For the price, you will have to contact the NSYS team directly. They sell their services in packages, for instance, a 20 device-check package, 50 device-check package, and so on.
4. M360
M360 is specialized diagnostic software, catering to the needs of the cell phone repair industry. It is compatible with both iOS and Android, making it ideal for third-party repair shops.
M360 has 26 tests to detect faults in the camera, battery, storage, connectivity, audio, sensors, buttons, and screen. These tests take only 2 minutes per device. It saves all history in the cloud and hence, data can be shared with multiple stores. This helps customers get their devices fixed from the closest location.
From IMEI to warranty, M360 instantly pulls out information on any device the moment it is plugged in. Its data erasure technique is quick, secure, and flawless. It also offers device labels to keep your repairs and buy-ins in order.
M360 has two primary packages that you can choose from and are available here.
Conclusion
Having quick diagnostic software has two main benefits. It instantly informs the actual state of the device to you and your customer. So, the customer knows the kind of repairs required and the potential costs associated with it. Secondly, it saves a lot of time that would otherwise be spent on manually checking the phone for faults, which is prone to human error.
So, if you get a lot of repairs, subscribing to diagnostic software will make your team much more efficient.