As a part of our ongoing efforts to make RepairDesk the best it can be for all of our users, we'll be rolling out a few small user interface (UI) tweaks in our iPad app POS Register. These updates are designed to make information easily visible in the iPad app.
You will notice a fresh new look beginning with Ticket and Invoice creation using our iPad POS solution with other elements. After collecting a ton of customer feedback, we have improved the UI experience to make it more intuitive, easy on the eye, and easily navigable.
The old View Ticket was informative but was also slightly ambiguous, listing all tickets in one go, without any sorting options, as you can see below;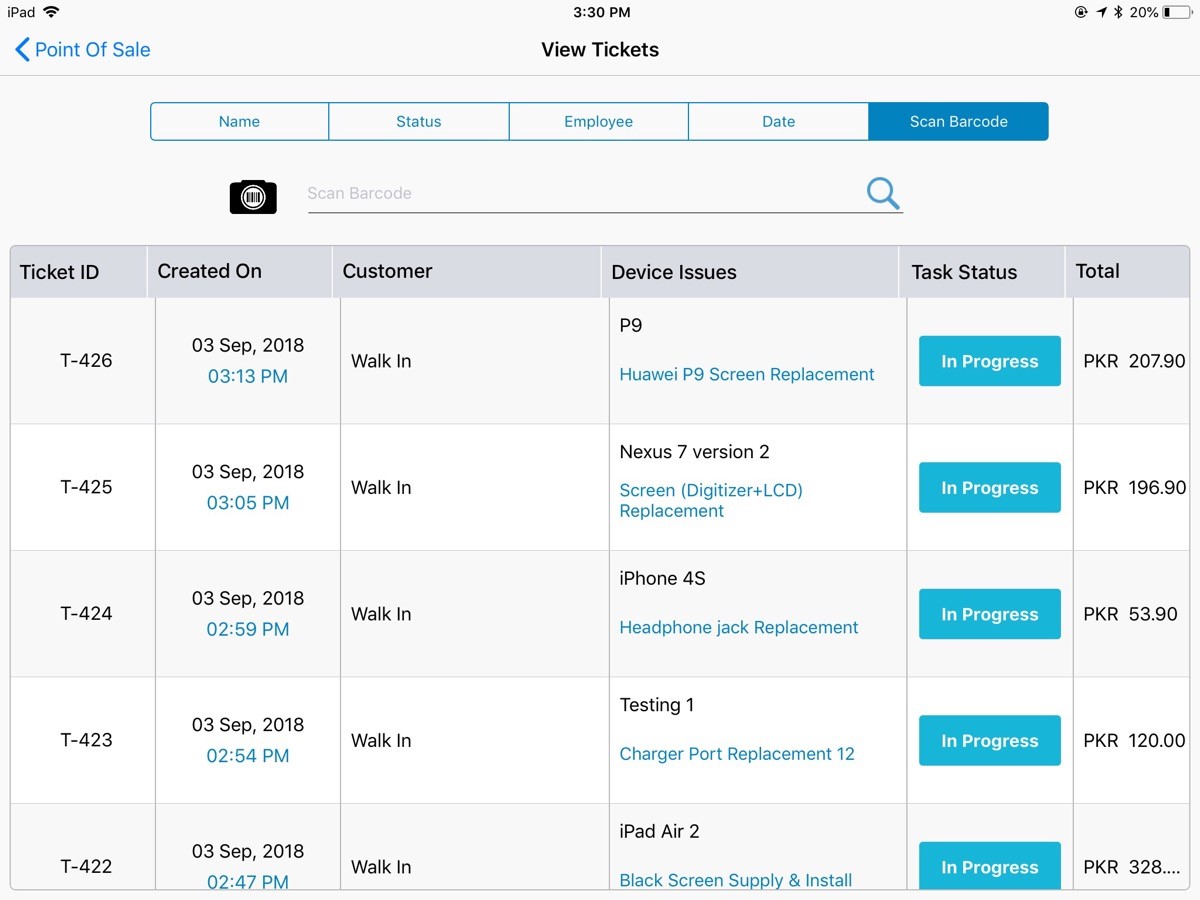 Our goal with these UI improvements is to create one clear and dedicated ticket area listing all ticket details along with the full ticket view. This enhanced look lets you view ticket details quickly while also allowing for easy filtering. The categories that you can look up include ticket ID, date, status or customer name. Newly added search filters help you organize your tickets and find what you are looking for.
Here's the new view tickets: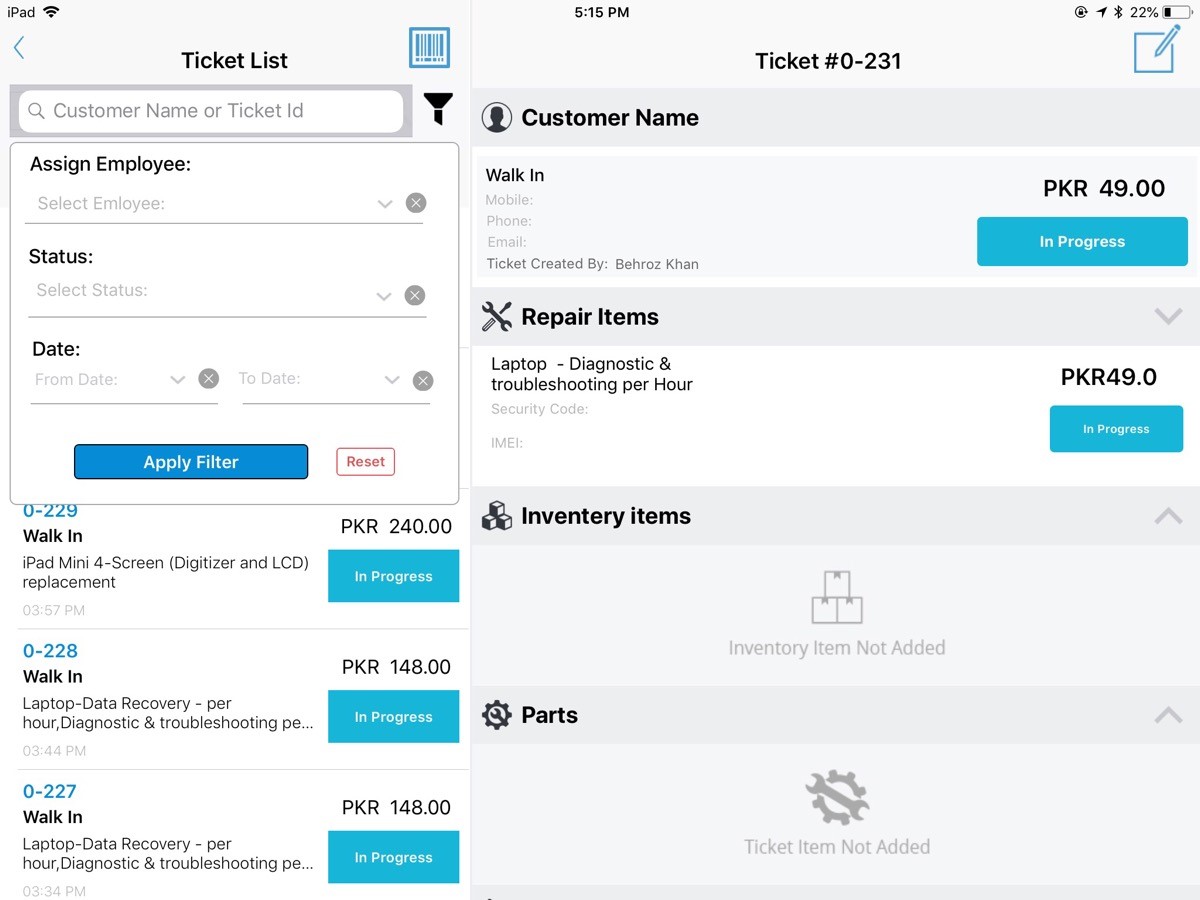 Impressive, right?
We are taking a lot of what you know and love about RepairDesk and updating it with a sleeker, more modern design palette. In addition, we are working to improve our overall responsiveness and optimizing user experiences.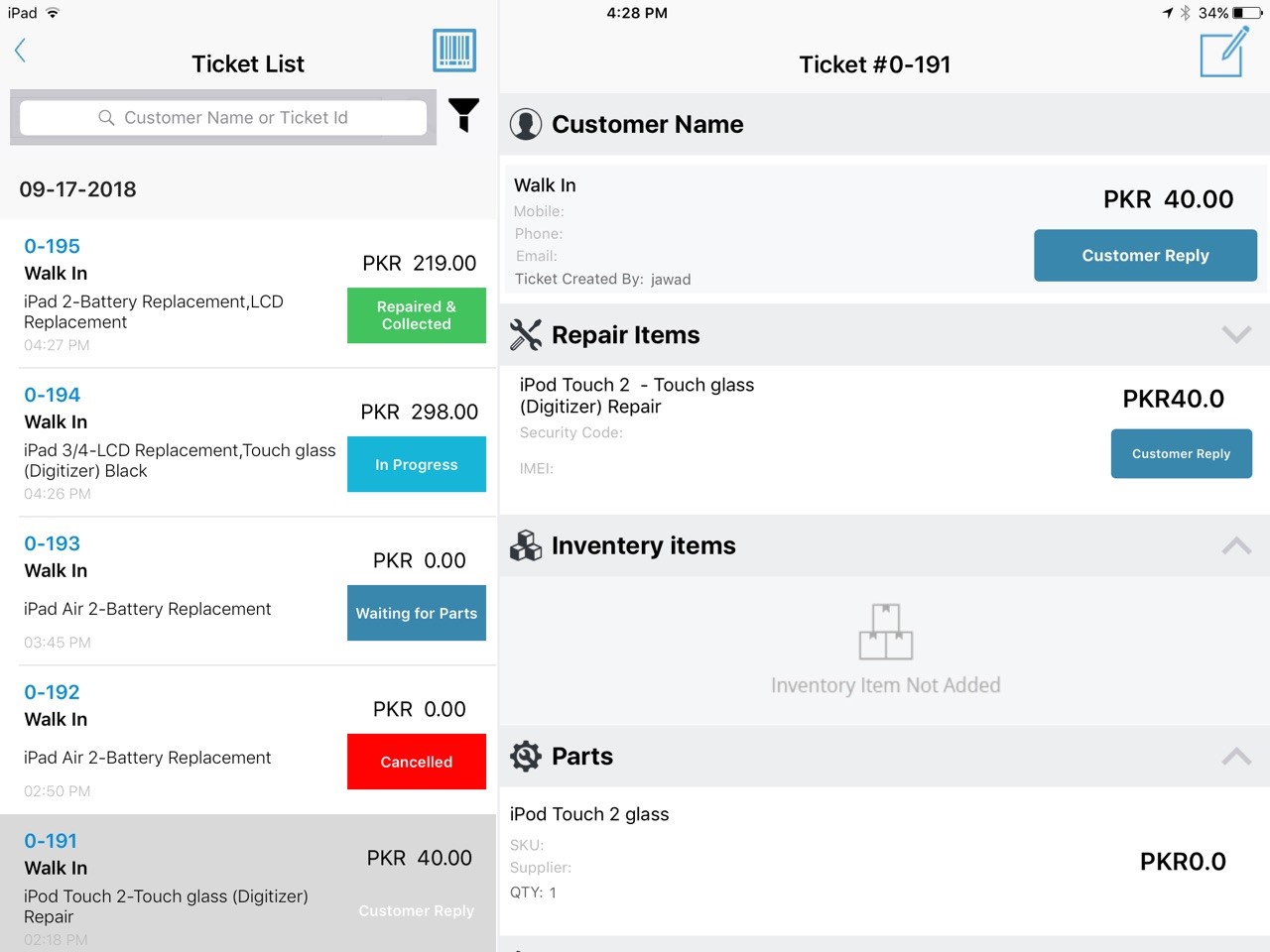 Check out more of the latest release updates HERE, to know what's improved in RepairDesk this September.
Do let us know what you think of the new UI. Your feedback is incredibly important to us, so feel free to drop us a line in the comments section below.
We're committed to continue providing you with the best cloud-based POS software for your repair shops and hope they will serve you and your business well!
Download the highly awaited iPad app today,
If you aren't a RepairDesk customer yet,