Our iPad POS Register is getting better than ever. We have some exciting improvements and bug fixes to share with you so you know exactly what has changed.
Here is the list of improvements and bug fixes that we have made.
Improvements:
1. Pre-Post Repair Condition Edit Functionality
We have improved edit ticket functionality to allow our users to change pre-repair conditions on edit ticket screen and add/edit post repair conditions. It will facilitate you to keep a record of device condition before and after the device is repaired.
KB Article Link: https://repairdesk.uservoice.com/knowledgebase/articles/1810444-how-to-add-pre-repair-or-post-repair-conditions-in
 2. Numeric Keypad
We released a new feature to display a numeric keypad, specifically to enter numeric fields in the RepairDesk iPad POS register. By identifying some more areas where this keypad should be displayed, now we have improved this feature and you can get this keypad while adding new inventory item's quantity, retail price and cost price.
You will also get the keypad displayed while entering employee pin.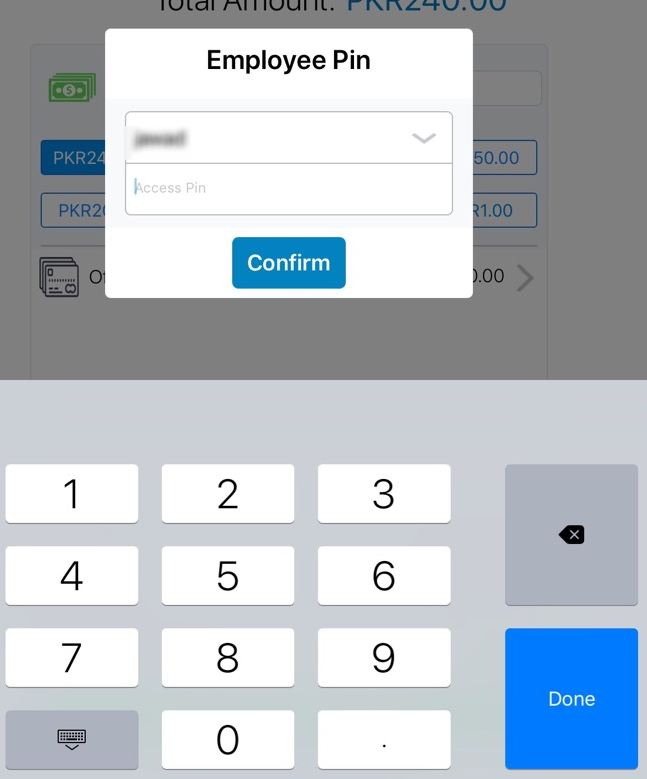 For reconciling cash during end/start shift functionality, the numeric keypad will pop up to avoid any typing error for cash reconciliation.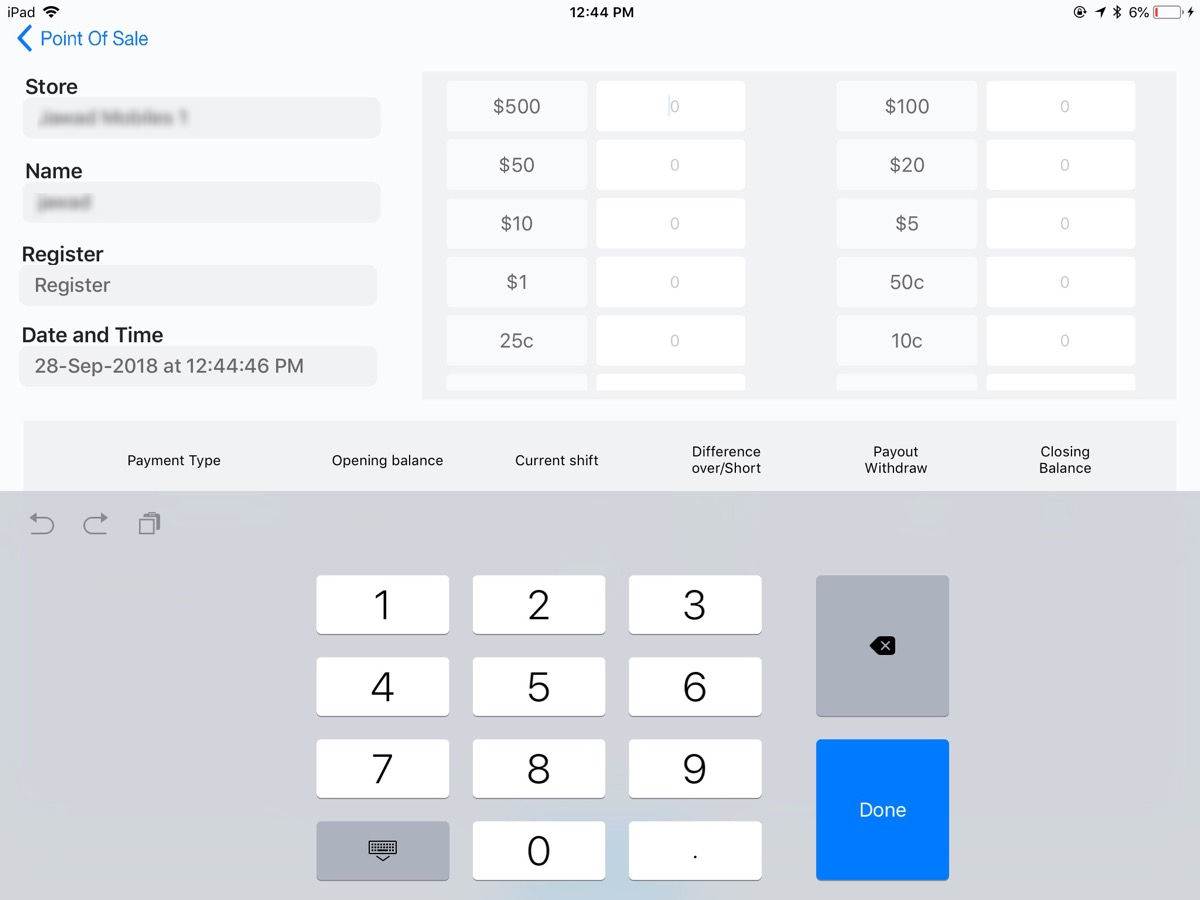 3. Signature View
The signature view has been improved to allow your customers to enter signatures in a defined space and use the Clear button to clear the screen in case you want to redo the signature.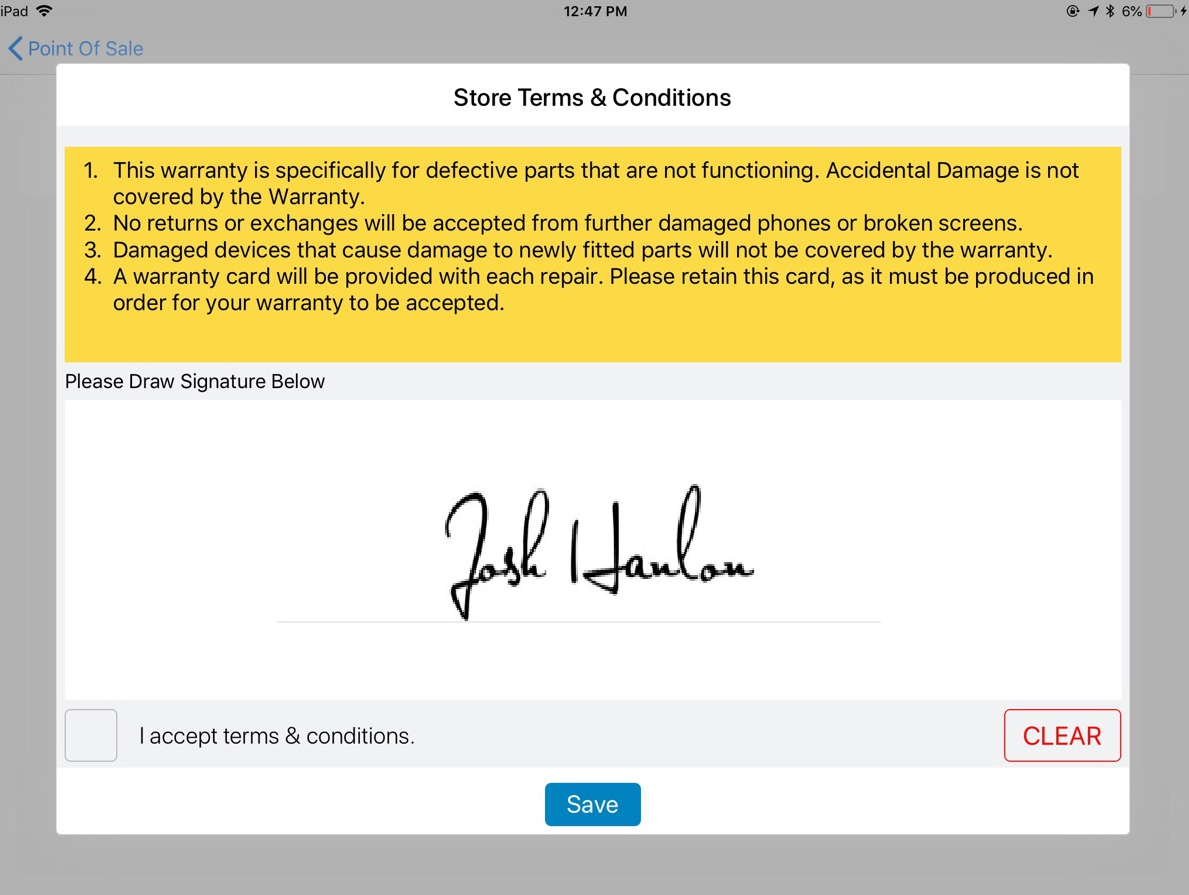 4. Edit Shopping Cart Alert
On editing the shopping cart in RepairDesk iPad POS register, now you can make sure that the customer wants to update the cart by displaying an alert pop-up.
5. Update and Checkout Button
For edited tickets, checkout button has been replaced with Update and Checkout to update and save existing information.
6. Enable Multiple Emails
With this improvement, you can email an invoice or receipt to multiple recipients by using multiple emails feature whereas previously this functionality was limited to only one recipient.
7. The Back Button on POS Screen
Considering it unnecessary, the back button has been removed from the POS screen.
8. UPC Barcode Scanning
You can now search items using UPC code as well rather than searching only on the basis of the Item name, SKU or barcode.
9. Logout Unsubscribed Users
Unsubscribed users will automatically be logged out after timeout interval to ensure the privacy and safety of user accounts.
10. Customer Facing Display Alert
In case you have failed to configure customer facing display, then the system will give you an alert to try again rather than displaying a dull and boring screen.
11. Improvements in Label Sizes
Label size has been improved to make them more prominent on the View Tickets screen.
12. Customer Facing Display Login Button
Login button on Customer Facing Display login screen in RepairDesk iPad POS Register has been replaced with the Point of Sales button.
Bug Fixes:
1. Print Buttons
While printing an estimate, print preview displayed print invoice button which was tracked as a bug. Now it has been fixed. Print Estimate button will now be displayed while printing Estimates rather than Print Invoice.
Improvement has been made to show the Print Ticket button when a ticket receipt is printed and Print Invoice button when an invoice is printed.
2. Empty Cart Banners
An empty banner will be displayed on the repair parts screen if you don't have any repair part available. Now this banner will not be displayed on other screens.
3. View Ticket Print View
While previewing the ticket print, it was showing a blank screen. Now the issue has been resolved and proper print preview will display before printing the ticket receipt.
We're committed to continue providing you with the best cloud-based POS software for your repair shops and hope they will serve you and your business well! Download the highly awaited iPad app today,
If you aren't a RepairDesk customer yet,