We've got for you some major improvements, enhancements to stability, and the usual bug fixes in this latest release of our iPad POS Register. Check out what's been updated this time;
Improvements:
Display Signatures on Thermal Receipt
Authenticate your customer's consent by taking signatures on the Customer Facing Display while printing a thermal receipt of any ticket or invoice via the iPad app.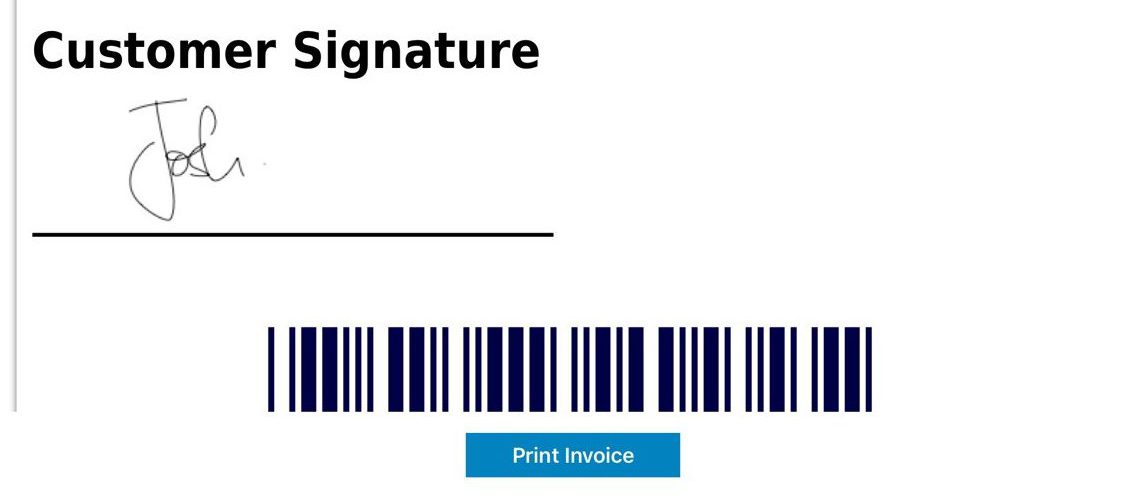 "How Did You Hear About Us?"
The following enhancements have been introduced in this section;
1. Auto-Populating Referral Source
This newest enhancement will auto-fill your referral source on the 'Checkout' and 'View Ticket' screen if you have selected the referral source while adding a customer from the POS screen.
2. Deactivate Any Referral Source
With this improvement, if you have disabled any referral source from the web, it will automatically be disabled within the iPad app.
Note: Your iPad app will work on the same triggers that are enabled in your RepairDesk web account.
3. Choose a Referral Source
Reducing the number of clicks in our checkout process, you just need to tap on the referral source name in order to select it.
Bug Fixes:
Previously when a repair ticket was created or edited by adding a new repair part, the tax calculation was disturbed and was double its original amount. The issue has been fixed and you'll now get the correct tax values.
If the customer wanted to pay in advance for their task, a bug was encountered while creating a ticket from the iPad app. It marked the ticket status as "Repaired and Collected" even if the trigger at the checkout screen was disabled.
Following our fix, it will now change the ticket status to "Repaired and Collected" only when the trigger at the checkout screen is enabled.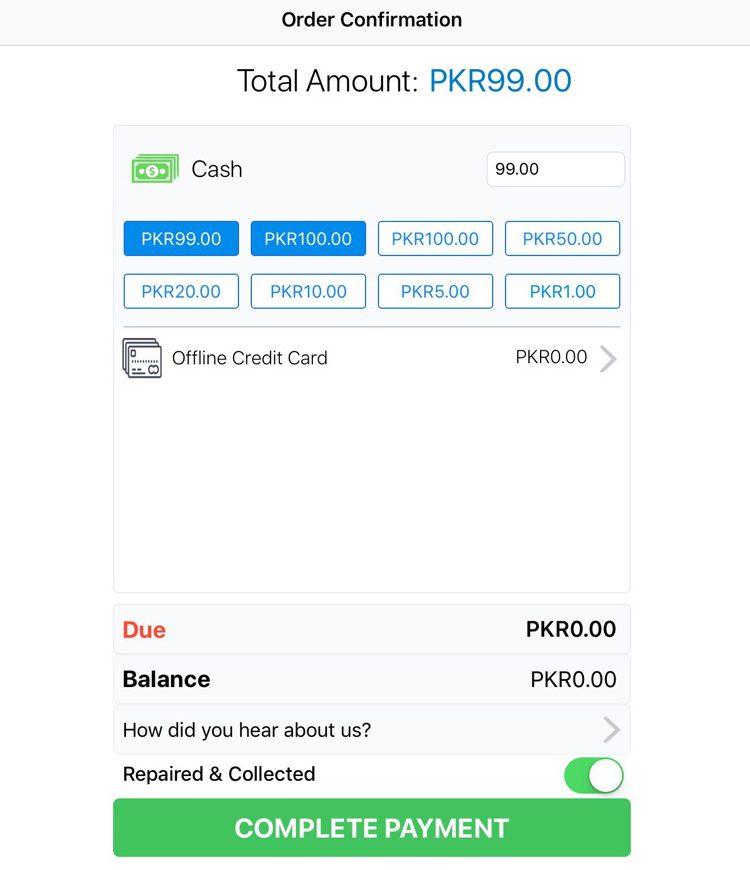 The cost price set against any repair part was not properly synced with our web app while adding a repair part from the iPad POS Register app. The reported issue has been resolved successfully.
Enjoy using world's 1st iPad POS solution for cell phone repair business.
Download RepairDesk's iPad app now!
RepairDesk is very reasonably priced compared to competitors, but you do not have to begin paying immediately. You can begin using the software completely FREE  and with no credit card required right now.