We recently made it easier for you to categorize transactions in our iPad POS Register. Take a look around and let us know what you think about the most recent changes!
Improvements:
Display Source of Transaction
This improvement will allow users to view the source of transactions in the following sections;
View Tickets
View Invoices
View Estimates
Transaction Log
Making it easier for users to differentiate between tickets, invoices, and estimates created from the web app & iPad app.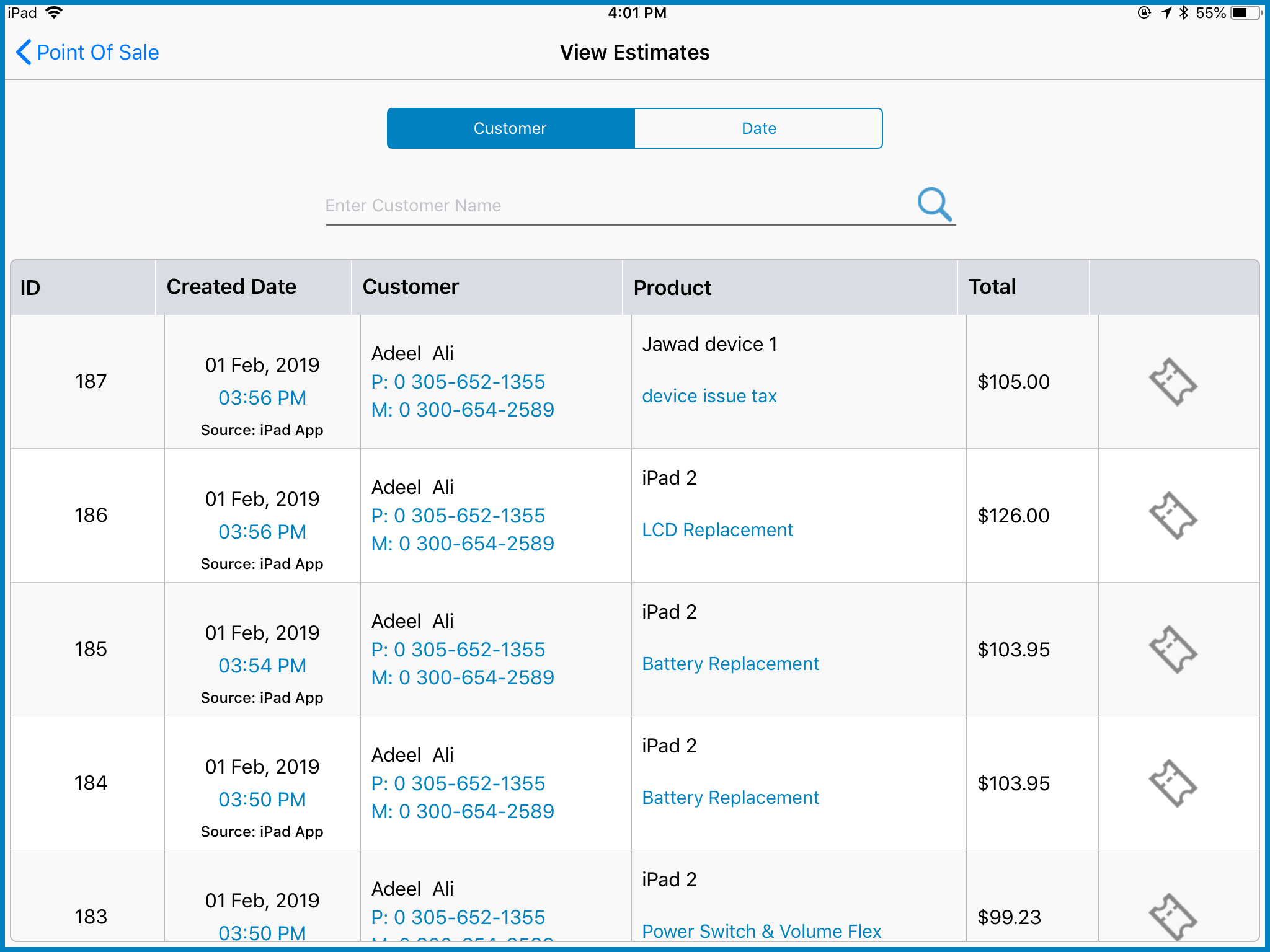 IMEI Authentication
Validation has been placed on the IMEI number field that will not allow you to enter more than 15 digits. Also, we've added a check that restricts adding special characters in this field to make sure that the data entered and stored is correct.
Bug Fixes:
Double Email issue
In certain cases, when an estimate was created, customers were getting the estimate email twice. The issue has been fixed and the respective user will receive a single email now.
Checkout with An Invalid Quantity
A bug was tracked allowing users to enter more than the available stock quantity in the cart. With this bug fix, it'll not allow users to select more than the available stock available any longer.
Estimate Emails
The estimate email was previously not showing customer details. This has been fixed now and you will get the customer name displayed in receipts sent to customers via email.
Incorrect Tax Value
A difference of "0.01" was observed in the tax value displayed on the POS while editing a ticket or updating details for each line item added in the cart. This variance has been removed and now the same values will be displayed on both screens to avoid any error in calculations.
Enjoy using the world's 1st iPad POS solution for cell phone repair business.
RepairDesk makes your life easier by helping you manage your work effortlessly and with just a few clicks. We have everything – from creating repair tickets to inventory management and more. Get a FREE trial of our all-in-one POS software for your cellphone repair store and see it for yourself!