UPDATE: We've revised our list of the best cell phone parts suppliers in the US. To check out our latest post, click here.
It's tough to imagine life without a cell phone these days. We use them every day to send important messages, take pictures for social media, or just play a quick game on the go. And with a lot of use comes a lot of wear and tear, to the point where our phones often end up breaking. That's the case for almost one in three Americans who end up breaking their phones within a year, and a lot of those phones end up getting repaired. But to make a broken phone feel good as new again, you need the best parts.
But there are a few things you should keep in mind.
First, it's important to find a supplier that offers high-quality parts at a competitive price. You also need to make sure that the supplier has a wide selection of parts available so that you can meet the needs of your customers.
Another thing to consider is customer service. It's important that your supplier is responsive and helpful when you have questions or need assistance with placing an order. Finally, you should look for a supplier who offers fast shipping so that you can get the parts you need quickly and keep your shop running smoothly
We've previously posted on where you can get the best cell phone repair parts before but felt that it was time to update our list with some new entries for a new year. With that being said, these are the best cell phone parts suppliers in the U.S. in 2019:
Phone LCD Parts ranks high among the leading parts suppliers in the USA. The company specializes in providing wholesale cell phone accessories and replacement parts to retail and repair stores in North America. Phone LCD Parts offers high-quality products and focuses on fast fulfilment of orders and timely shipping. The company claims that all their screens are hand tested throughout the supply chain to ensure quality control. Also, their customers are offered hassle-free refunds for any defective parts. To order parts from Phone LCD Parts at a discounted price, sign up with RepairDesk and enjoy the following deals;
LIMITED TIME OFFER FOR REPAIRDESK CUSTOMERS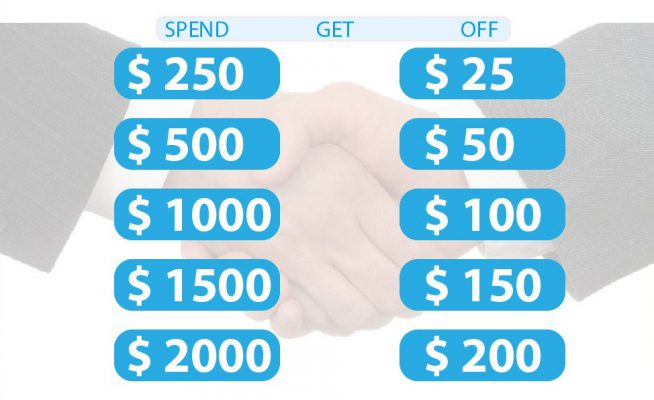 One of the leading parts suppliers in the USA covering the cell phone repair industry for years is MobileSentrix. They offer the perfect pairing of top-of-the-line quality and reasonable prices for some of the best cell phone parts with a lifetime warranty of their parts.
Additionally, they have excellent customer service and provide lightning-fast delivery of your orders. MobileSentrix offers several efficient shipping methods to get you your items when needed. Moving on to their website you can view a range of products, repair parts and everything that you need to repair a cell phone at your store!
Get proof of their amazing reputation by heading to their Facebook page.
Injured Gadgets is the premier wholesale distributor for cell phones, tablets, and MacBook repair parts, accessories, and tools, etc. in the North American market. They offer a large variety of high-quality replacement parts and repair solutions for your cell phone repair store.
In this massive market, they are not only distinguished with the largest inventory of products, but also with their highly competitive prices and truly satisfying customer service representatives. They deliver what they promise with a lifetime warranty against manufacturer defects and if required, they offer a hassle-free RMA process.
Start ordering parts for your cell phone repair shop today directly from their website and learn more about their success stories on their Facebook page.
Mobile Defenders
When looking for a supplier who is consistent in serving the best to the cell phone repair industry, look no further than Mobile Defenders. They are a one-stop solution for all mobile repair business needs and are heavily focused on customer satisfaction.
Not only do they sell replacement parts and tools, but they also offer other solutions, such as a broken screen buyback program, a pre-owned devices program, premium accessories, 30-day (or more) payment terms, and a lifetime warranty for their replacement parts.
Head on over to their website or Facebook page for ordering your parts online.
PhonePartsUSA is a big name in leading suppliers of iPhone and cellular phone parts of the highest quality in the United States. They are known for having the shortest lag times and fulfilling orders very quickly and accurately. Their easy checkout process, a wide variety of parts and accessories available, premium quality, and speedy delivery are well renowned too, making them a good choice for one of the best cell phone parts suppliers around.
Additionally, PhonePartsUSA serves your repair shop with premium repair parts at competitive prices with a lifetime warranty and free order shipment in the U.S. To learn more about this vendor, visit their website or Facebook page.
Mengtor
Serving the cell phone repair industry for over a decade, Mengtor houses the largest selection of cellular parts in the market from the top phone brands and impressively, they have a very extensive catalog online where you can find a wide range of cell phone parts and accessories from the past decade, all in a single click.
Check out their extensive catalog on their website and order your parts today.
Parts 4 Cells
Trusted by many repair shops, Parts4cells has now earned its name as one of the most well-known cell phone repair parts suppliers in the USA. Following their mission to serve the best cell phone parts all over the world, they are keeping the streak high when it comes to their competitors.
Keeping a variety of parts in stock, they have you covered on everything; from all famous cell phone brands and even the repair tools used by technicians at your repair store, Parts4cells makes sure that you are never without the part or tool that you need. Take a look at their website or Facebook page and enjoy the best part ordering experience.
ReVamp Wholesale is a vast network working for hundreds of cell phone repair shops in the USA that is focused on the distribution of wireless repair parts, pre-owned devices & accessories. They are dedicated to supplying customers with the best cell phone parts and tools, including parts for iPad, iPhone, Samsung, iPod, LG phones and tablets, phone cases, speakers, tapes, screwdrivers, tweezers, opening tools, and disassembly tools.
They also offer pocket-friendly shipping deals and stand out for their service to track your order as soon as you place your order online through their website.
Learn more about this supplier from their Facebook page or their website.
Wholesale Gadget Parts
They are best known for their consistency in delivering quality products and parts for years. Wholesale Gadget Parts are one of the top names in the U.S. cell phone repair market because of their excellent customer support, quality control, hassle-free lifetime warranty, super-fast order delivery, and flat shipping rates.
Go through their website and Facebook page to contact them for your parts ordering today!
That's not all! Fortunately, you don't have to go anywhere for the best parts ordering because RepairDesk does it for you! We have integrated our POS software with MobileSentrix, Injured Gadgets, ReVamp Wholesale, and PhonePartsUSA to give you access to everything in one place.
If you are looking for a versatile POS and CRM software using which you can also order cell phone parts in just a few clicks, then RepairDesk is the right choice for you! Sign up now for a free 14-day trial and experience the gold standard in repair shop management.
Sign Up for a 14-day FREE Trial!