RepairDesk's new iPad Release v5.5 is now live! With this new release, we bring some improvements to our iPad app and put it on parity with features from our web release. Let's cut back on the frills and dive right into what's new with version 5.5.
Custom fields in the Manage Customers section
The customs field feature was one we had added a while back to our web app, but it was not available on our iPad app. With this new iPad release, you can now choose custom fields. If there is a custom field that you have created on the web app, you will now be able to find it on the iPad. To learn more about it, please visit our knowledge base article.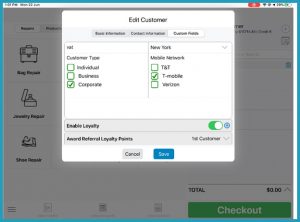 Two-Factor Authentication
We've recently added a new two-factor authentication process to our web app, and now the iPad has it too. If you have enabled two-factor authentication from the web app, the iPad app will ask you to verify your account when logging in. A verification email will be sent to your address, which will contain a code. Use the code to log into your account as shown below. Learn more by visiting our knowledge base article.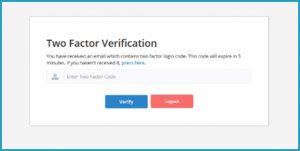 Void store credits
Previously, users could issue store credits through the iPad app, but had no way of reducing them. With this latest iPad release, you can now void store credits using the iPad. If you have mistakenly added store credits to a customer's record, you can easily void that transaction by selecting the type as Void from the given pop-up. Learn more over at our knowledge base article.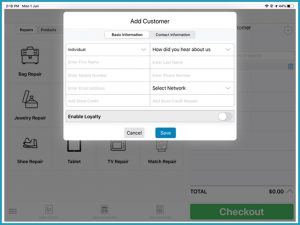 Specific tax class against a customer
Following a similar improvement done on the web app, we have added a feature on the iPad that lets you apply a specific tax class to a customer. If you have set a specific tax class against a customer on the web app, that same tax class will be applied to the customer on the iPad as well.
Syncing items on selective stores
If inventory items are synced store-wise from one store to another, they will also be synced on the iPad app when you switch from one store to another from it. This helps keep you updated on the inventory of the store you select, making multi-store management from the iPad a whole lot easier.
That's it for this release! If you're interested in learning more about how RepairDesk can help you become an excellent repair business that is hassle-free to run, check us out with a free 14-day trial. RepairDesk offers regular web and iPad releases, excellent software support, tons of features, free customer service, and the best value for your repair business. Sign up now!
Enjoy using the world's 1st iPad POS solution for cell phone repair business.
RepairDesk makes your life easier by helping you manage your work effortlessly and with just a few clicks. We have everything – from creating repair tickets to inventory management and more. Get a FREE trial of our repair shop POS software for your cellphone repair shop and see it for yourself!