We know that COVID-19 has changed the way we live and work in a short time. Everything got effected. Some people in the cellphone repair industry winded up their businesses to avoid loss, while many businesses shifted towards digital experience and adapted the new trends according to the requirements. In the meantime, this $4 billion industry continued to grow as more people were using their smartphones while staying at home.
With the heavy usage of cellphones since the beginning of the pandemic, the cellphone repair industry is frequently in a state of change. Apple, Samsung, and Google, all the big names in the market, didn't stop their launches. Apple launched its latest models (iPhone 12, iPhone Mini, and Pro), Samsung brought A series, and Google released its Pixel 4A and 4A XL, with never-before-seen features. All the new launches created a high chance of learning for cellphone repair technicians around the globe.
While keeping up with these changes is a challenge, but it's what makes being a repair tech such an all-time-learning job. You never know which device is going to roll into your shop, and what problem it may have that needs fixing. That's why your mobile repair technicians should have the right training to make sure you can satisfy your customers.
Here we've created a list of top cellphone repair trainings that a repair guy must have to stay in business. Let's read them:
Device Repair Essentials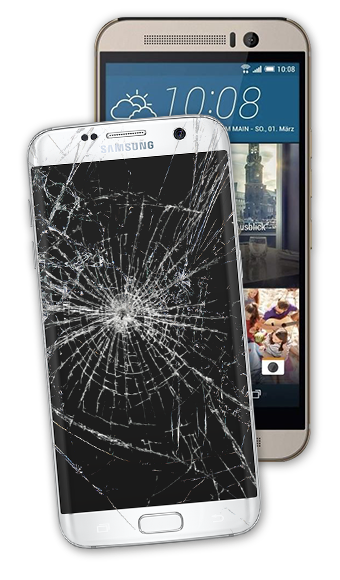 This training teaches your repair tech team the primary troubleshooting of software, basic device repairs, operating systems, and everything between whether working on the latest iPhone, Android, or Tablet. Some vital points of this training are: 
Knowing the Cell Phone Repair Industry

Understanding Mobile Networks

Grasping Operating System Fundamentals

Understanding Repair Tools & Equipment Essentials

Cell Phone & Tablet Components

ESD Awareness

Level 1 & 2 Repair Procedures

Troubleshooting Basics

Macro Inspections & Quality Control 
LCD Refurbishing
Enroll your repair technicians for this training to let them learn the right way to refurbish your LCD & OLED screen displays. It is regardless of how many or how few screens you want to refurbish yourself in the repair shop. Here's to note that the advanced techniques taught in these courses will skyrocket your profits. Some of them are: 
Cell Phone LCD Refurbishing

Touchscreen & Display Components

LCD Refurbishing Process

LCD Refurbishing Tools & Equipment

LOCA Usage & Application

OCA Processes & Procedures 

LCD Grading Criteria 
Micro-Soldering
If you go for this training, your team can learn to complete cell phone micro-soldering repairs using a repeatable process that reduces mistakes. It makes it easier to solder Charging Ports, BGA Chips, Flexible Printed Circuit Connectors, and almost everything. Important things to note in this training are: 
Introduction to Soldering

Workmanship Quality Standards

Standard Form Soldering

Shrink Form Soldering

Jumpering

Contact Pad & Trace Repair 
Advanced Troubleshooting
Take this training and acquire advanced board level diagnostics & troubleshooting that will allow you to fix issues other people can't, recover devices from your own mistakes, and add high profit, low-cost repairs. The training usually includes:
Intermediate DC Electronics

DC Electronic Circuits

Understanding Series Circuits

Logic Board Functional Areas

Diagnostic Equipment

Advanced Diagnostics

Diagnosing Working Devices

Diagnosing Non-Working Devices

Flowcharts for Troubleshooting 
If you're looking for the best solution for all your repair store needs, consider signing up for RepairDesk. RepairDesk is an all-in-one repair shop management system that makes it easier for you to take care of everything at your repair shop. Create tickets, process invoices, collect customer signatures, order your inventory online, and book appointments right, all in one place.
Sign Up for a 14-day FREE Trial!