After the leap from the tech giant Apple, it was only a matter of time before all the others joined in. A new contender is in on the self-repair avenue. Samsung has teamed up with iFixit to provide its own self-repair program with authentic parts for its Galaxy devices. S20, S21, and Tab S7+ are all the Galaxy hardware available under this. Samsung is not only providing genuine, high-quality parts but has also released comprehensive guides on the repairing process.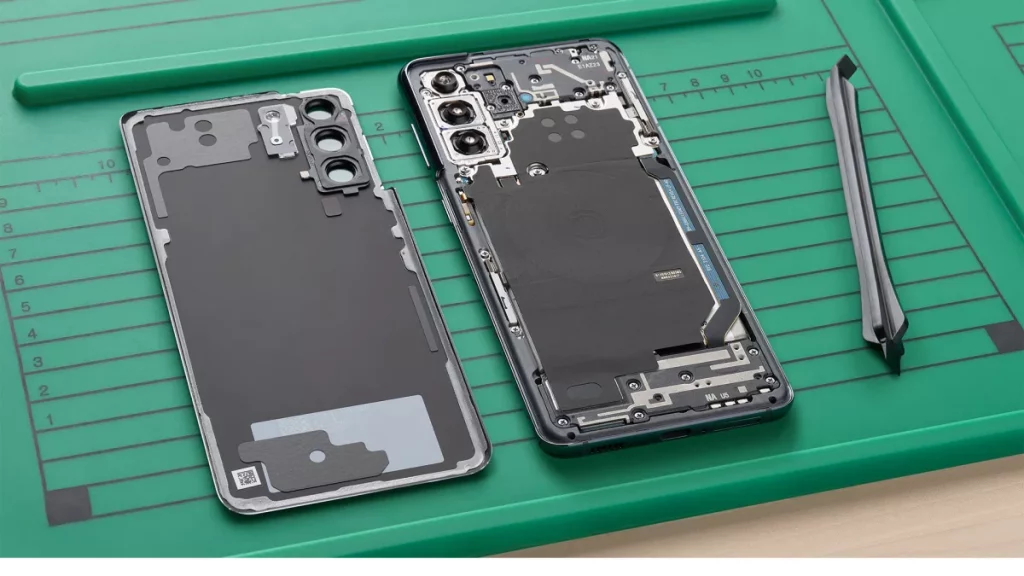 What's Unique?
However, surprisingly, Samsung's packages do not seem concerningly expensive compared to other self-repair programs. Although that might be because, as of yet, it is limited to the provision of batteries, back glass, charging ports, and screens. The price for the cheapest part, a charging port, is $67. On the other hand, the most expensive part offered happens to be the Tab S7+ display which is charged at $227.
Samsung even gives out free return labels with each kit ordered. So, you can ship the parts being replaced to the company for recycling. At the moment, the self-repair program is only functional in the continental US. But both the companies plan on expanding it to more locations worldwide. While incorporating different devices and repair parts as they go.
Riding Apple's Coattails?
It is no secret that this launch came in the wake of Apple's self-repair program being released. And somehow, Samsung got it right-er and wrong-er, depending on your viewpoint, than its counterpart. Here's why:
Apple offers a wide variety of spare parts in its repair initiative. And Samsung's obtainable components can barely be considered a catalog.
What's more, the iPhone producer even allows you to order specialized screws and tools. This makes its repair kit a little more thorough.
The assortment and accessibility of the program may seem inviting, but it is not without its flaws either.
Samsung goes the extra mile ahead of its competitor and offers self-repair for more than just its phones. It even provides ease in that you do not need to rent or buy a separate toolkit. Purchasing a part is all you need to do to fix the issue. It is also supposed that the ordering procedure is comparatively more straightforward than most.
The Right to Repair Scare
Unfortunately, the Samsung self-repair program does not yet hold parts for Tab S8 and Galaxy S22 series. But they do endorse going to phone repair providers. Preferably ones with maintenance ticketing systems. Because there are bits you can't fix yourself without the parts you need that aren't provided. Sounds pretty rainbows and butterflies, right? Well, sadly, it isn't.
The new Samsung self-repair program policies have not spouted from a place of altruism. They are the aftereffects of the recent developments following the increasing success of the Right-to-Repair movement in the US, resulting in new regulations in various states. It was a lack of choice that led both companies, Apple and Samsung, to offer up self-repair. So, individuals and cell phone repair shop owners alike have the Right to Repair to thank for it.
Although the initial intent may have been a bit tricky, the move towards the prohibition of gatekeeping repair is monumental. The expiry of warranties would often lead to expensive Samsung repairs and parts purchases. Not anymore!
The lifespan of your Galaxy androids has been significantly elongated for a much smaller price. That is if you aren't afraid to get in with screwdrivers, tweezers, spudgers, etc. This can offer people a lot more control over their upgrades, customizations, and repairs. Whether you are running a business or dabbling in self-repair, it's a win for you. Who knows, maybe the lack of excess electronic waste could also be a massive plus for the environment. Especially with Samsung's initiative to recycle broken parts.