Inventory management is an important part of every retail store. Repair stores too have a critical link in inventory management, and being able to stay on top of it matters. In this short post, RepairDesk is going talk about why managing your repair store inventory is important.
Repair store inventory is changing all the time
When you repair an item, you're going to need parts. The parts that you have are just like any other commodity at a retail store, and need to be catalogued. They are available in large quantities at your store, and are stocked up for use. The nature of repairing makes it so that you're constantly using parts, and so, it is important to keep track of all usage.
As your stock values change, your repair shop POS software needs to be updated as well. This is because it needs to accurately show how many parts are available before committing to an order. If your store has a constant bead on the stock that is available, it will be more efficient in managing its operations.
Checking repair store inventory is necessary
Since most repair store parts are often plentiful and small, you'll need to check them to see if they haven't been misplaced. Keeping a check on your repair store inventory through inventory counts, barcode labels and such makes this easier. Inventory counts help in identifying any discrepancies in your stock's status, and if any loss or theft has occurred. Keeping a healthy cycle of inventory counts is going to be important, so you should keep it all in mind for the future.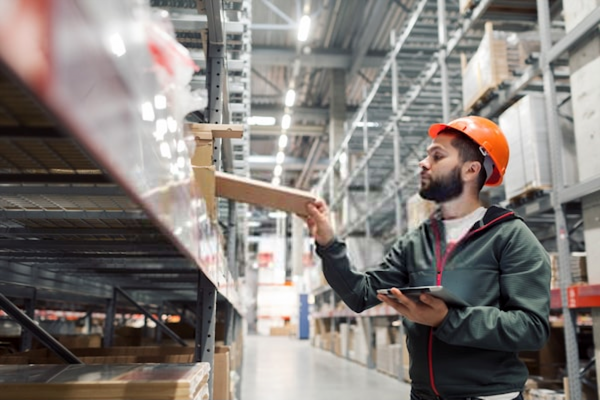 Get your stock replenished smartly and conveniently
Obviously, when your stock runs out, you'll need to get it back in line. The best way to manage your inventory properly is to have reliable ordering baked-in into your systems. RepairDesk does offer integrated ordering for cellphone repair parts from a number of wholesalers, and it helps manage your inventory immensely. With a low-stock warning set up, you'll know exactly when you need to reorder your repair parts. Ordering it right through the POS is the smartest and the most convenient way to do it, and RepairDesk has just that.
Make sure your repair store has a way to restock inventory in a quick manner. It makes it a lot easier to order through a click of a button than filling out long forms and stuffing shopping carts. Go for the option that delivers you the best value, and saves you immense time. That way, you'll be managing your inventory and running a successful repair business at the same time.
RepairDesk, with its dedicated inventory module, allows you to manage and organize your stock flawlessly and effortlessly. With inventory counts, low-stock warnings and integrated ordering baked right in, it's the perfect system for your repair store. Sign up for a 14-day free trial right now and use the best repair shop POS software for your inventory today.