Every business needs a strong team at the helm to run successfully. Regardless of whether you're a billion-dollar company or a small repair store, having a smart, tech-savvy core team is necessary. Your employees can make your store run even better, but they require proper training to do so. Utilize this coronavirus lock-down period to harness the potential of your staff by getting them the right training, and you'll soon have a successful repair store. Here are a couple of things that can help you get started with the employee training.
Select the best POS software for them to work with
The first step to the entire process is making sure you have the right system in place. You will need a repair shop software to run everything, and which one you choose matters. Ideally, you want the software that has the best features and most utility. However, you also need to consider how much help material there is for it too, and how intuitive it is.
Your repair shop software is going to be used by your staff every day. So, it needs to be very easy to use and contain all the helpful guides that are necessary for operation. Employees need to know what important modules there are and how to use them best. It's a great idea to have them give their opinions in as well when you make the choice. Learning what they're looking for in a repair shop software will help you in your entire decision-making. They may even provide some valuable information that you did not know about.
Once you've chosen the right POS solution for the job, see how you can train your employees to use it. Look for videos, help articles, documentation, or even a training program for it. The best way for your staff to get used to the software is hands-on time as well, so keep that in mind. Make them interested in the software, and they'll be more willing to use it and use it well. Your employees will like something that is really easy to use, so make it as simple for them as possible.

Find the roles that need employee training for a successful repair store and target them
You must manage your employees by defining their roles in your repair shop. Naturally, each one's job function is going to be different, and you'll need to analyse which training is going to be suitable for which job role. To get the most out of your employees, assessing the training that is suitable for their role and providing it to them is going to be necessary.
For example, the people who are working on inventory management need training related to their job role. It doesn't make sense for them to have training as a cashier if they are dealing with stock. Therefore, the training that they receive would be to learn how to make the inventory of your repair store better. They should know how to use the repair shop software to perform inventory counts and stock order requests.
Try to avoid training everyone for everything, since it's going to be more complicated to do. Your staff will most likely only stick to their designated roles, and training for everything will cost time and money. See to it that time isn't wasted on the software, and that your employees are more focused on things that they are assigned to manage. When it comes to running a successful repair store, your employees shouldn't be a jack of all trades & master of none.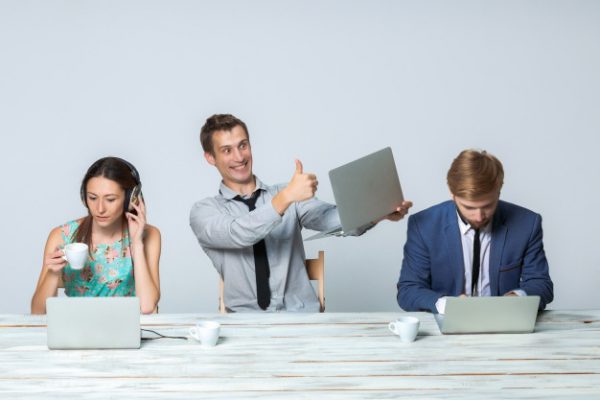 Set actionable, measurable goals for your employee training
The core objective of your employee training should be that they enlighten your employees and make them more efficient. For this purpose, you need to set actionable, measurable goals in order to be able to achieve your objective. The overall objective is making a successful repair store, but to do that, you're going to need to set milestones for each role to achieve.
The goals that you set should be pertinent to each employee's role and specific. This will help determine the type of training you provide them, and the end result that you can expect from the training. Your goals should make ample use of the tools that you'd like your employees to use too. If a technician needs to close out a certain number of repairs a day, they should use the software as the training suggests. Remember, your employee training is going to be endorsed into daily activity, and it's important to set targets for that to happen.
The added benefit of setting in actionable, measurable goals is that you will also be able to analyze how successful the training has been. This means that you'll be able to identify how much efficiency has gone up, how good your repair shop software is, how much your employees have improved, etc. The idea is to increase their efficacy for day-to-day tasks, and for when the sales season hits, and your goals help out with that immensely. You'll then know whether the training was fruitful or not, and can schedule it for a future session.
Conclusion
Since customers are on self-quarantine due to the coronavirus, there is minimal foot traffic in your repair shop. You must be providing safe repair services other than store walk-ins. So, you can use this opportunity to transform your repair shop into an employee training center. For a repair shop, the most important thing is the use of a software that employees can work with easily. Your choice of repair shop software is the starting point for all your efforts, and choosing one that is easy to learn and intuitive is the right choice. RepairDesk offers a great choice in a cloud-based POS system for repair stores, and has a 14-day free trial that you can sign up for right now.