Every repair business starts small. That being said, not every small business makes it big. Why? Because it takes more than basic repair skills for a local repair service provider to make it to the next level. If you are looking for directions to take your small business on the road to success, here are your answers. So keep reading!
Mark your goals
Every successful businessman is a planner. You want to be one? Make a solid plan and mark your goals. Consider things like where do you see your small business in the next 2 to 3 years and make a roadmap. Once you figure out what you want to achieve and when to achieve it by, you'll get the idea of how to land there. All it takes is a little planning.
Take on the manager role, full time!
If you are invested in your plan of going big with your small business, the expert advice is to fully embrace the role of a manager. Being in that role may seem challenging, but it's actually quite simple. Just step away from the workbench and take a good look at your business from a top-down perspective. One of the best ways to grow is to look into and start managing the sales side of your repair store.
Being an owner-operator will only get you so far with your small business and totally burn you out. On the other hand, if you start running the operations and keep an eye on the numbers, you will naturally find ways to generate more revenue. To do that, make our cellphone and computer repair shop management software your right hand and use its magic to put everything in line, the sales, tickets and invoices, inventory, customers, employees, payments and whatnot. 
As much as you need to have a plan of going big with your small business, you've got to have a team to put that plan into action. Remember when we said that you should take a step back from the repairs? Well, you'd have to recruit the right person/s for the necessary technical and operational responsibilities. Managing things single handedly is never easy, so you can train your employees to help you run the business.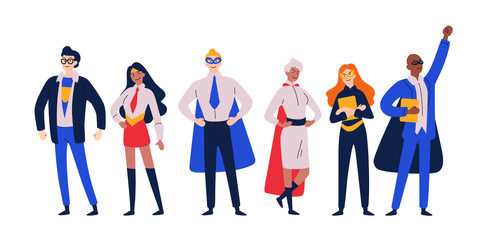 It is always helpful to have technical knowledge yourself, so you can jump in at the times when your technician doesn't show up or there are too many repairs. But don't overwork on the repairs or you'll miss the opportunities of growing your small business. As the old adage goes, teamwork makes the dream work.
You can also use our employee handbook to get your new recruits on board. It has a store policy section and other job-related information for your employees to understand your expectations for them. Get the employee handbook!
Do not take any chances
Hiring new people to help you run your small business and take it to the next level can give you a hard time. You may come across employees that aren't giving it their all or doing it the way you want. Remember that you're on a mission of going big with your repair business and an unfit team will slow you down. 
How can you know about the misfits? Well, there's the gut feeling of a manager. But there are also automated reports in our cell phone and computer repair software that will tell you everything they do. So you can make the right decision for your business by letting the troublemakers go and finding the best fits. You need a crew that is as invested in your small business as you are, if not more. So do not take any chances on that!
Get bigger and stronger!
Here are some final takeaways for you to make it big with your small cell phone and computer business. Making a roadmap of your goals, putting it in action with the help of a strong and dedicated team, and managing it all with the help of an all-in-one cell phone and computer repair shop software. We hope that you implement all these tips and get bigger and stronger with your small business. If you need any help, we are just one button click away from you. Good luck!