It's that time of the year again; sales are dropping left and right and Black Friday is fast approaching. This is the time for businesses to make big sales, raking in money with their special offers and drawing in lots of customers. But how are cellphone or computer repair shops going to go about it this year with a pandemic raging on and a slower economy? Don't worry, we've got the answer to that. Black Friday sales are going to be rough for repair shops this year, and you need to make the most of this opportunity. To get you through it with flying colors, we've created the ultimate Black Friday guide for repair shops. In this series, we will be talking about how to capitalize on Black Friday by focusing on 6 key areas of your business:
The RepairDesk Ultimate Black Friday Guide for Repair Shops
All of these aspects of your business are important if you want to have the best Black Friday sales possible. With that said, let's talk about our first key area – marketing.
The importance of marketing for Black Friday
Black Friday is a day when every business posts the most lucrative offer it can to attract customers. Typically, everyone needs to get their shopping done for the holiday season, and Black Friday sits perfectly on the road to Christmas and end-of-year holidays. The problem here is, unless you spread the word about the offerings that you have, no one is going to know. There are going to be a lot of offers out there, and you need to stand out and show people that you've got what they need. Black Friday season has people looking for the
best deals
, but they still need to know which deals are out there. That's why marketing your offers for Black Friday is key, so you can get the message out there to your potential customers. When it comes to marketing a repair shop of any kind (computer, cell phone, etc.), you need to know what areas to cover. The main channels for marketing your deals would be
Paid
Organic
Referral
Email
Conventional (real-world)
1. Paid Marketing
Let's start off with paid marketing. This is usually the first thing that people think of when the term 'marketing' comes up. Paid marketing usually involves posting ads around or buying media. It's the kind of thing that people credit as 'advertising', and this is mostly because of its nature. Paid marketing allows you to place information about your store online and use advertising space to put out your message. It's one of the most effective ways of getting eyes on yourself since ads are given prime real estate. With digital paid marketing, you can even set parameters on who sees your ad and how you track conversions. This helps you calculate how effective your ad campaign has been, and allows you to pivot your marketing efforts for greater efficacy.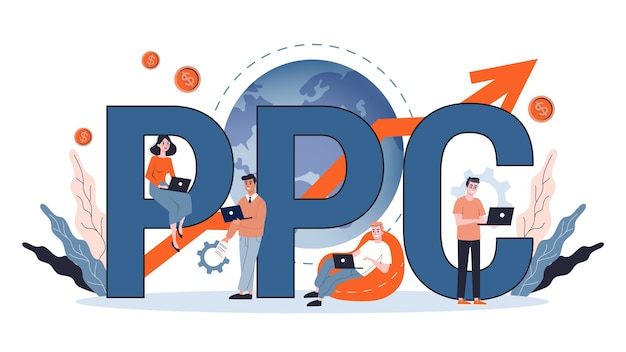 When it comes to paid marketing, you have multiple options depending on where your core audience lies. The most common platforms, however, are Google and Facebook due to the amount of usage they both see. Google posts ads on relevant searches to interested people, featured right at the top. Facebook posts sponsored content into its feed and across its other services like Instagram. Let's have a look at how both of them operate.
Google Ads
The Google Ads platform is the main hub for running paid marketing campaigns across all of Google's services. You can use it to
position your ads
in many different places, such as in search results, email pages, partner websites, etc. Unfortunately, due to Google's change of policies in 2017, you cannot place any ads with the word "repair" in them. The reason for this is because of many technical support scams that started taking place over the years. If you want to leverage the full power of Google Ads for your Black Friday sales, you're going to have to advertise the retail side of your business as opposed to the services side. In short, if you're selling any products, you can use Google Ads. To place an ad effectively using Google, we're going to need to understand what kind of tools it provides us. Google lets you drive users to your offers by means of search ads and shopping ads. As mentioned before, search ads are displayed to a user when they search for a term relevant to your ad. For example, an ad for Best Buy can show up when someone searches for the term 'superstore near me'. These are marked with a giant 'Ad' symbol to make them stand out from regular search results.
Shopping Ads
Shopping ads
work on the same principle but in a different manner. They show product images and prices when a user searches for a relevant term. Shopping ads are extremely helpful since they let you compete with other well-established brands in the same place, allowing you to tap into their pool of potential customers if your ad bid is high enough. However, keep in mind that the process of setting up a shopping ad in Google is not easy; you'll need a Google Merchant Center account, you'll have to comply with lots of regulations, and your ad can only go online after being reviewed by Google itself, which can take a few days. For these reasons, it might not be feasible to use the service if you're short on time.
Facebook Ads
While using Google can be cumbersome for your repair business, Facebook isn't as restrictive. Facebook ads offer a great way to touch base with your audience through social media. It allows you to display ads directly to people's feeds while they're going about their day. These types of ads are passive and can prove to be pretty helpful since they can easily reach the right people. Ads on Facebook are displayed based on a user's previous activity, interests, pages liked, etc. It uses online interactions to display ads that fall in line with a person's activity. For businesses, this is a veritable gold mine, since their ads are going directly to the user with the most interest in them, making them more compelled to become a customer. Facebook ads generally convert at a rate of 9-10 percent, making them great for acquiring new customers at a steady rate. It also helps that consumers are more likely to do business with a company that they have followed on Facebook, almost 50 percent. These factors couple in to make a great case for companies to run their ads on Facebook. There is a huge pool of data on Facebook users that becomes accessible to companies when they advertise on it. Using the tools provided, you can target people based on demographics, interests, location, and even how they've interacted with other brands. Additionally, Facebook gives the option to display ads to custom audiences who interact with the platform in a certain way. For example, if a person has been searching for and interacting with a tech company, they might start seeing ads for the newest cellphones and computers in their feed. To a repair store, that is very useful indeed. One of the really good things about Facebook is that it allows you to post many different types of ads. You can use a carousel of images, a slideshow, a video, or even any picture you've previously posted to your page. The Facebook Creative Hub allows you to design different ads first and see which one works for you before you pull the trigger. Similar to Google, Facebook also lets you run ads selling goods and services using the built-in marketplace feature. You've probably seen people selling items on Facebook that can be bought online. These posts can be turned into ads as well, letting you start doing business with your online audience easily.
Budget
When it comes to paying for Facebook ads, you can set a flexible budget for a set amount of days. Based on your budget, Facebook will let you know how many people will see your ad. The cost for your ad is usually decided on relevance, ad quality, the industry you're targeting, the location, time of year, call-to-action, etc. You'll also need to choose a bid strategy, which basically decides how you're going to be charged. Checking out the
bid strategy guide
and choosing the one that works for you is the best way to start rolling with Facebook ads.
2. Organic Marketing
Now that we've discussed paid marketing at length, let's get down to organic marketing. This form of digital marketing is what you would commonly see around the web when you don't spend any money. While paid marketing can get you lots of customers fast, you'll need to keep your ads running to sustain them. Organic marketing, on the other hand, brings a steady stream of customers over time based on quality content that you put out. To use organic marketing effectively, you need to have good, value-driven content put out consistently across the right channels. These could be social media updates, blog posts, guest articles, infographics, etc. The point of organic marketing is to give people content that they deem important and valuable and to use that as a funnel into your sales pipeline. Repair shops can leverage several organic platforms to maximize their organic outreach. This can help push their marketing on a steady, consistent level to drive customers into stores. Since it isn't paid advertising, there are no hard policies restricting you from promoting your legitimate repair business. We've covered a few areas of organic marketing down below.
Social Media Marketing
Social media marketing
or SMM is the use of social media platforms to promote your business. When talking about the content of organic marketing, it deals with the sort of activity you perform on various social media platforms. Doing things like posting images and videos of your business and products, updating statuses, interacting with other users and groups, building a community, etc. all factor into SMM.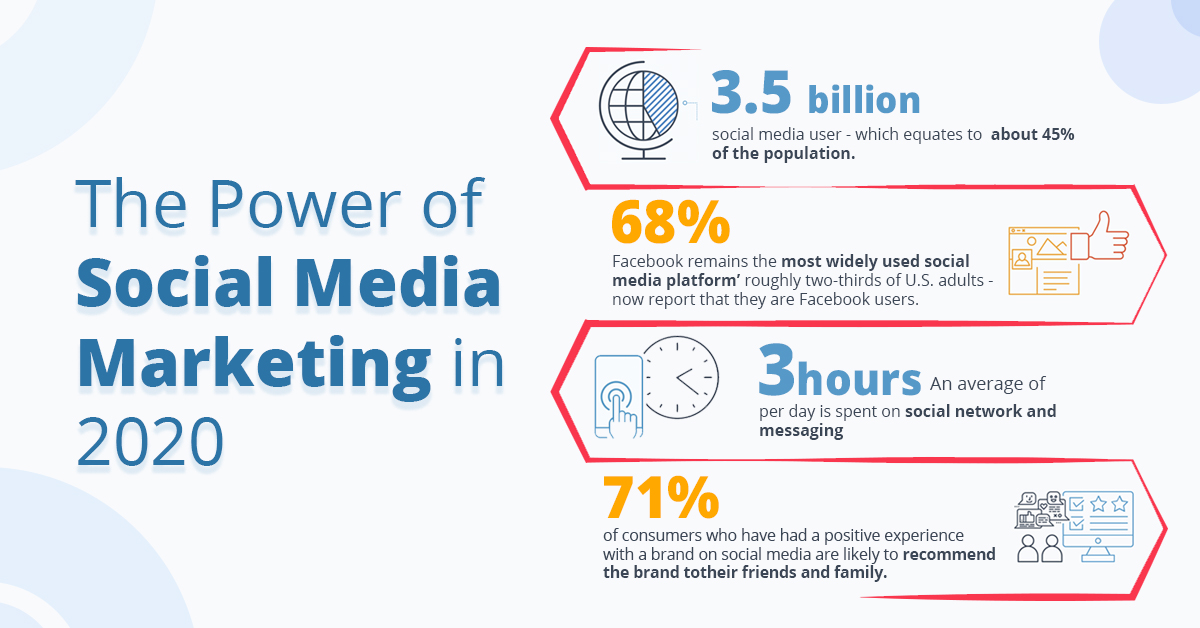 To be able to use SMM correctly, you'll need to be consistent with your content and put out something that catches people's attention. Using pictures and videos really helps, since it allows you to spread your message better, and is more prominently featured than simple text. One way of using SMM is to have a call-to-action (CTA) on a majority of the stuff that you put out. This CTA should be leading people back to your website, where you can convince them into a sale. For example, as a repair shop, you can lead them to a page where they can book an appointment with you. Don't overdo it, though; every post you put out shouldn't be trying to drag people away. Another way to leverage SMM is to promote engagement and discussions. Choose to put out posts that are memes, or maybe ask a question from your followers. You could even include a poll that people can vote on, prompting them to engage with your content. This not only helps build brand awareness but also trust. Users will see you as a positive brand and will be more likely to engage with you, which in turn can lead to them becoming potential customers.
Website Content
While working on social media is a great time, it shouldn't be the be-all-end-all of your marketing efforts. Social media platforms are restrictive by nature, and may not allow you complete freedom to put up the content that you want. That's why it's necessary to have your own website loaded with content as well and to funnel people to it. Your website is the place where you want people from social media and all over the web to come. However, in order for them to stay, or even visit in the first place, you need to have compelling content. This can be anything from image carousels, animations, landing pages, etc. The basic idea is that your website will be the hub for your customers to get in touch with you. And since you own it, you're free to put anything you want on it. One of the most important pieces of content that we recommend would be your website banner. It's important for customers to get an at-a-glance view of what you have on your website. This is necessary because you want your Black Friday sales deals showing front and center. If your deals are placed on your website banner, you can easily grab the attention of customers and have them commit to a sale. Website banners aren't hard to arrange. All you need is an image editing program like Photoshop, GIMP,
Photopea
or
Canva
. All you have to do is create a design, put in some attractive assets, and finish it off with your offer in text. It's worth putting some effort into your website banner design since the better it is, the more chances that customers will want to buy what you're selling.
Google My Business
One of the most powerful tools that repair shops can use is Google My Business. This is a platform that lets businesses create and maintain a business profile to be used across multiple Google services. Having a Google My Business profile can really help you out in Google's system. Once you've set up your profile, you'll have a number of options at your disposal. Here's what you'll be able to do at a glance.
List your business on Google Search
Pin your location on Google Maps
Display your Google My Business profile as a snippet
Post offers directly into Google Search
Gather reviews from customers
Apart from being useful for listing yourself on Google, the My Business platform really helps with local business searches. Basically, if anyone searches for something like "repair shop near me", your business will definitely show up. If you want to learn more, Google has a great
FAQ page
for My Business.
3. Referral Marketing
The third major marketing category is referral marketing. This type of marketing usually entails promoting your products and services through word of mouth. Referral marketing relies on customers to spread the good word about you, so that you can, in turn, gain even more customers as a result. When going for a referral marketing approach, you need to be squarely focused on the quality of service that you provide. Without it, people will not want to recommend you. If your repairs are top-notch and you offer your customers many benefits, you'll get a referral out of them no problem. To make your referrals successful, you might also need to incentivize your referrers. This can be done either through providing discounts, rewards, store credit,
loyalty points
, or something else of value. With referral marketing, you're essentially turning your customers into "influencers" and are going "viral". You do however need to have some key ideas in mind when going for referral marketing. Ask yourself: who will be referring to your business and why? What type of people will they be referring to? How do I best find out where new referrals are coming from? How can I make them regular customers? These questions are important if you want to pull off a successful campaign. For Black Friday, you can incorporate some special rewards for referrers. This will motivate them to refer your repair business to others, and since you already have your regular sales set up, those referrals will be more motivated to do business with you. If you play your cards right, referral marketing can really help you in your Black Friday sales.
4. Email Marketing
Now we come to one of the most popular mediums in business – email marketing. It might come as a surprise that people still use emails to market their business, but you'd be surprised at how effective it is. Estimates measure that for every $1 spent on email marketing, you can make
about $42 in return
.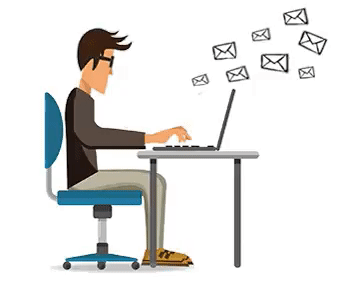 For
email marketing
to really pan out, you need to be on point with a couple of things. First, build a targeted mailing list of people you really know will be into your offer. Research on your audience, then build compelling email campaigns for them. Put in stuff that your audience likes, and focus less on what you want to show them. The point here is to capture their interest, and you can't really do that if you're not showing them what they want to see. Once their interest is piqued, you'll need to direct them to one of your website pages. The page needs to be relevant, attractive, and simple. It's here that your audience will begin filtering into your sales funnel, so be sure to give it some serious time. An important part of your email is the subject line and the copy. When people see your email in their inbox, your heading is the deciding factor into whether they will even open it or not. Be sure to come up with something creative, exciting, mysterious, and valuable. Customers love to be intrigued, so bring your A-game. Know the
tips and tricks to get your emails opened and read in no time
.
5. Conventional Marketing
Even with all the advantages you get with digital marketing, it's never a bad idea to use conventional marketing methods for your repair shop. Using conventional means to spread the word about your Black Friday sales is always a great idea. You'll be able to actively market yourself in your neighborhood and can physically make your business stand out. For conventional marketing methods, it's a great idea to put out flyers advertising your sales. Black Friday is a busy time for everyone, and you want to make sure you have their attention. Handing out flyers or posting them around will make sure people get to know about you. Designing a nice, good-looking flyer can be done using one of the many programs mentioned earlier. Once you have your flyer ready, have it printed and delivered around the neighborhood to gain the most coverage. Don't underestimate the effectiveness of this approach; not only is this approach pretty cost-effective, but it's also the best way to establish a real, personal connection with people. After all, no matter how good a brand really is, you can't do business with them if they physically aren't there.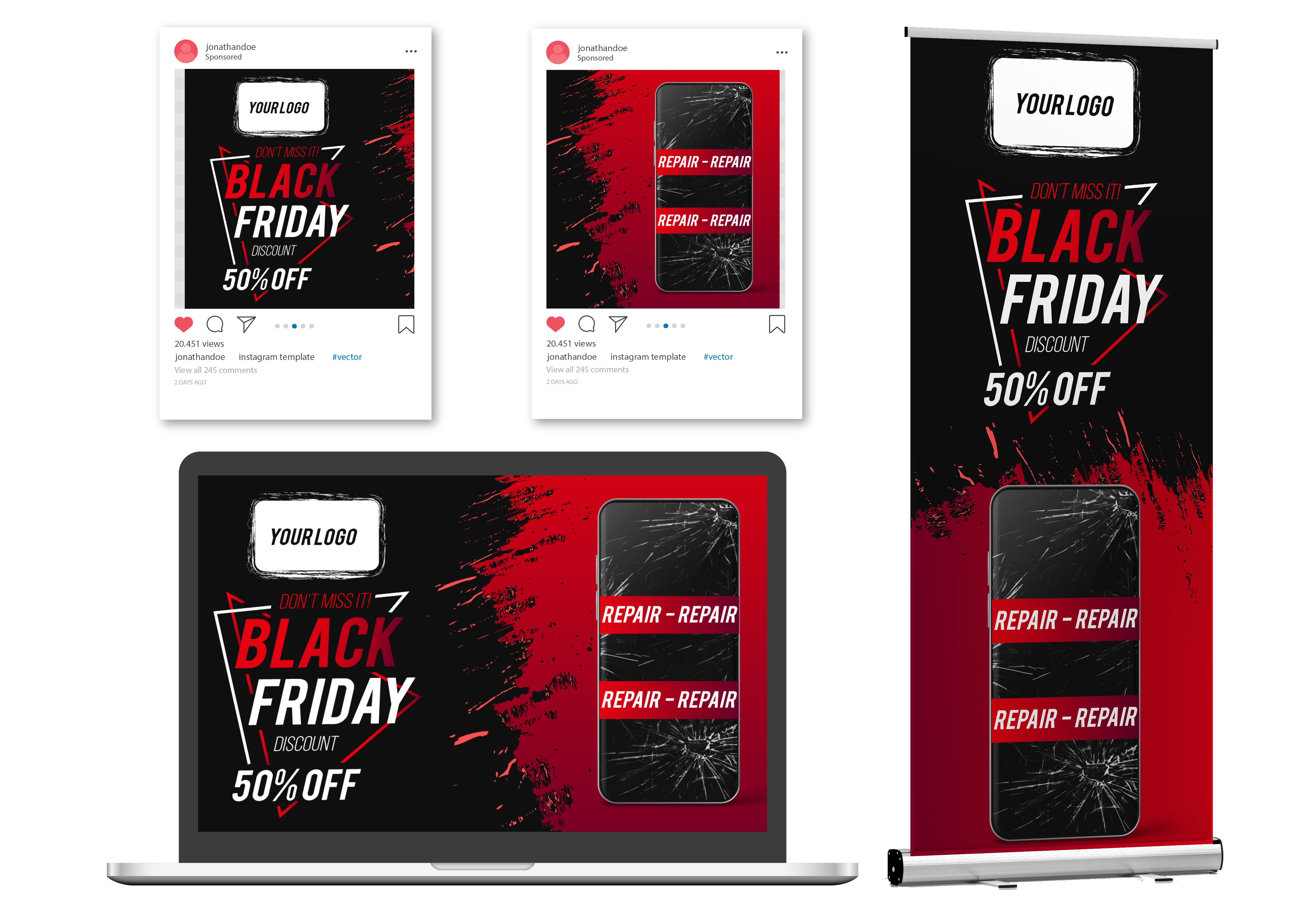 Similar to flyers, using flex posters and standees can do great for your store ambiance. Having a nice decorative standee right next to your door can help advertise your Black Friday sales as people walk by. This gives them the best chance to enter your store and check you out, maybe engaging you for a repair in the process. Remember, marketing IRL is the best way to make people interact with your repair store. If you're a cellphone repair store looking to capitalize on Black Friday, we can help you with your social media activities. Just download our ultimate Black Friday Marketing Toolkit to have instant access to designs for social media posts, flyers, and a standee.
Get FREE Black Friday Marketing Toolkit now
Final Word
So, there you have it. Your first step to having a great Black Friday sale is complete. With a focus on marketing your business, you'll set the perfect launchpad for your sales come D-Day. There are all sorts of areas that you'll need to keep an eye on;
paid, organic, referral, email, and conventional
all have their merits. In order to have a successful Black Friday, you'll have to leverage all these different plans and give customers a great reason to do business with you. To help you make a great impression, we've set up the ultimate
Black Friday Marketing Toolkit
for cellphone repair stores. Using this, you'll be able to put up social media posts, create flyers, and print a standee for your store, no problem. The files can easily be opened and edited in Adobe Photoshop or a compatible program. If you're looking for the best solution for all your repair store needs, consider signing up for
RepairDesk
. RepairDesk is an all-in-one repair shop management system that makes it easier for you to take care of everything at your repair shop. Create tickets, process invoices, collect customer signatures, order your inventory online, and book appointments right, all in one place. Sign up now for a free 14-day trial.