When you want to find a restaurant or a nearby repair parts vendor, what do you do? That's simple; you search for it online. Well, just how you can search everything you need around you, so do your customers. When they have an immediate need to repair their damaged device, they Google it. And this makes SEO audit a highly important parameter for businesses who want to get noticed in their surrounding areas.
Why Does Your Repair Shop Need SEO Audit?
Research shows that 4 out of 5 customers use a search engine to find local information. This means that if your business isn't registered for local search, you could be missing out on 80% of your potential leads.
In short, local SEO is vital if you want your business to stay updated.
To help you optimize your business for local SEO, RepairDesk is giving out a FREE SEO audit report of your existing website. Our SEO professionals have years of experience helping repair businesses in bringing more quality leads with the right SEO analysis. The audit report will check and perform tests on the following major sections:
Meta Title Test

Meta Description Test

Keywords Test

Keywords Usage

Headings Tags Test

Sitemap Test

Robots.txt Test

SEO Friendly URL Test

Deprecated HTML Tags Test

Google Analytics Test

Inline CSS Test, and more!
Fill out your details below and make your website ready for the biggest sale of the year: Black Friday!
[mailmunch-form id="970581″]
Along with the FREE SEO audit report, we've created a brief list covering some essential SEO tips and tools. Let's read more about how you can improve your ranking on the biggest search engine worldwide.
Get Registered on Google My Business
Approximately 46% of searches on Google are local. So, businesses everywhere are investing in local search engine optimization (SEO) strategies.
Since Google appreciates and supports the content it can verify, "Google My Business" is a major first-party tool to help your business meet Google's needs. If Google finds your repair business is authentic, the search engine will reward your business with a sidebar space in Google's local search. Here's an example of how it looks like.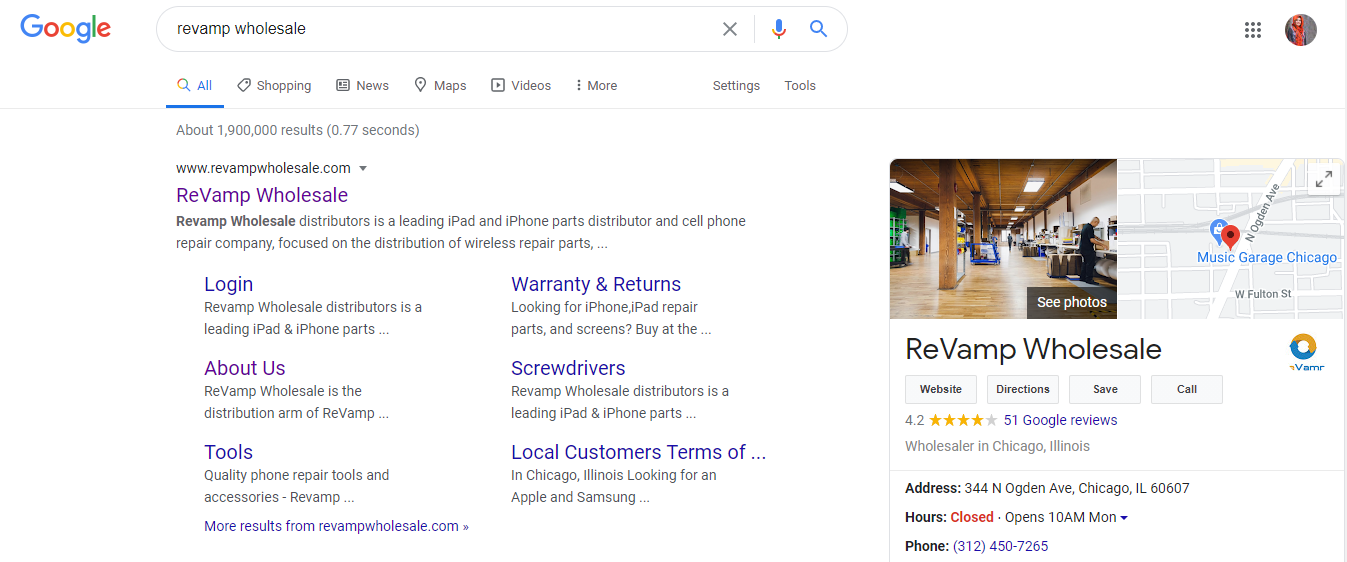 To ensure you're all ready for Google My Business, you'll want to create and verify a Google My Business page. Start using Google Posts within your account, promote your customers to share reviews online, and respond authentically to reviews, specifying a location. 
Google My Business also allows you to include vital business details, such as:
Company Website

Hours of Operation

Product/Service Categories and Labels

Customer Reviews

Store/Location Information

Popular Times

Photos

Company Logo
Work on Internal Linking
Although links that point to your site (external links) are the best, adjusting your internal linking structure will also boost your SEO rankings. What this means is that if your website has a lot of internal links placed in the right places, it'll make it easier for users to go to your website's different pages.
Why does internal linking matter? It does the following:
Supports website navigation

Assists with information architecture and website hierarchy

Distributes page authority and ranking power among pages
Let's say, for example, a customer wants to book an appointment for his/her phone screen replacement. They go through the appointment calendar integrated on your website, but forget to check the price mentioned for that particular repair service.
In this case, if you have added a link to your website homepage on every page, it'll be much easier for your customer to navigate between different pages without any hassle. See the example below: (Black highlighted boxes are links)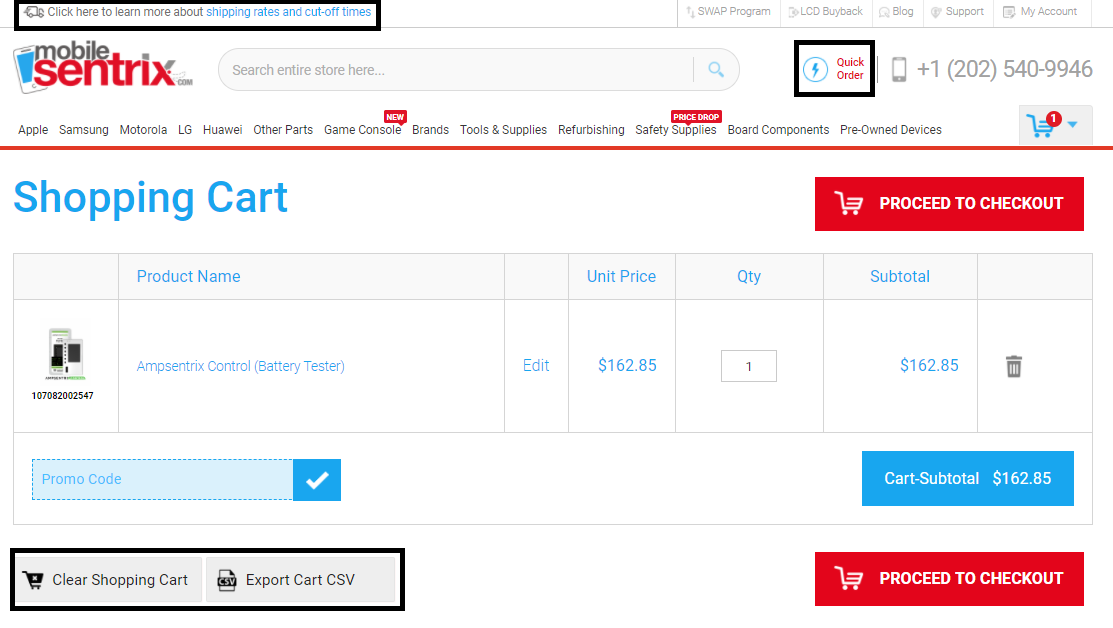 SEO trends change with every passing day, and to keep your website updated, you must be aware of the latest advancements. For the newest news, Diggity Marketing is a very good resource. You can get all of the most-recent Google news and search engine trends to hit the SEO industry, all in one spot.
So, now let's talk about how to apply the best internal linking strategy to your website:
Determine the ideal structure for your site

Decide what your most important content is

Add contextual links

Link hierarchical pages

Try adding navigational links

Consider adding links to popular or recent posts
Optimize Your Website for Mobile Users
Local search and mobile search go hand-in-hand.
Almost nine out of ten smartphone users conduct local searches on their devices!
And luckily, with our FREE SEO audit report, you can check your website's responsiveness and then take any necessary actions. Some of the most common ways people will use your site in a mobile environment are to look up reviews, find directions to your location, and search for contact information.
Make it easy for your prospects and customers by making your site mobile-friendly. There are four essential elements an excellent mobile-friendly template or custom design will include:
Responsive Page Display

Readable Fonts

Proper Text Formatting

Optimized Media Display
Optimize On-Page SEO
When it comes to on-page SEO, it all comes down to content quality. Every time you write a piece of content, you need to optimize it using high-volume keywords in the URL, title, header, meta description, and body. Here are some of the basic things to consider while optimizing your webpage for search engine:
Include Your Keyword in Your URL

Use Short URLs

Insert Keyword in Your Title Tag

Use Your Keyword in H1, H2, or H3 Tags

Optimize Images

Use External Links

Use Internal Links
At RepairDesk, we are always working hard to bring value to repair stores around the world. When the COVID-19 pandemic broke out, and repair stores had to close and lay off their employees, we were the first to step forward and help out. 
Create tickets, process invoices, collect customer signatures, order your inventory online, and book appointments right, all in one place. Sign up now for a free 14-day trial.
Sign Up for a 14-day FREE Trial!