Things have changed drastically ever since COVID-19 spread around the world. Nothing is going as per the normal stream. People have abandoned their regular lives and are still adjusting with staying at home. Among many other things, this quarantine has also impacted their shopping habits and preferences. Currently, people are stacking things that will help them survive through this pandemic and shops continue to have quarantined customers.
If you have been forced to close your repair store, you must be looking out for alternative ways to survive & thrive in the time of coronavirus. Here's how you can stay home and sell items to quarantined customers based on their current needs and demands:
Sell Online
Amidst the entire chaos of COVID-19 , there is one thing that has received massive popularity – online shopping. People are busy scrolling through their phones, clicking on deals, and ordering stuff online. What you can do, to jump in this opportunity, is build your online store. 
The idea is simple, shift to e-commerce and attract customers with online sales. Add trending items in your online store for sale and list all the repair services you are offering during this outbreak. Then, communicate with your customers and tell them you are still open for business and invite them to visit your online store. Take their online orders and go to their homes for delivering their purchased products and performing safe onsite repair services. 
Take The SmartPhoneMedics, a cellphone repair shop in Alabama, for an inspirational example.The company has closed their physical store and is selling devices online. The owner, Jeff Sandridge, has shared his e-commerce success sales on social media platforms to encourage fellow repair shop owners to follow the drill. Take a look:
What To Sell
Customers are interested in entertainment items more than ever before. They are calling for you to sell more items like gaming consoles, chrome books, and drones that can help them kill this dull time. As you know, Apple stores are closed from the 13th of March until further notice. So, this is a high time for you to grab their consumers' attention by selling pre-owned devices (iPhones and iPads) and earn more sales in that domain as well. Since hygiene has become everyone's top priority, you can offer device cleaning services and items (kits and wipes) to add more dollars to your cash drawers. Here's the final list of most trending items to sell during the coronavirus.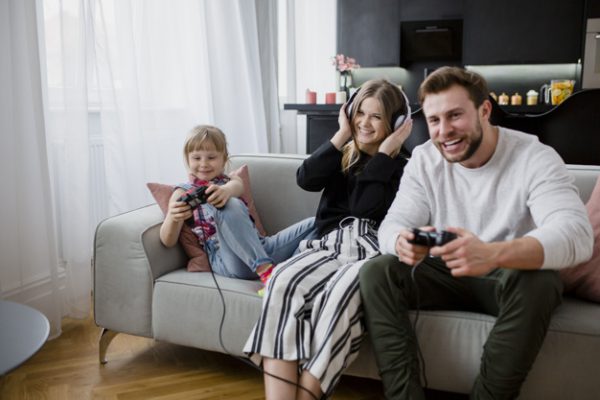 There's a pool of sales for you in the COVID-19 lockdown of educational institutes. Keep an eye on those emails that ask students to attend online lectures and lessons on electronic devices during their school shutdowns. Offer customer group commissions to these schools and sell them tablets and laptops for their students.
Gaming Consoles

ChromeBooks

Pre-Owned Devices

iPADs

Drones

Device Cleaning Kits
How to Sell
If you don't have an online store, it is pretty easy to set up with WooCommerce, BigCommerce or Shopify. RepairDesk has a built-in WooCommerce integration that allows you to sync your inventory with your online stores. You can also use social media platforms to market your online store. Post intriguing pictures of all the trending items you have on your online store for sale. Grab customers' attention and earn more sales!
The time is calling for safe action, folks. Stay home and go online!
Protect, Connect & Entertain
During this COVID-19 crisis, people are craving for three things: protection, connection, and entertainment. You can play your part in all and make your contribution in promoting safe business for your customers. Protect them with your COVID-19 safety action plan to ensure safe services, help them connect with each other by selling more devices, and provide them sources of entertainment at their homes. Be there for your customers during this troubling time and stay in their good books forever.
Join RepairDesk for managing your online store sales and building a safe business from home. Sign-up now!