Communication is integral for any business to run properly. Gone are the days of relying solely on sticky notes and whiteboards to be heard. Now, you need everything online. It needs to reach further, faster. So, if your company lacks a singular source of truth (SoT), or an internal wiki, to relay all information in, chances are you are not growing fast enough. Digging it, you'll come across many repair professionals consistently bemoaning a lack of procedures and organization. But that should not be a problem in today's digital world.
Well, it is. Surprise surprise!
The fact remains that you could bring a horse to water, but you cannot make it drink! So, you might have a messaging portal set up for your teams of technicians and sales staff, but there is no way of ensuring they will use it. Not all of your employees will be comfortable using your preferred platform or be available at all times. So, whether you are running repair shops for cell phones or other electronic gadgets when there are specific issues that may arise that only some of your employees may know how to handle, you will need an internal knowledge base.
Gearing Up for Repairing
To figure out the solution, we must get to the root cause. Many communication issues within businesses can be solved by ensuring your employees get the proper training during their onboarding process. This consists of three main themes:
Technical
Sales
Internal communication
To address these themes, you need to create your business manuals, repair guides, or store policies for your employees so they can find the answers that they need fast and keep the workflow going strong.
The challenge arises when many repair stores do not even realize this business need. Training your employees on how to handle a customer is imperative. But so is coaching on how to relay intel to each other. This capacity for systematic transfer of knowledge is vital to smooth operations. Even a well-oiled machine can't work properly if the necessary gears aren't in alignment with each other. So, we can hardly expect it to work for a repair store that demands a margin for human error. But there isn't always time to go through all the necessary channels and wait for the right person to reply to your concerns before you get on with your repair-filled day.
The Problem with the Solution
Although the solution seems easy enough, chances are that only a few small repair businesses would have the resources to provide a comprehensive training period. Or they might be urgently looking to hire a technician without time to train them. In such scenarios, the vetting process should include assessing these skills. You wouldn't even go to a coffee place where the employees' miscommunication leads to order trouble. So, why should you consider hiring such liability for your own repair shop?
Suppose you fall into the category of stores that do not have the time to train recruits. In that case, you could benefit significantly by setting up an internal wiki for your store's internal functions that allows for short- and long-term knowledge sharing between all employees. This is where you can create an access point to all kinds of structured info you want your teams loaded with.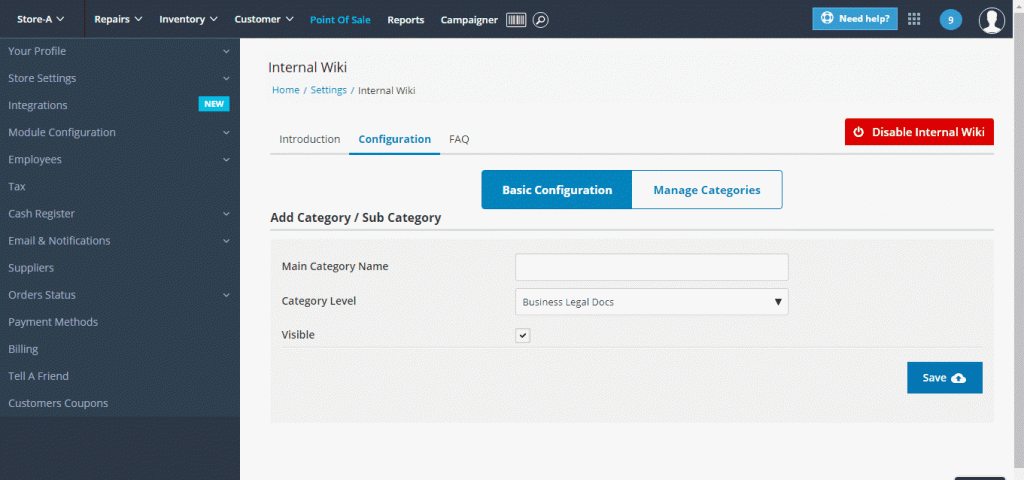 Think in terms of the business impact it will create if all your team members could have device repair training manuals, policies, procedures, call scripts, company meeting minutes, and (much much) more.
Looped Information to Escape Reparation
The skills you need in your repair store team don't just involve the discipline to communicate client concerns.
Like any customer service professional, a repair store employee must know how to handle the inquiries themselves. This is where an internal wiki would truly shine. It would help them from having to connect with a more knowledgeable/ experienced colleague regarding every minor inconvenience.
For example, if a customer calls to ask for information about the repair progress of their device, they don't necessarily need to be put in touch with the technician. Most customers just want an update on their computer or cell phone. And if the employee has the appropriate training and timely information, handling the client would be a non-issue for them. If you are a RepairDesk user, then your team would already be using an efficient ticket management system that lets you have the status of every repair job a click away. In addition, an internal wiki for your store can help your employees to pass information among the team members on what to expect in case of a specific repair process. It is setting up a manual that not just trains your technicians, but also assists the sales team. This range of information, structured and categorized facilitated by an internal wiki, will ensure that they have all the necessary knowledge about all standard repair jobs, the workflows, and your store policies for different use cases, even if they aren't technicians.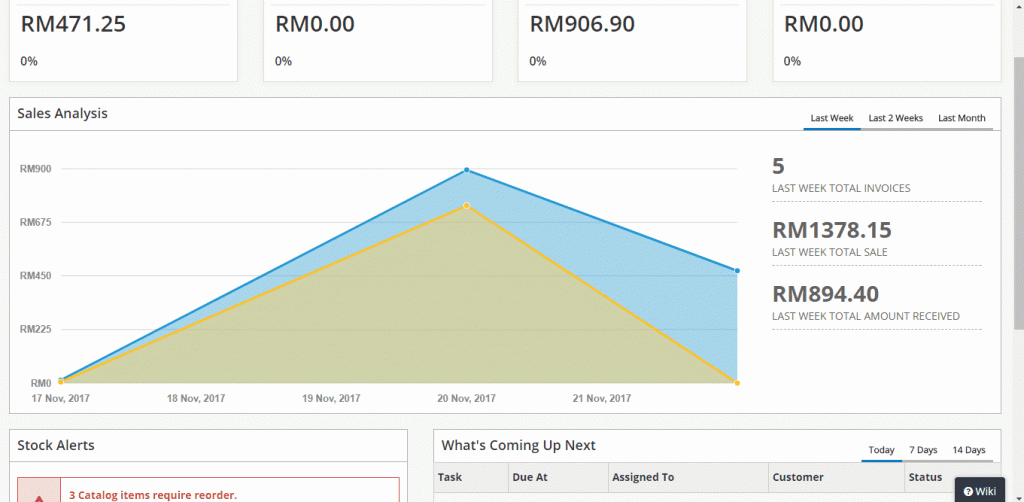 Repair stores need a one-stop platform that allows your employees to access it anytime to stay updated on all the processes so that they can handle information sharing with the client. Your clients will surely be happy for such thorough guidance on their repair jobs' progress.
The Way to Save Your Repair Day
It reduces the hassle of staying constantly alert after every interaction without leaving room for discrepancies. This takes a whole lot of mental load off of your employees and can contribute to your repair store's employee retention. The allowance to not always have to know everything by memory and rely on automation can drastically minimize their workload's stress. You can simultaneously decrease any liabilities as well as employee and client dissatisfactions with just one investment. And there's more! The use of rich text editor, video and pictorial image explanations in your internal wiki can dramatically eliminate a large chunk of the employee workload, chances of error, store downtime, and client dissatisfaction.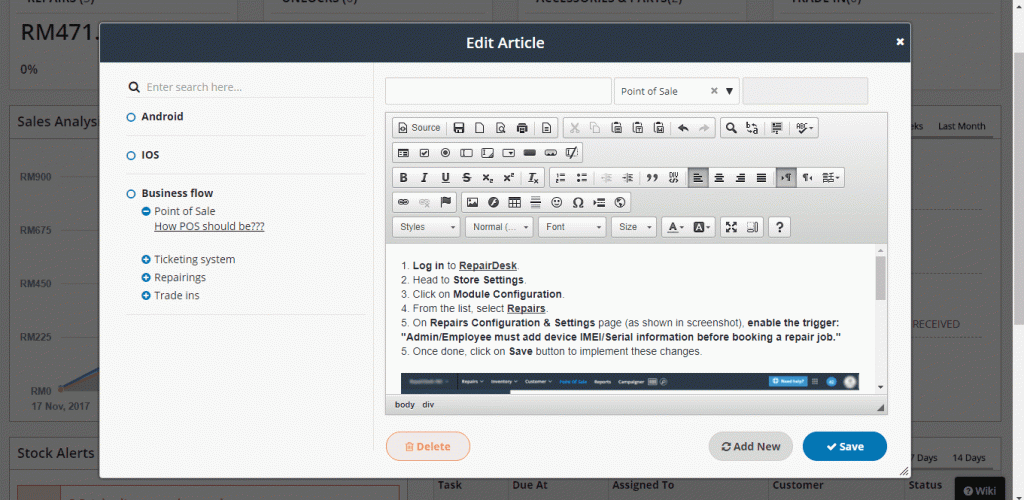 Creating smoother processes for repair tasks can allow for easy-flowing functionality in your store's daily activities. It can minimize the time-consuming task of getting everyone on the same page individually each time.
The Internal Repair Wiki for You
We know all this sounds like a dream. One POS investment that brings with it a whole repair wiki that can help you overcome multiple issues without increasing the workload? Sounds almost too good to be true, but it's not. We would know. We have just the feature for you.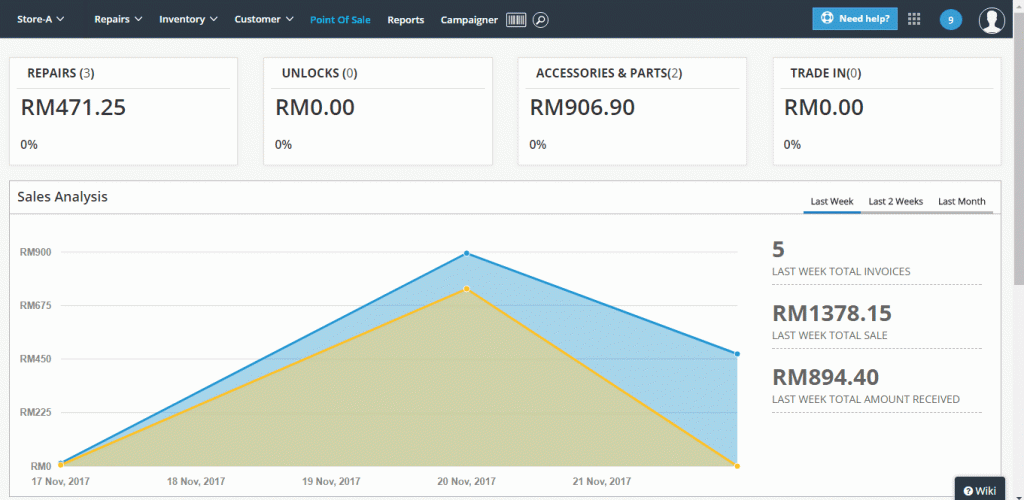 RepairDesk Internal Wiki is a one-stop solution that allows your cell phone repair store to practice smoother operations by collecting all functional knowledge in one spot. Whether creating manuals, checking repair guides, or updating store policies for employees, this is the place for you to find answers faster. RepairDesk has got you covered with a personal knowledge base for your store!