The current global environment is rough for all businesses, including the retail industry. This COVID-19 crisis is drowning the U.S. economy – the world economy – into a severe recession. It is not the virus itself that is doing this or even its threat of debility and death. But it is the lockdowns, shutdowns, quarantines, the supply constraints, and the travel restrictions that create the powerful recessionary thrust. Economists are saying that a recession is upon us, and we know that business owners all over the world are worried.
But wait! No matter what situation you're in right now — whether you're still running a physical store, offering curbside pickup, or working remotely, know that there are some tips that you can take to apply and minimize the impact of a recession and protect your business from it. Let's look at what you can do today and in the coming weeks to address the downturn.
Go Digital
When the COVID-19 crisis stood high, the pandemic hit everyone, and stores were forced to close. At that time, businesses that had strong digital infrastructures were in a relatively better position to act. Meanwhile, the brick-and-mortar stores that didn't have their digital presence had to ramp up their efforts because it was the only way to survive.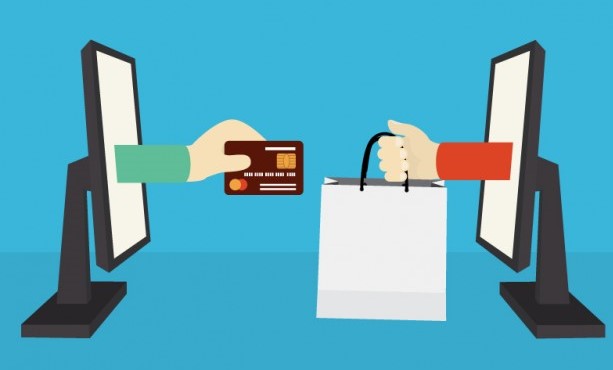 If your cellphone store has an online appearance with all the stock organized in webpages, your business recession can be reduced to 80%, but still, find ways to improve. But, if you're part of the second group and aren't using digital solutions like a repair store POS system, it's important to invest in this decision ASAP. Use this downtime to find the solution that fits your repair store needs and then set them up right away. It'll enable you to kick off strong when the retail industry springs back up.
Cut Down Unnecessary Expenses
Utilize the time of the COVID-19 crisis in drawing a spending map. A spending map informs all expenditures and capacity decisions. EVERY DOLLAR MATTERS! Pandemic or no pandemic, this goes without saying for any store owner.
As tough as it can be to decide where to cut back, especially regarding areas that were once critical for your business, it's a necessary evil. Ask yourself,
"Are there any services that you're paying for but no longer using them? What are your highest line items that you might be able to reduce – i.e. if you have an expensive insurance plan or any supplier contract. You can pause them for some time or cut back on those unused services and save money."
Invest in Your Client Relationships
Here goes the most important tip! When you try to recession-proof your business, keep one goal in mind; "Make yourself invaluable and irreplaceable." And how can you do this?
Customer loyalty is a powerful thing, and it will help keep your store doors swinging. To gain loyalty, stay top of the mind of your customer. Use your customer emails, texts, purchase history, and physical addresses to stay connected. The brands that stay top of mind through this time will come out the other side victorious.
Offer Discounts on Underperforming Items
Non-essential products in the cellphone industry will likely see a decline in demand so that businesses can start a discount campaign on them. Store owners' main goal in the short term is to make sure they aren't sitting on cash held up in inventory or deadstock. Try giving them out in inventory bundles, and yes! Here's the good news, RepairDesk is about to launch its product-bundle module. With this useful feature, you'll be able to group two or more repair services and make a Service Bundle or pair multiple inventory items (accessories and repair parts) in a Product Bundle.
So, start applying these effective recession-proof strategies today. Take action. Do what you can today and work on building stronger retail biz for tomorrow. RepairDesk is bringing a lot more features for repair shop owners that will continue to increase productivity and reduce all the hassle faced every day. The best way to get a taste of it is to sign up and see it yourself!
Sign Up for a 14-day FREE Trial!