As COVID-19 outbreak remains unstoppable, everything is unpredictable. So far, only social distancing and self-quarantine are helping in the spread control. But where these practices are healthy for public safety, they are also causing businesses to lose their immunity against the same virus. There is also no news about how long this epidemic is going to last. Therefore, retailers are looking for ways to keep their quarantined customers engaged with their businesses.
Here are some ideas of grabbing the attention of your customers from a distance and making them stay in business with your repair shop.
Keep them in a loop during COVID-19
Your proactive communication with customers is so important during this uncertain time that it just can't be emphasized enough. If you don't work on your social visibility, customers will lose their interest in your offerings and move on to other options in the market. So, communicate with your customers in COVID-19 lockdown and tell them you are open for repairs. Keep them updated and share everything, like what is your repair shop's COVID-19 action plan, what repair services you are offering, what is your take on ensuring the safety of your customers, what items are you selling, etc. Display necessary information on your website, notify them via emails, ring their phones, and most importantly appear in their social media news feeds.
Offer COVID-19 special bargains and discounts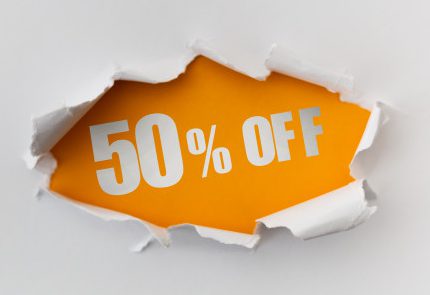 Customers love discounted deals more than anything. Announce a flat or variable discount on your repair store and customers will come running to you. Play along with customers' demands and offer smart discounts on your products and repair services to make the most out of this pandemic. For example, kids are staying home and getting on their parents' nerves, right? So, you can offer these folks to purchase gaming consoles or pre-owned devices from your store on bargained deals for their kids. You can also group some products and services and sell them on a discount. Let's not rule out doing bulk repairs on cheaper rates. Think smart!
People are staying at home and craving for entertainment. So, they are not missing any celebration, holiday, or event, because they don't have anything else to do during this COVID-19 lockdown? But they are unable to get presents due to the quarantine. And guess what? Gift vouchers are a delightful present for all the events. Market your repair shop's gift cards to your customers that they can utilize as presents for birthdays, holidays, and other events during the quarantine.
Give away loyalty points
Your existing customers are your best shot during this uncertain time. Tempt them into spreading a good word about your repair shop and bringing in new customers with your loyalty program. Give away loyalty points to your existing customer for referring your repair shop to a new customer. Likewise, add loyalty to customers' accounts on adding an online review for your store. This way, they will do business with your repair shop with their earned loyalty points. And you will also get new customers through referrals and reviews.
Host an online event
Remember that most customers are locked at home and scrolling through their phones all day just to kill time. Pitch yourself in their social media activities and host a live event. Advertise on your social media channels about this event and offer a special discount for the first 20 or something people who join you there. Go to Facebook or Instagram Live and start streaming. Engage the participants with the recent news and updates about COVID-19 and build goodwill. Then break your contribution of providing safe repair services and trending products to your customers at their homes. Direct them to your online store and then sell to your customers online. Wish them good health and support in this challenging time.
Final Takeaway
While everybody is panicking in the COVID-19 crisis, attend to your customers' anxiety and give them a reason to smile. Tell them that you and your repair shop is there for them whenever they need. It's important to make them feel supported amidst this viral negativity. We tell you how to get their attention and ensure their retention with your business, now it's your turn to take the action.
RepairDesk Enterprise Plan has the Gift Cards, Loyalty Program and other brand-new features for you to build your business during this difficult time. Do not miss the chance and upgrade now!