A Survival Guide for Computer Repair Stores
Many businesses in the repair industry are afraid to talk about this, but we know we are all probably nervous and wondering what the future is going to bring. The world is currently going through the COVID-19 pandemic which started earlier this year. While the threat that it poses is very serious, we have gotten used to living with the virus as time has gone by. We want you to know that we're here to help you harbor this storm in whatever ways you might need.
We know that it is a challenging time for repair store owners around the world, and so we wanted to be frank, offering some straight-up advice from us to you. Coronavirus will end soon (hopefully), so to minimize the potential impact — without the fear-mongering — here's what you can implement as quickly as possible in your computer repair store.
Establish and Reinforce Health & Safety Protocols
Regardless of your repair niche, you should have health and safety standards implemented in place. Now is the time to make the protocols stricter. Establish or reinforce policies for washing hands and sanitizing surfaces – counters, tabletops, chairs, devices, repairing tools, POS terminals, door handles, and the like. Make face masks a compulsory item on your premises. If you can, check the temperature of every customer entering your workplace. Insist that employees who feel ill stay home and away from other staff members to ensure maximum safety. 

Revisit Budgets & Manage Cash Flows
If cash flow is getting tight, look for ways to free it up. Be it with your revenues or through managing your payables to vendors and suppliers.
With many owners experiencing lean times in businesses these days, be sure to revisit budgets for summer and fall, strategize the income policy, and make the adjustments. And, if your business is doing well now, (thank goodness!) look for ways to invest in keeping the momentum going through the rest of the year. Go through your sales and inventory data and identify your top sellers, high-profit products, and low-margin items. You can use your cellphone repair POS software for this purpose. And if you have RepairDesk, you can easily go through a comprehensive reporting dashboard to make smart decisions in the future.
Remember that business isn't what it used to be – It's not physical or digital; it's physical combines with digital.
Focus on Online Sales in COVID-19
Many brick-and-mortar repair stores that still don't have an online presence and aren't doing anything to bridge the gap between offline and digital channels have to be ready for lost sales. That's a fact! So, make no mistakes, because most consumers spend a lot of time on the Internet. They use Google and social media to search for products, read reviews, and find stores, so if you aren't online, you're essentially invisible.
On the other hand, retailers that do have an online presence and are finding ways to deliver experiences across multiple channels should see the web, not as a threat but an ally. Some consumers turn to e-commerce to complete purchases, but studies have shown that more people end up buying offline.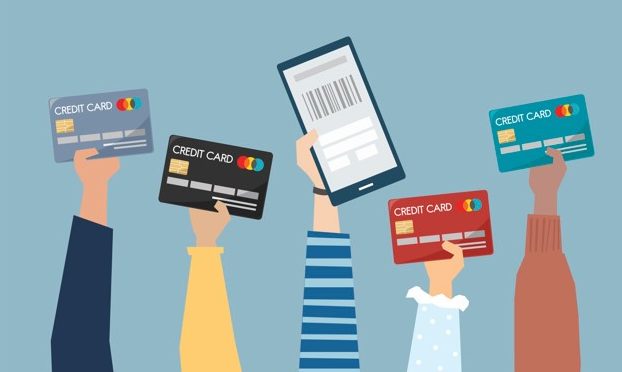 You should be there for the potential customers no matter where they are or what device they're using if you want to stay in their minds. Additionally, you should present an excellent shopping experience as your buyers switch from one channel to the next.
Communication is Key
In the same way, RepairDesk helps you out during COVID-19; it may be worth reaching out to your customers to inform them about what you're doing to keep them safe.
Don't lose contact with them and keep telling them about the new steps you're implementing in response to the coronavirus pandemic, and reassure customers that their well-being and protection are your top priorities. Let them know you can shop with you still, either in-store or online.
Get Some Financial Relief in COVID-19
Everyone needs a boost right now. As you cut costs and seek new avenues to support your sales, get some assistance from federal and private funding resources available for retailers. Here are some places to start:
Bumble Small Business Grants

Facebook 

SBA (Small Business Association) Plan for COVID-19

CARES Act (Coronavirus Air, Relief and Economic Security Act)
Get more information about the Financial Relief Plans for businesses running in different countries, by reading our article on Financial Relief Plans for Repair Businesses to Fight COVID-19 Pandemic!
COVID-19 is hitting businesses around the world hard, but we're committed to doing everything we can to help you through this crisis. We know it isn't easy to imagine the market returning to normal, but the more adaptable you are to changing circumstances, the better your chances of survival. While you're taking all of these steps to protect your business and your team, do your best to stay connected to the passion that led you to open up in the first place. Try RepairDesk, a computer repair POS software, the number one choice of US repair merchants, to get everything in one place. And if you feel confused or lost at any point, our team is always here to back you up with all your store management hassles.