Welcome back to another installment of our Ultimate Black Friday Guide for Repair Shops. As we count down to the inevitable day of big, big sales, we'll be briefing you on the many ways in which you can master your Black Friday sales efforts, and turn the holiday season into a real winner. This week, we'll be talking about how to craft the best offerings for your customers.
The RepairDesk Ultimate Black Friday Guide for Repair Shops

Offerings
Customers love to get the best bang for their buck during the holiday season. But what exactly makes a sale so compelling for them? It's not just a matter of a simple discount; it's a lot more complicated than that. To really appeal to customers, you have to make it worth their while with so much more. Don't worry though, this guide is here to help you out, whether you own a cellphone, computer, or any kind of repair shop.
What makes a great offering?
For Black Friday, you want to have the best deals around that will draw customers in. Naturally, that means you'll have to incentivize them with whatever you're offering. This could be through flat discounts, added services, special offers, etc. What's important to understand here is what customers are motivated by.
In a survey conducted in 2018, around two-thirds of customers stated that they "made a purchase they weren't originally planning to make solely based on finding a coupon or discount." That's a pretty significant amount. The reason for such a huge lean on discounts is that for first-time buyers, paying for something at full price without any previous experience or peer reviews is risky. However, when faced with a discount, those same buyers view it as a way to mitigate that risk and end up pulling the trigger.
The question that you need to answer is, 'Is it worth their while?'
This means adding value to your offerings and seeing if it's worthwhile. To help you chalk out the best ways to entice people to your repair shop this Black Friday, we've got some tips that will help you out.
Create a Black Friday Holiday Gift Guide
Holidays generally have a lot of deals going around, and some of them might not even reach the notice of your customers. So what do you do? It's simple, really – create a gift guide that puts all your deals on the map.
Holiday gift guides have been around for decades, and they do a great job of promoting which items and bundles are on sale. You may remember the old Sears catalogs from back in the day. Well, this is just like that, in concept. A holiday gift guide will give primetime to the items that you'd like to promote for your Black Friday sale. You can list down what is included when they buy it, what benefit they can have from the sale, and decorate it with some stylish imagery and captions. With a holiday gift guide, you'll be able to get the message out quickly and succinctly to potential customers.
Constructing a gift guide isn't all that difficult either. You can put in any of the top-selling items and services your repair shop offers, add a couple that you'd like to promote, bundle things together, and tie it all up with a nice discount plan that seals the deal. With the right repair shop software, you'll be able to have all of that done for you without breaking a sweat.
Once you've drafted up a guide, share it across the internet on social media channels, websites, and practically anywhere you can put it.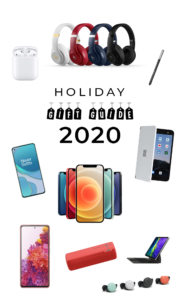 Best of all, once you have the template ready, you can recycle it next year with a few adjustments.
Offer Rewards on Referrals
Referrals are a great way to get customers into your store and use them to signal-boost your business. Offering customers a reward when they refer others to your repair shop is great for generating business even long after Black Friday comes to an end. Not only will this guarantee you a bump in sales, but also a steady stream of customers year-round.
Referrals can be structured in conjunction with your Black Friday deals. Offer something extra as part of the referral program, such as a discount, a free item, or loyalty points. With this sort of scheme, you'll have new customers coming in, and old customers revisiting your business for their rewards. It's a win-win situation that you should definitely check out.
If you haven't already, we'd highly recommend setting up a referral program at your store.
Introduce Black Friday Flash Sale
This one's a little tricky to work it. Thanks to online e-commerce websites, flash sales have become a great way to have customers do business with you. A flash sale usually offers items at discounts for a very limited amount of time. It could be anything from a couple of hours to a day, but the point should be that it will go away soon.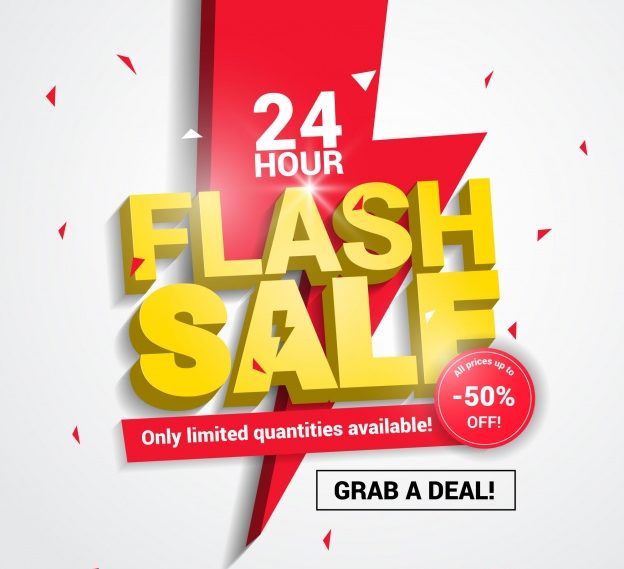 Flash sales motivate customers by inducing FOMO, or the 'fear of missing out'. This makes them more susceptible to buying items that they were probably on the fence about, or ones that were not on their list, simply because the offer will soon go away. Think of it as the impulse buy that many brick-and-mortar retailers set up, only with a time limit.
To set up a flash sale, you need to make sure that you have a place to host it, and that your customers can find it easily before time is up. This means that you'll need to push your marketing into overdrive. Post on social media, send out emails, have partners signal-boost your message. Do whatever it takes to run those promotions and reach as many people as you can before time is up. If you play your cards right, you might have more sales than you can even handle.
Set up Rewards for a Minimum Spending Amount
This one should be pretty easy to do. When customers come into your store, let them know that if their total bill reaches a certain amount, they're entitled to a reward from you. You can offer them something like a free service, an accessory item, a discount coupon, or if it's an online store, free shipping of products. These sorts of tactics can help you project your revenue from Black Friday sales. If customers can get rewards for a minimum spending amount, then there is a high degree of chance that they will spend that much.
A clever way to expand on this idea is to create reward tiers. The more a customer spends, the more rewards they get. This approach makes your rewards plan a lot more flexible, offering incentives to spenders of all categories. With a rewards structure set up in this manner, you can set a very clear goal for total sales revenue and actively achieve it, too.
Create Product Bundles or Mystery Boxes
When it comes to Black Friday, the more things you get, the better. That's why people will often prefer deals that package multiple items into one. These product bundles usually come up in the form of an item and an accessory. For instance, if someone buys a phone from your repair shop, they can get a screen protector with it, or a case, or a power bank. Tying items together in a bundle makes it more attractive to customers since the price is usually going to be discounted.
To really up the ante, you can create mystery boxes for sale. These are packages that are bundled together for a set amount, only no one knows what's inside them. You can create multiple mystery boxes and set a flat price for all of them. For an added bonus, you can pack in a special item into one of the boxes, like a $100 gift voucher or a Google Pixel 4a, and advertise it so people are more tempted to buy. Offer a little surprise with your Black Friday deals, and customers will want to visit your store more often to see if they've scored big.
Closing Words
That about concludes our guide on Black Friday offers. Hopefully, this guide gives you a better idea of the kind of deals you can run at your repair shop to further boost your Black Friday takes. As a final word, you'll want to look into partnerships where both you and another business can cross-promote each other to customers and reap the benefits.
Black Friday is approaching soon, and now would be a good time to start deciding on what offers you'll want to put out. If you get everything ready sooner, you can even throw in an early-bird promotion and have customers flock to your store right now. Whatever you decide, always remember what your customers want, and how you can tailor your offers to meet those expectations.
If you want to make it big this Black Friday, get the repair shop software that knows what you want. RepairDesk is the ultimate repair shop management software that takes care of everything you need. Create tickets, manage your inventory, integrate with more than 40+ partners, and manage every aspect of your repair shop. It even has the ability to create loyalty programs, offer gift cards and store credits, give you a view of your top-selling items, and create product bundles for the Black Friday season.
RepairDesk Black Friday Offers
Speaking of offerings, RepairDesk has got some of the great Black Friday offers for customers. Customers who sign up on Black Friday will get a 30% discount on their plan. We've even got an early bird offer that sweetens the deal further. Complimenting that is our Black Friday Bundle Offer, which packs in an annual subscription to the RepairDesk Professional Plan and provides a complete retail toolkit package. The retail toolkit contains all the necessary hardware and software that a repair shop needs. Check it all out here.
Check out RepairDesk now and sign up for a free 14-day trial.