Rapid business growth, handsome cash flow streams and a prominent presence in the market with several cellphone stores is the dream of every repair store owner. Because of his exceptional expertise and being a consultant/coach, Robert Miranda is often asked how to devise a super-fast business growth strategy or a hack to become a multi-millionaire- and that too, overnight.
Robert Miranda, the founder of Smarteks cellphone repair stores in Barstow, California, has gained the reputation of an expert in the diagnosis of technical issues in smartphones and tablets. He has recently hired 7 other technicians and representatives in order to allow himself to solely focus on the business rather than working in the business. He works tirelessly to ensure that his customers enjoy a great experience, timely service, and are attended to when they can't fix their device themselves.
So, how does Robert stay out of the paperwork and remain organized? He uses RepairDesk which allows him to track and monitor repair jobs, stay on top of inventory and manage multiple store locations. He believes the road to success requires structure.
RepairDesk
Robert has been using RepairDesk for the past three years and is quite satisfied with his experience. He says RepairDesk helps him simplify processes and make them easy, which is exactly what he thinks is needed for business growth. He currently has two shops in different locations and believes RepairDesk helps him coordinate between the two.
He says that one of the best things about his experience with RepairDesk is that the company is always growing and striving to provide something new. The software is constantly changing and being upgraded to accommodate rising demands. Robert adds that amongst the most useful features is the Internal Wiki which allows him to add databases and provide training material to sales and other departments and teach them exactly how to use a cloud database. Overall, RepairDesk is definitely recommended for all cell phone repair shop owners. And even more so to those who operate from multiple locations.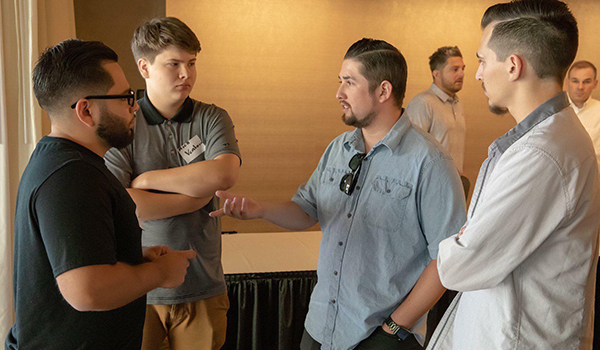 Requirements for a 2nd repair shop:
Here is what else Robert says you need for a successful repair business with two or more locations.
Mindset: An entrepreneur should have a mindset to grow. He/she should have the know-how to build a happy customer base and a strategic approach to challenges occurring during that process.
Capability: A business should develop a competitive edge and work on strengthening and refining its processes, enabling technical competencies, and being highly knowledgeable in the job that they are performing.
Fast Processes: In order to succeed you need to provide swift service in the least amount of time possible. Hence, you have to optimize your processes and adopt those that enable you to finish the job quickest.
Execution: Most businesses are unable to meet their objectives when executing plans. In fact, this happens more than 37% of the time according to a study. Ensure you make realistic assumptions to be more accurate in execution.
Extra Tips for Success:
With these four components, let's add some other tips on how to work your way to opening another repair shop. Mind you, it is not a hunky-dory task. It requires a lot of determination and strategy. It is like putting one foot, miles away from the other foot.
An entrepreneur is directed to think holistically in all functional business directions because you are no more a technician only. You are a Businessman! And Businessmen think about everything. So, "Think Through".
Available cash reserves are the oxygen of a business's existence. Businesses eat, sleep, and grow with money. Your business will incur numerous fixed costs like rent, salaries & utilities and costs don't have a heart -or ears, for that matter. They don't hear what you are going through. So, "Have Cash Reserves, its Oxygen".
The new store requires new inventory. Do not attempt to juggle inventory between two stores as having two partially filled stores can lead to a lot of customer dissatisfaction. "Always Have Backup Inventory."
Every new mobile repairing outlet is another ship in the sea which requires its own crew to sail and beat all odds. Outsourcing technical services is a 'nay' for the reason that the core competence of the repair shop is providing technical solutions. Having no technician on the ground is sailing a boat without a captain. So, "Have a technical team available at all times".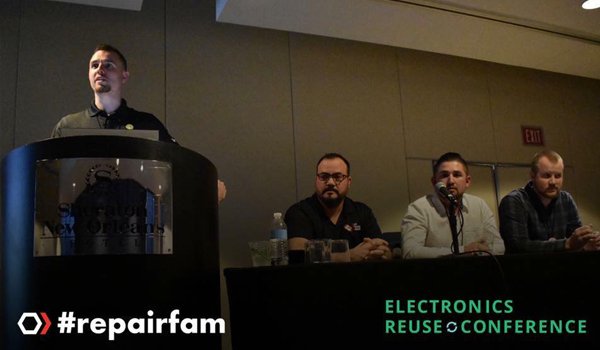 What is the most difficult push-up during a workout? Undoubtedly, the 10th one because that's where the make or break lies. Similarly, opening up a new store brings with it a cumbersome amount of work which requires strong nerves, receptive stamina and the ultimate presence of mind to deal with the mounting burden of contemporary challenges. So, "Have strong nerves to fly against gravity."
What got you here, won't get you there. Remember, develop an emergent strategy to evolve. Every continent has a varied scenario. Scan the surrounding well and start speaking the language of your customer. Analyze your customer's pocket, sleep with your customer's mindset, fetch the demographics and scale the diversity that will enable your business to thrive. So, "Spy the surroundings – Know your Customer".
People run businesses and organizations. Whether you have a small repairing center or a large service center, develop a shared culture among your employees. When the USA launched their space mission, President JFK was visiting JFK Space Center in Florida where he asked a janitor, "What are you doing here?" He replied; I am helping America launch their space mission. Shared culture and mindset motivate people around you because they will empower your business with all the constituents required to succeed. So, "Develop a shared mindset"
If you find a great employee. Awesome. If you don't, invest your time and energy in your good employees and make them great. Develop their technical and interpersonal skills. This will enable them to attain their personal objectives and facilitate the business in achieving its objectives. So, "Care is contagious".
A positive attitude, flexible mindset, arithmetical thinking, and authentic market research is the killer combination required to thrive. And of course, RepairDesk.
Robert is looking forward to continued success and a longstanding relationship with RepairDesk.
So, if you haven't signed up for our free trial yet, do so now. If you previously did and it did not meet your requirements, please be assured that we believe in continuous improvement and are completely a new product now, so we urge you to Sign Up again.