Are you planning to start a repair business that covers the cell phone and computer industry? Welcome to the million-dollar phone repair industry; you're gonna love it!
Putting your mind straight that you are starting a repair business is an exciting thing for sure, but that excitement is followed by a lot of hassles. We'll try to help you navigate through those hassles, so you can build the business of your dreams.
How to Kick Start Your Business
Let's first go through all the things you will require to do the initial setup of your business, shall we?
A resource to repair cell phones and computers (of course). If you have a knack for repairing things yourself, awesome! If not, you need to get outside help and hire a repair technician.
The best tech toolkit to repair all kinds of devices. Most repair experts use and recommend iFixit Pro Tech Toolkit.
Repair parts inventory. In case you are planning to run a home-based phone repair business for a start, the best way is to contact a local repair parts vendor. But if you are going for a full-dress store, better order your inventory from the top repair parts suppliers.
It's crucial to have a professional mechanism for creating tickets and receipts for customer repairs. It's not just about writing down the customer's name, contact details, device type, and repair problem, not at all! You have to update the status of the repair as you go with it, update the customer, accept payment, deal with a refund or warranty claims (hope not), etc. So, if you were planning to manage your ticketing and invoicing processes with pen and paper, drop that thought right now.
It's 2020 folks and you are starting a tech business, why do things with such old-school methods? Get yourself a repair shop software and use its automation solution for every store management hassle.
With a POS software, this repair ticketing and invoicing will be child's play for you. You'll not only be able to create, print, and email instant repair tickets and invoices, but the system will also send automatic email and SMS notifications to your customers every time you update the status of their repairs. Plus, you won't have to stress about all the papers, as all the data and information will be kept safe in cloud-based software.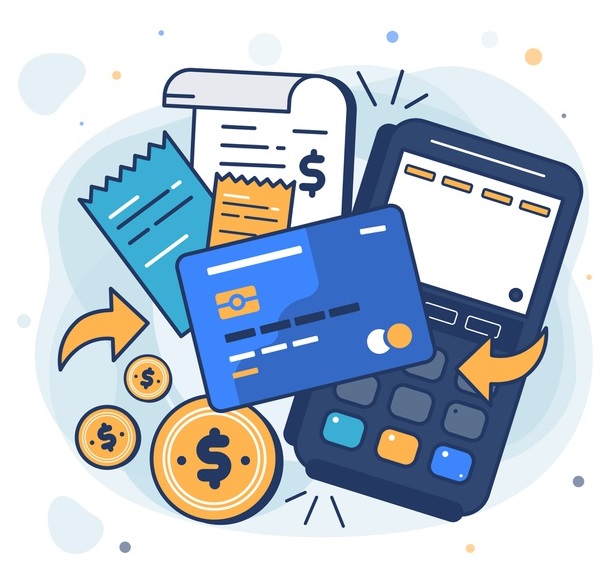 Card payments system. Pretty sure you did not think of this in your business plan. (Gotcha!) Not every customer is going to pay you with cash, now are they? You will have to deal with card payments and you need a reliable payment solution for that.
Well, guess what? RepairDesk has an integrated payment system that you can use to accept all kinds of card payments. Wait, that's not it. You can even email the invoices to your customers and take online payments with RepairDesk Payments.
Sales catalog. One thing you need to understand, before jumping into the phone repair industry, is that numbers matter in this line of business. You have to stay updated with your sales numbers at all times by knowing how much is going in and out of your cash drawers and bank account. 
You can daily record your sales in a spreadsheet and spend hours calculating your taxes, completed and pending payments, and profits. Or, you can cut down this manual work with the sales reporting of a repair shop software. Your choice!
You can use InVideo for creating video ads for your business. Give your repair business a new twist by boosting it through video advertisement.
Make sure you check all the things off of this list. And remember, doing everything on their own is one of the main reasons why phone repair businesses fail. So, avoid that by using a smart POS software like RepairDesk and take the best start on your phone repair business.
Get your first customer
What is the next thing you need once you are all done with setting up your brick-and-mortar store? Sales. You cannot just sit around all day and wait for customers to walk into your store all by themselves. You have to put in some work to get your first customer at your phone repair store.
Use your connections to make a list of your potential customers and send them emails or, even better, ring them up. Cook up some product and service deals and market them on your social media pages to grab people's attention. Put your best deals out on the front face of your store. Hire a guy to dress up like an iPhone and hand people the flyers of your store. Just go crazy with it!
Build your customer base
Even when you do build your initial customer base, don't stop trying creative ideas to attract more and more customers.
Play smart and use your existing customers to bring you new ones by selling them your store gift cards that they can give to their friends and family. Ask your customers to share their repair stories on their social media pages and tag you in those posts. Offer a referral discount to the customers who refer your store to others and bring you sales.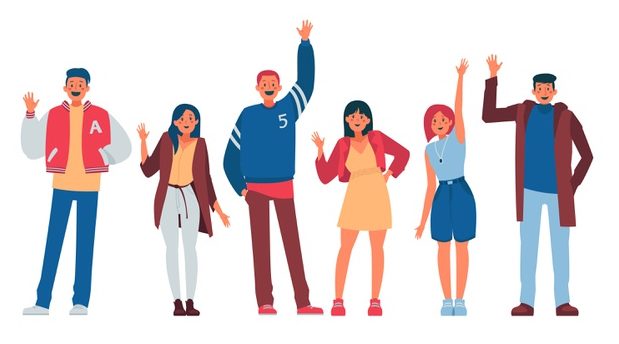 Keep your social media pages active by uploading pictures of your recent repairs, new deals, and offers. Run interesting contests and host giveaways, and do whatever it takes to gain people's attention with the magic of social media.
Reach out to the local schools and colleges in your community and offer them bulk computer repair services. Set up a contract and make them your permanent customers. You can use the third-party billing feature of your repair shop software to manage all repairs of such customers.
Also, don't forget to integrate an online appointment booking widget on your store website to get repair leads.
No matter how extensive your clientele gets, you can trust your repair shop software for customer management. Add as many custom profiles as you need, create customer groups, set discounts for particular customers, etc.
Hire employees for your store operations
You may start your business as a one-man-show, but sooner or later you are going to need a workforce to help you manage your operations. So, don't exhaust yourself with all the work and hire employees for your repair business.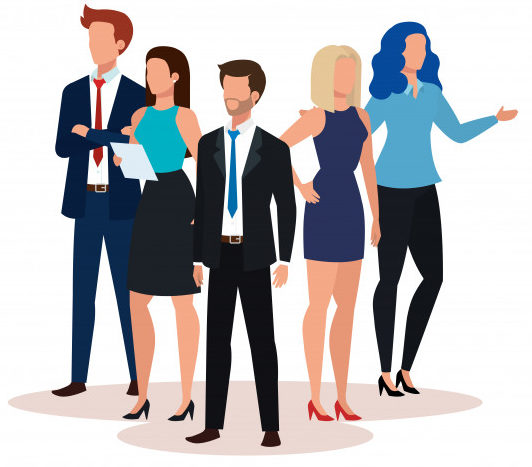 Take a professional technician on board to go for repairs in your customers' homes, offices, etc. to make the most out of on-site repair services. Procure a resource to deal with all your sales as well as look for ideas to grow those sales. Cast a front face for your store for greeting all walk-in customers and creating their repair tickets and invoices. Train your employees according to their roles at your store. For example, you need your repair ticketing guy to know enough about computer and phone repair so that he can add repair parts to those tickets and identify any other issues in the customer devices that they don't already know about. On the other hand, it is okay for your salesperson to not know so much about repairs.
With a repair shop software in place, employee management is a piece of cake. You can define different employee roles in your POS software and give them access permissions. Next, you can set up separate accounts for all your employees with their usernames and pins. Every time an employee starts his shift, he'll log into the POS system with his credentials and clock in. From there to his shift end and clock out, the system will record each and every activity he performs and record it in a bunch of reports. You can simply pull up the employee activity log report and see what your employees have been up to, go to the employee productivity report, and check who's been doing you good and who's not, etc. See, easy-breezy!
In case you are wondering what you will be doing if you hire such an extensive team of employees, don't worry, you'll be busy growing your business as explained in the next step.
Expand your brand
You have built your phone repair business, so why not scale it to a big repair venture? Open multiple stores in different locations to target more customers and blow up the repair industry. You've kick-started a repair store before, you can do it again and better.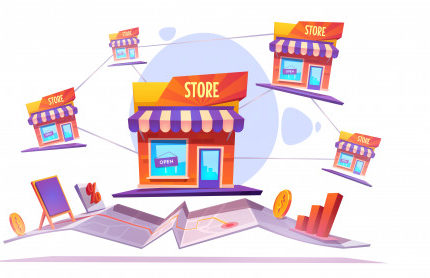 Want to help other repair geeks like yourself? Give franchising opportunities to people who want to start a phone repair store. You will not only get good karma out of it but also a better market presence for your repair brand and some extra cash.
Franchising is the best way to capitalize on other people's businesses by simply giving them your brand name.
If you have repair shop software in place, don't worry about a thing in managing your multiple stores and even franchises. Software like RepairDesk has full-blown solutions for multi-store management and franchise management.
You can create multiple store accounts and choose the store type for each one, company-owned or franchise. Keep a real-time check on the inventory of all your stores and view their low-stock items. Then, go to your main store to transfer inventory to each store as per their needs.
You can also keep a regular check of how each store is doing sales-wise from a single screen. Enter the multi-store report. It tells you the overall performance of all stores and you can use the search filter to catch a glimpse of every store's individual sales numbers.
Imagine sitting on a couch at your house, sipping on a cup of coffee, and managing all the stores from your computer screen. You'd like that, won't you?
Keep growing!
The coronavirus health crisis has made us all dependent on technology. Phones, computers, laptops, and all other electronic devices are helping us survive this pandemic and adapt to the new normal of life. It's high time for starting a phone repair business and playing your part to make people's lives better.
However, starting a repair business is not as easy as it sounds. There's a lot going in with it, so you need to get your plan straight. We have tried our best to cover all the major things and phases you'll get through to not just build a business but a repair brand.
We hope that you are able to make it big with your phone repair business. Our last piece of advice is that you take baby steps to make the grounds of your business strong.
Start small, but start professional.
Our repair shop software will always be there every step of the way to support you by helping you manage and grow your business. So, let's start your business together.