Almost every retailer is suffering from the supply-chain bungling due to the uncertain situation created by the COVID-19. Being a multi-store repair shop owner, you may also have faced issues in staying on top of your inventory items. Ordering products for your repair store and the need for inventory transfer between two stores may have messed you too, especially if you have to manage franchises and multiple stores. 
To overcome the fear of running out-of-stock and save you from the complex inventory, RepairDesk has improved its Inventory Transfer process. With this enhanced functionality in your repair shop system, you can automate your manual and inconsistent processes. Create Inventory Transfer Orders in a few seconds and continue the automated process of safely and efficiently transporting your inventory from store A to store B.
Here's what to expect from the newest improvement in multi-store management system;
Add Items Directly from Low Stock Report
The goal is to find your inventory sweet spot – where you have the lowest possible inventory levels without being understocked. To maximize growth and profitability for your business, you must be aware of your stock levels for every outlet you run. For this reason, we have added the option to add items in the inventory transfer order directly from the low stock report.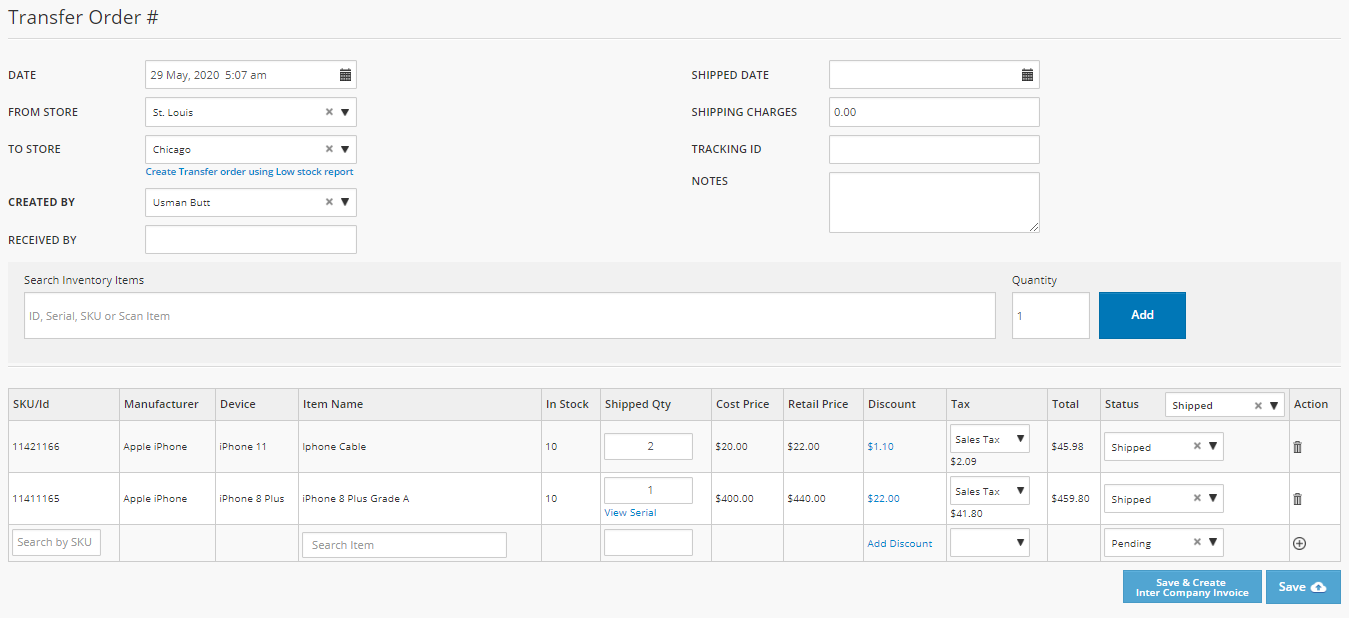 When creating the transfer order, you can instantly choose items to transfer. You'll see a pop-up validating the stock and no. of items available at the store from which transfer order will be created. Once all the criteria are met, your transfer is just a single click away!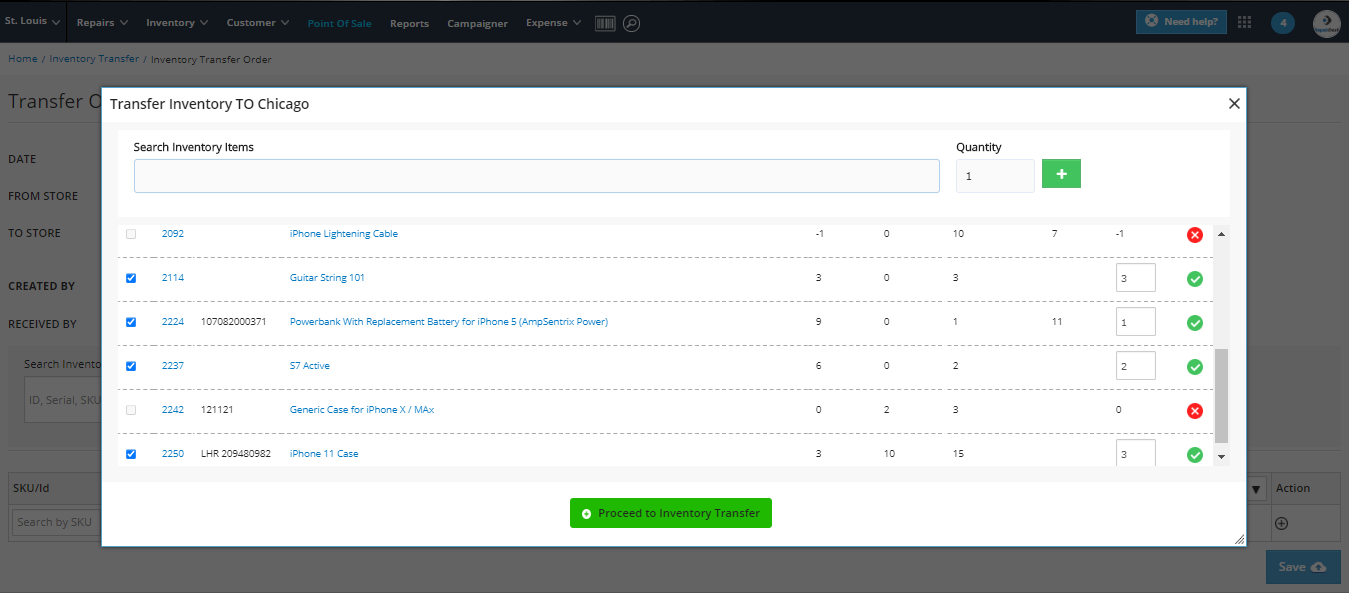 Sounds easy? Yes, it is super-easy to implement.
Scan & Order Option
For further feasibility, add items to transfer by scanning the barcode of the item in hand. Previously, RepairDesk offered three different ways of searching for your required product from the system. Via;
Unique item ID

Item serial number

Item SKU
Now, populate items in the transfer order either by using the above three options or use a barcode scanner, recommended by RepairDesk, and you are good to go!
Update Status of All Items in One Go
Reducing the clicks, we've added an option to change all items' status altogether. After successfully adding products in the Transfer Order, choose a global status for the stock added. Whether mark them as 'Pending' or 'Shipped' as required.
Move stock from one store location to another, and keep a complete record of all transfers. View history anytime to know who is responsible for the inventory transfer and when it took place. Whether you're an established repair business or have recently moved to the franchise structure, you need to get the most beneficial systems working in-house. With the unbeatable POS system for repair store, you'll learn how to avoid costly mistakes and set your retail store up for success as you continue to grow. RepairDesk does it for you!
Maintain a record of all inventory items and categorize them into groups. Count on-hand quantity, transfer inventory from store location to another, create purchase orders, and quickly replenish your stock. Sign up for the FREE Trial and see it all by yourself!
Sign Up for a 14-day FREE Trial