Every entrepreneur in the world wants to run the business their own way, so for our valued customers we've added yet another fabulous feature that gives you absolute control over how you represent your repair shop.
Say hello to the brand new WYSIWYG (What You See Is What You Get) Editor that allows you to create and modify your own invoice, repair ticket, receipt and estimate templates. Represent your brand identity the right way.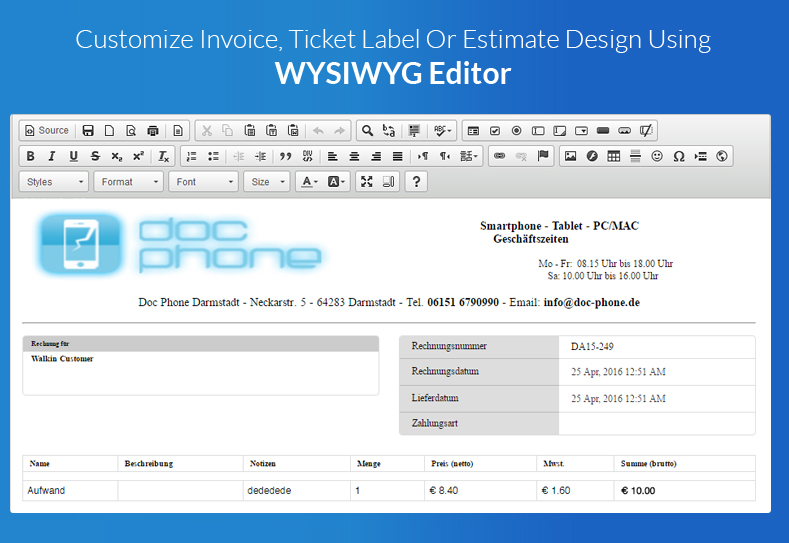 It gives you the ability to see how your document templates will look like in the final print right when you're designing them.
To use this feature, simply log in to your RepairDesk Account > Settings > Manage Templates.
In need of a little walk-through? Head down to our Knowledge Base Article that explains how to access and use the editor. Or if you want to try out this marvelous component yourself, go to the following link:
See you soon, guys.
– Team RepairDesk