As always, our team's core focus is to deliver a seamless experience for our users. We have been busy working on product improvements over the past month and wanted to share a few highlights.
 – Improvement In MobileSentrix Integration. When a new SKU is added on MobileSentrix website, you will receive an alert within RepairDesk so you can add the new SKUs in your inventory with a single click.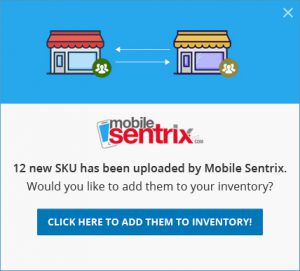 – Store Type.  Now you can set multiple stores under one store type and introduce Franchise system in your favourite point of sale software. You will be able to share customers within the same store type and perform operational activities in a more efficient way. More info about store type is here.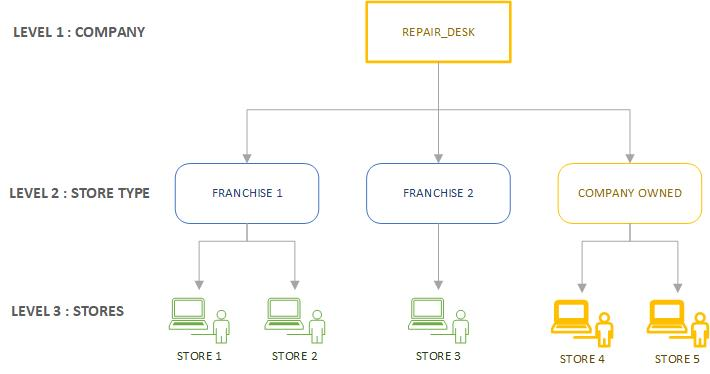 – Store Logo Tag. Say hello to the newly added "Store logo" tag that will allow you to add your logo to ticket label, Inventory Label and more so you can represent your brand identity the right way.
To use this feature, simply log in to your RepairDesk Account > Settings > Integrations > Template editor. In need of a little walk-through? Head down to our Knowledge Base Article that explains how to access and use the template editor.
– Expense Module. Effectively managing store expenses has become imperative for shop owners. With our new module, define expense categories, record transactions against codes, complete transactions at shift end and get a full picture of your company's expenses on-the-go.
– Improvements in Internal Wiki. The new permissions in Internal Wiki module let you define who can write, edit and delete manual & repair guides.
– Hide Trade-In Section. When enabled, now you can hide Trade-In section with the new trigger.
– Print Unlocking Label. Option to print out the ticket label of unlocking item from point of sale has been added in this release.
– 40+ Bugs Smashed. With the new release and bug fixing, RepairDesk has become more stable and bug-free than before. Here is the list of few prominent bugs which we have fixed in this release.
Few users reported a 505 error while entering email ID in Trade-in module. This bug has been smashed.
The UI issue with MailChimp Integration has been fixed.
Being unable to delete a manufacturer is no more a painful bug.
While exporting, some users reported duplicate Repairs column and issue with special characters. This bug has been smashed.
Issue with printing invoice with discounts has been fixed.
After adding an item in RMA, the issue with stock being the same has been resolved.
Due date issue is now fixed.
The importing Repairs functionality was having some glitches before. Now it is working fine.
Some connectivity issues with QuickBooks integration have been fixed.
UI glitches in Reports Dashboard have been squashed.
Some users reported that their inventory was not syncing with XERO. We have smashed this bug.
So what are you waiting for? If you have tried RepairDesk, and it didn't work out for you; it's almost a different product now. Come & join RepairDesk fam and have fun doing repairs.
If you have any question for us, feel free to contact us because customer satisfaction is, and will always be our topmost priority. Follow our Facebook Page for more updates.