We are all aware of how important cell phones are to people nowadays. People literally feel paralyzed without them for one day as they are the prime medium of communication with the internet, social media, cameras, schedules and memos, and health and fitness apps all in one place.
Imagine a person coming to your repair store with their cell phone and asking you to repair it as soon as possible. Now imagine that you told them you would, but then 5 other customers came in with their devices a bit later in the day. Although you used pen and paper to mark down everything and set dates and times, you think you may have overburdened certain technicians, underestimated the time required for the job, and possibly gave two customers a deadline that was too soon. What happens now?
You are dreading those customers coming back and shouting at you for keeping something as precious as their cellphone for a day longer than promised- OUCH! Bad or inefficient scheduling can have dire consequences such as:
A bad reputation

Overburdened and dissatisfied employees

Angry customers who demand refunds or penalties on repairs finished late

A completely disoriented work schedule that leaves you exhausted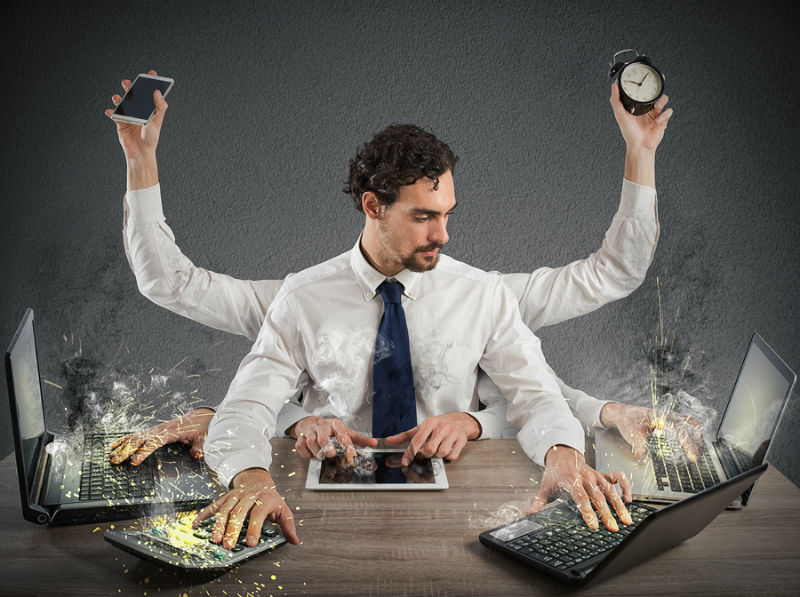 Scheduling is a major problem in many repair stores and while you may be using a software or a calendar for it, it isn't as automated and efficient as a proper POS system.

A POS system
schedules appointments with customers and allows them to schedule appointments with you

allows you to create repair tickets to ensure you remember everything required for a device including repair instructions, warranty periods, etc.

assign roles to technicians and ensure duties are dispersed properly

and then allows you to inform customers when their device is ready to pick up!
A very smooth process without any hassle, drawbacks, and without you having to worry about overbooking, not informing customers when their device is ready, losing the instructions to a repair order, and other similar problems.
So what POS system should you use?
RepairDesk is a 360-degree cloud-based POS software, which means that you can manage your business from anywhere, as long as you have an internet connection. The solution enables you to handle the problem of scheduling seamlessly and within seconds and also has many other features which include:
RepairDesk is very reasonably priced compared to competitors, but you do not have to begin paying immediately. You can begin using the software completely FREE  and with no credit card required right now.
The support team will give you a thorough demo to help you learn the easy steps to manage your repair store more efficiently. We are always available if you have any questions.