Easter is just around the corner, and we've been hopping along to get more exciting updates out the door! Here's what's new in RepairDesk this week;
Improvements:
Advanced Search in Manage Inventory
We have improved the inventory search option in the 'Manage Inventory' section. Now when you start typing in the search box, all related items will be populated in the list and you do not have to mention the exact full name for a successful search.
Freeze Reports' Rows
For a complete view of large data, we have implemented a solution that will fix the top-most row having column headings and the last row displaying a total of whole data, letting you can easily scroll through the in-between rows containing different records.
New Search Filters
We have added a useful search filter in the 'Purchase Order' and 'RMA' sections. With this option, you can now search item by your desired manufacturer.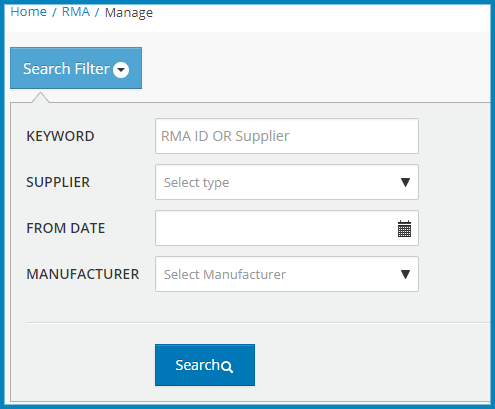 Store Selection in WooCommerce Integration
A Functionality improvement has been added in one of the most used integrations, that is 'WooCommerce'.  You can now connect any of your stores to this integration when setting up the integration for the very first time in your account.
Note: Users who have already set up this integration, cannot update these settings or change store.
Bug-Fixes:
An issue was tracked when hitting the enter key at the time of confirming employee's access pin. It created duplicate tickets that were causing a problem in the user accounts. This issue has been fixed and the access pin will now be confirmed only by clicking on the 'Confirm' button.
A problem was detected while transferring an already transferred trade-in from one store to another. This issue has been fixed.
A bug was reported in the POS search that has been fixed by applying validations in RMA. For smooth working, the system will not allow adding any trade-in item while creating RMA.
A bug was stated that the users were not allowed to print the 'Employee Timesheet' report. This issue has been resolved.
There was a problem that if the status of 'Transfer Order' was changed from shipped to pending, the record of shipped items was lost. This problem has been resolved by restricting the status modification once the 'Transfer Order' is shifted.
RepairDesk makes your life easier by helping you manage your work effortlessly and with just a few clicks. We have everything – from creating repair tickets to inventory management and more. Get a FREE trial of our all-in-one POS software for your cellphone repair store and see it for yourself!