At RepairDesk, we're constantly improving our iPad POS Register app, with advanced features and integrations along with taking care of all the issues and annoyances that you report to us! Here's what you can get with the latest release of our iPad app;
New Features:
Brother Label Printer
We have launched our integration with the "Brother Label Printer" that is recognized as the fastest label printer and can print up to 110 labels/min which will improve your business' efficiency. To know more about how to setup this printer, refer to our knowledge-based article; https://repairdesk.uservoice.com/knowledgebase/articles/1912303-how-to-setup-brother-label-printers-with-repairdes
Improvements:
SKU Uniqueness Trigger
Keeping our web app and iPad app aligned, we have now implemented the 'SKU uniqueness' trigger in the iPad app. If the trigger is enabled, it'll restrict you to add any new inventory item with the same SKU that already exists. However, if the trigger is 'OFF', you can add multiple inventory items with the same SKU.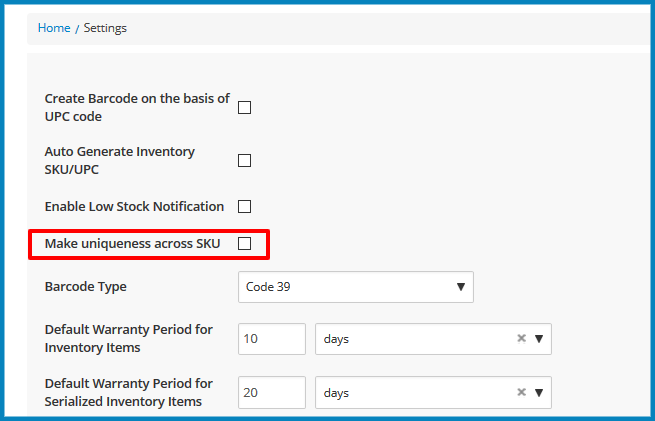 Bug Fixes:
An issue was reported regarding thermal receipts created from the iPad app that the customers were not able to see the change amount on thermal receipts. This issue has been fixed and you can now view the accurate change due amount on the printed thermal receipts.
That's all for now, stay tuned for more updates and interesting improvements lined up for you in the coming future! Enjoy using the world's 1st iPad POS solution for cell phone repair business.
RepairDesk makes your life easier by helping you manage your work effortlessly and with just a few clicks. We have everything – from creating repair tickets to inventory management and more. Get a FREE trial of our all-in-one POS software for your cellphone repair store and see it for yourself!