The coronavirus plague has prompted a growing list of event cancellations and closures, as health officials urge the public to avoid large crowds, public gatherings, and collective mobs. The coronavirus has spread far beyond China, effecting retailers around the globe. The virus has sickened more than 1,700 in the U.S. only, according to data compiled by Johns Hopkins University. Globally, there have been more than 170,438 cases identified to date (Source).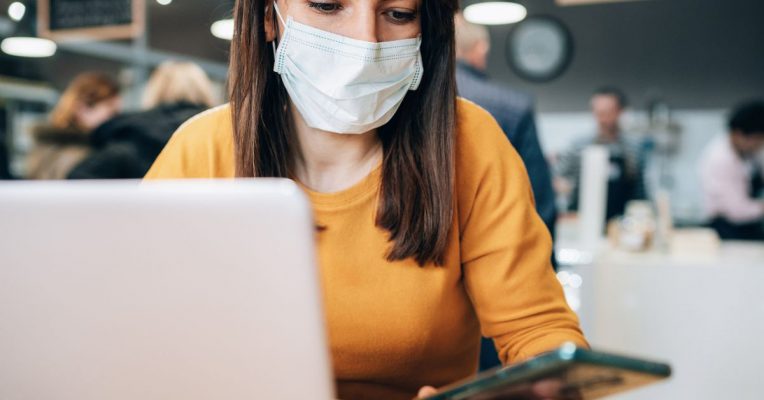 Businesses all over the world are working on a new round of contingency measures to keep their operations going after publicly urging customers to show restraint and refrain from coming out of their homes without any reason. To get your repair business running in these crises, here we have the solution; let your customers book repair jobs via RepairDesk's Appointment Calendar.
Online Appointment Scheduling During Coronavirus Outbreak
Now is the best time to help people with their mobile repairs. Mobile devices will keep on breaking, screens will keep shattering, and phones will keep smashing despite any epidemic. So, what if your customers are staying at home? You can still reach out to them and repair their devices. All you need is RepairDesk's appointment calendar widget. If you haven't been using RepairDesk, you can always signup for our 14-Day Free Trial.
What RepairDesk's Appointment Calendar Widget Can Do for You?
In this hour of need, here's how you can add the following benefits to your repair business with online appointments;
Provide options in availing repair services
Choose from a variety of options that include picking up devices from their homes, offering on-site repairs, or customers can mail in their broken devices to your repair store. Let them decide whatever is feasible for them.
Enter device specifications and problems
Customers can provide complete device details, select type of service, mention problems with the device and further details to add more clarity.
Select timeslot and book appointments
Clients from home can view available time slots, appointment intervals, and book appointments within a few clicks. It's simple, effective, intuitive and quick.
Your team and technicians will get instant email and SMS reminders for every appointment you book.
Easy to integrate and use
The appointment calendar will be shown on your website. Your website will be visited more and users won't have to navigate to different pages to get their job done.

To learn more about how to setup Appointment Calendar Widget, checkout our knowledge-based article on RepairDesk Appointments Booking Widget.
Let's face it together! RepairDesk is built to make your lives easier whenever and wherever you need it. Standing with you in this difficult time of Coronavirus outburst, we are offering our repair POS software to help you run your repair business from a remote location. You can always contact us and use our services in a free 14-days trial. We are together folks!