4 years ago Denis Gutsu and his cousin, electronics repair expert Daniil, started a phone repair service using a pen and paper based management system. Today, they use RepairDesk to power their successful repair business First Response Phone Repair.

From humble beginnings…
It all started with Denis getting a repair for his phone and realizing how big the demand is in the market for such repair services. Many people that he knew wanted to get their phones repaired, and were always looking for someone trustworthy that could take care of their needs quickly and efficiently. So, he came up with this idea of helping people out by repairing their devices as "the first responders". And soon it became their thing.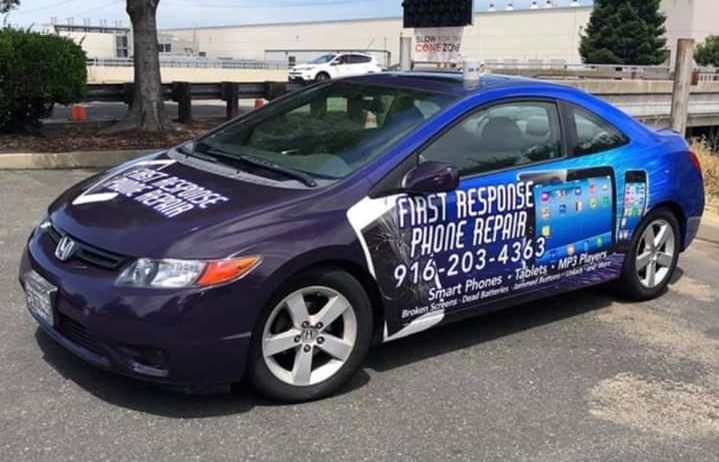 In their early days, Daniil managed the repairs in his garage and Denis looked after the sales by writing down orders and saving records in excel sheets. But they knew that it wasn't the right way to handle things.
" When we first started off, we were trying to do everything by hand, which was so brutal. We even tried Microsoft word, excel, and all these tools for keeping sales records. But that also became a headache."
.. to finding the right course
Once they decided to ditch the manual system and look for an automated solution, Denis explored some of the repair shop software options available online. Coming from the hassle of managing it all with pen and paper and Microsoft sheets, Denis knew the software had to be absolutely simple and straightforward. So he instantly clicked with RepairDesk.
"We took a look into the available software solutions with their trials; one of them was RepairDesk and it was a straight blowout. No questions or second thoughts! It had so many options and everything was just so easy."
The noticeable business development
Denis loved our repair shop software in the very first look but the transition to our POS system was even smoother than he expected. RepairDesk's support was a big factor in making sure First Response Phone Repair felt comfortable navigating their new software. "Our team is a crew of 11 employees and there are people who have never even used a POS system before but they are able to understand everything. If they don't know how to do something, RepairDesk knowledge base is right there. We can even contact the support team anytime we need and they are always there for us."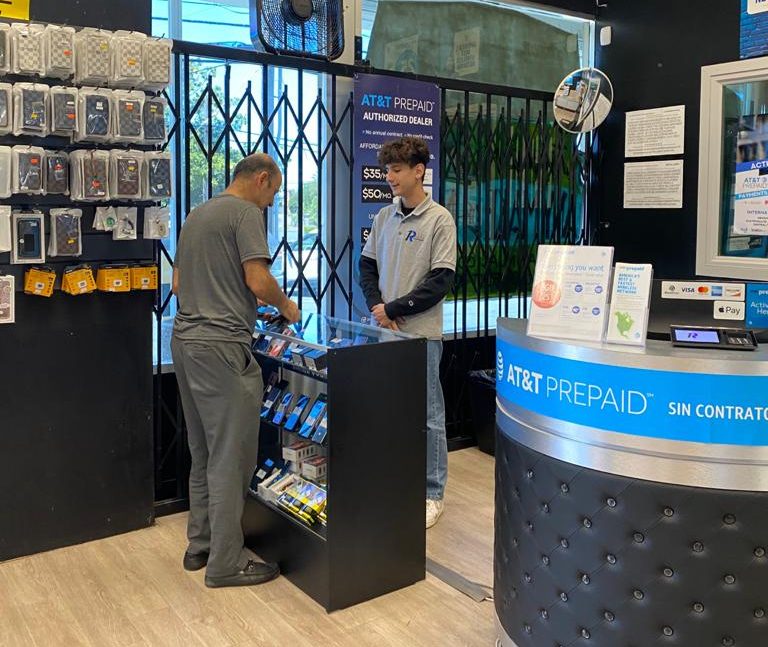 Taking care of what comes in and goes out of the business was a big hassle for Denis and RepairDesk freed him of that extra workload with its reporting.
"One thing about business is that numbers matter and every business owner must understand them to know what's going on. That's something RepairDesk has helped us out with a lot. It tells us all the numbers of our business from total sales to even our payable taxes."
Another important element for Denis about navigating his business was managing his employees. In the past, he had been struggling with keeping a check on his employees' activities and performances. With RepairDesk employee management feature, it became a piece of cake. "We used to have a hard time with checking on our employees and their daily activities. But now I don't have to go to the store to see how we are doing, I can just sit at home and monitor who has done what and even check the statuses of all employees' repair jobs. It's awesome!"

How First Response uses RepairDesk to their advantage, every day
The team has set up an online repair booking system for the safety of their customers with our Appointment Calendar Widget. This way the employees stay on top of their schedules with their daily appointments.
"The appointment calendar lets us have stress-free schedules, especially during the ongoing coronavirus pandemic when we don't want customers to over-flood our store. So we'll definitely continue using it in the future."
First Response Phone Repair team has a regular practice of using our Campaigner and MailChimp integrations to contact their customers. It saves their time and effort with the automated email and SMS notifications about customers' repairs and helps them reach a higher level of customer satisfaction.
Talking about customer satisfaction, Denis has also recently discovered the magic of our Ticket Counter Display module and he's really excited about that. "We had a TV hanging in our store and now we have configured the ticket counter display on it to show the ticket numbers with customers' first names. So now the customers can instantly see the status of their repairs instead of waiting around the store, which is really cool."
First Response Phone Repair has also been using RepairDesk Payments for quite some time now and they absolutely love it. It has taken away the pains of third party billing procedures and added the freedom of adding promotional advertisements on the payment terminal. Denis has recently shared his wonderful experience of our payment system.
The Relationship goes beyond business
The name First Response Phone Repair represents Denis and Daniil's journey that started from a simple idea of saving their customers' day by repairing their devices, and turned into this successful business. They may not be the oldest repair store in town, but they sure are the best. The company is now planning to open a new store for service of the people of Sacramento, California on a bigger scale. RepairDesk is proud to be a part of their journey and it will always stay in their corner.
"RepairDesk is honestly the most amazing and stress-free decision we have made. We have a wonderful communication with the team. They definitely show that they care about us."
We at RepairDesk take good care of all our customers just like our friends from First Response Phone Repair. If you are also running a cellphone and computer repair shop and want to streamline your store operations, we have got the all-in-one POS solution. It will not only help your repair business settle down by straightening out all the management fringes, but also unlock a bundle of features and integrations for you to go extra miles. Happy repairing!
Sign Up for a 14-day FREE Trial