Do you buy and sell used phones at your cellphone repair shop? Are you looking for ideas to make the most out of the sales of second-hand devices? If so, then you're in the right place! RepairDesk knows what cellphone repair shops really need to run a successful used phone business, and we've got all the secrets for you right here.
Here we have got some tried and tested tips for you to work up on your profits by selling used devices.
Spot what's hot!
First and foremost, you've got to watch out for the latest technological trends and popular phones which are still a hit in the ongoing timeframe. You can look at item-wise sales report in your cell phone repair shop software and see what items are selling the most and where you are getting the highest profit margins. You can also do a survey on your social media page. 
Once you find out what used phone brands and models are catching people's attention and which cell phones are offering the features that instantly click to a customer and close the sale. Get those best used phones to sell in 2020 and make this year big for your repair business.
Researching this shouldn't be hard; simply look at all the phones that have sold in large volumes over the past few years and go from there. The biggest contenders in the market (Samsung, Apple, One Plus, Google Pixel, etc.) are usually a great place to start.
Shake hands with a supplier.
Now that you know what devices are trending and most popular among your customers, it's time to get 'em in stock. Besides trading-in used cell phones from individual customers, you can also go for bulk purchases from trusted pre-owned phone suppliers. 
Purchasing used phones from a supplier, you'll get a bulk stock at decent prices and you'll be able to sell those devices with thicker profits. However, make sure that you are buying from a vendor that offers a 30-days replacement policy. MobileSentrix, 2ndlifephones, and GSMwarehouse are some of our favorites.
Manage your inventory.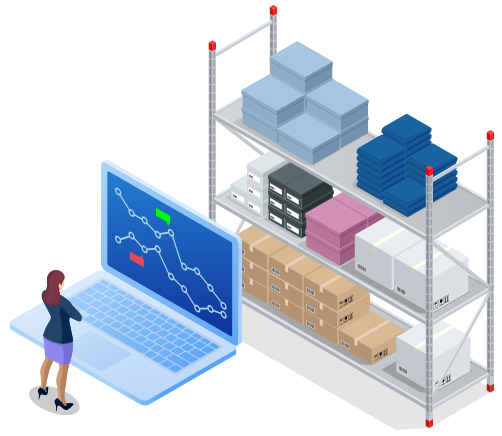 Once you have your used phone stock at your repair store, let's show you how to manage inventory with the help of your cell phone repair shop software. 
So, here's the drill: once you receive your ordered used phones stock from your supplier, simply scan and add all items in your POS software, fill out additional details, such as where will the item be physically placed at the store, print barcodes and labels to paste on devices, and you are done! The system can even serialize your inventory so can keep a track of all items with your preferred item IDs. 
You can watch this video for a visual demonstration of the complete process.
Move and profit.
You need to keep an eye on your used phones' stock and brush it off once in a while. The selling price of these secondhand devices depends on their age. The older they get, the lesser your profit margin will be. Just keep moving (even if you have to sell something on low profit) and reinvest the dollars into buying newer devices.
While it's worth keeping the tariff and details of used phones in your head, you also have your repair shop software. So no pains, only gains! Simply have a look at the used phones record in your POS software and plan which devices need to go first and on what prices. 
Accessorize for the prize.
Want to snowball the sales of used devices? Accessorize them. Cover the screen with a sleek glass protector, slide a phone case into the deal, offer a pair of headsets, or add a charger. If you can sell in-house device protection plans with the used phone sale, even better.
You can use our product bundles feature to offer them a package deal for these phone accessories along with the device and win the hearts of your customers.
Sell Used Phones with RepairDesk
Selling second-hand and used devices at a profit can get a little overwhelming. But if you know the right tricks, you'll get a hang of this game. And if you have the right repair shop software in place, you'll hit the jackpot. It will not only help you create instant purchase orders with the best used phones suppliers, but also take care of your store inventory. If you are a cell phone repair merchant in the UK and other European countries, you can also rely on it for VAT margin scheme support for your sales of used phones. So what are you waiting for? Try RepairDesk now and sell away! 
Sign Up for a 14-day FREE Trial