At RepairDesk we are committed to provide practical solutions for the wireless repair industry as we believe in the philosophy of "Constant Improvement" and driven to create solutions which help you increase revenue.
We always felt that there is an opportunity to make buying and selling of Pre-Owned devices easier for you. So, after countless customer conversations, user experience studies, and prototypes, we've launched the improved Trade-In Module.
It's blazing fast, powerful and easy to use; we think you'll love it.
WHAT's NEW!
– A simple, clear experience: Simple and intuitive interface will allow you to enter customer & device detail, print transaction receipt or barcode label in less than 60 seconds. Not only that you can also purchase multiple trade-in items in a single PO.
Here's a sneak peek of how it looks like: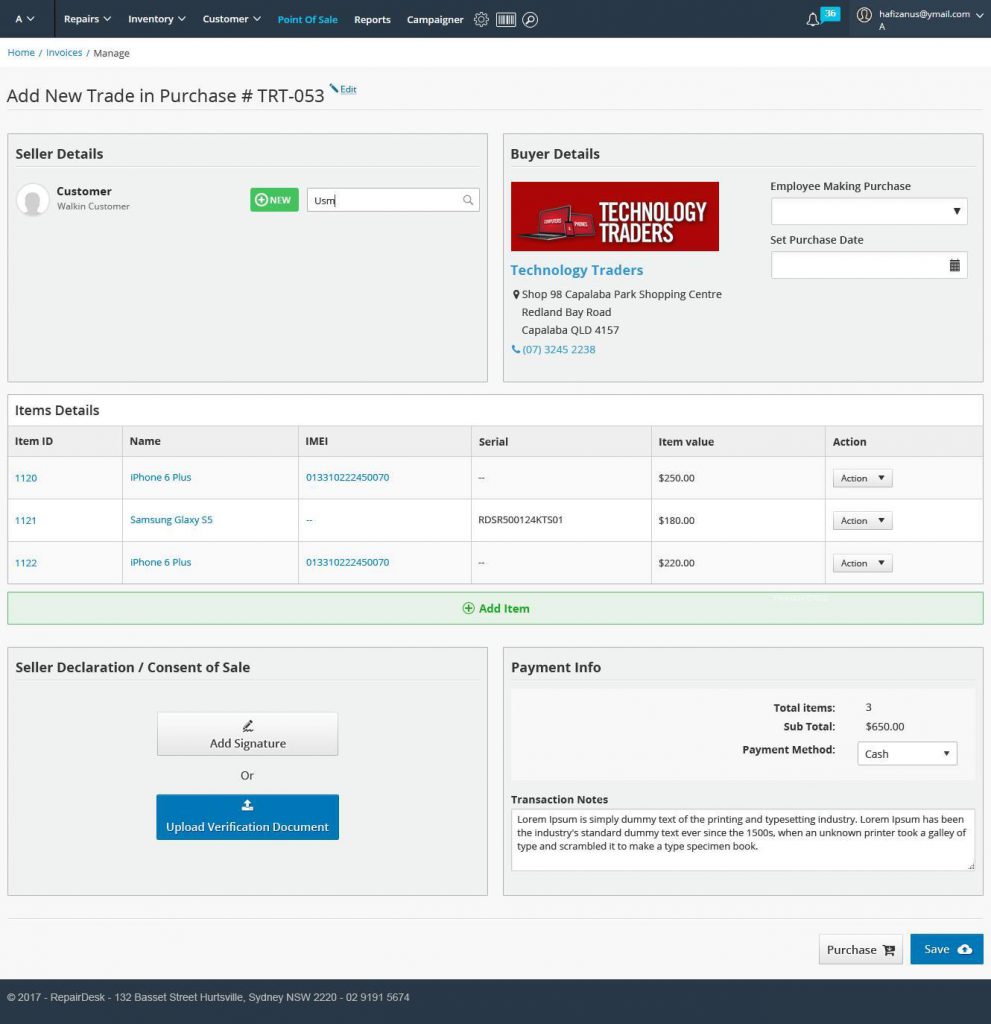 – Take Seller's consent: Take seller's consent by taking their signatures while making the purchase. You can also upload a verification document as a proof of consent from the seller.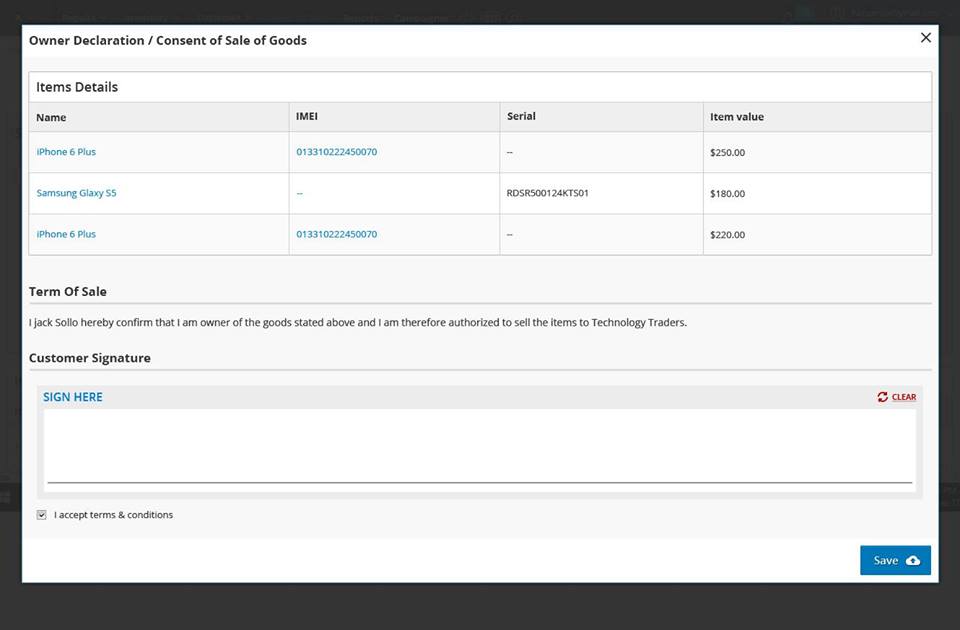 – Create Refurb Tickets: Create internal refurbishment tickets for trade-in items which need repairs before you re-sell them.
– Transfer b/w store locations: Transfer Trade-In items from one store to another store within few clicks.
– Reporting: View your purchases and sales of trade-in items from RepairDesk's Trade-In Report. The report is smart enough to provide you a complete history of how much did it cost to purchase the device and for what amount it was sold.
You can learn more about all of these changes on the Guide.
If you have tried RepairDesk before, and it didn't work out for you; it's almost a different product now. Sign up for a free 14 day trial now or email us to activate your trial.
We would love to hear your feedback about our recent update. If you have any questions or issues, feel free to contact us because – your opinion matters to us.