Kevin Yuen started a mobile phone company in Fiji with the name Valuefone back in 2000. Today, his mobile sale and service business has grown to 14 stores with a team of 80 people, taking the two biggest Fiji Islands by storm. 
Valuefone Operations Director, Ravikash Deo, has been running all 14 stores in Fiji since Kevin is staying in Australia. We recently had a chat with Ravi to learn his magic of managing everything at Valuefone (Fiji) Ltd. Are you ready to find out? Let's go!
Valuefone Fiji at a glance
Valuefone specializes in sales and service of mobile phones and accessories of all brands. The company has also partnered with Vodafone. They sell as well as repair Vodafone devices and products as their authorized dealers. Moreover, Valuefone Pvt. Ltd. is Fiji's most trusted service provider for home and office security installations.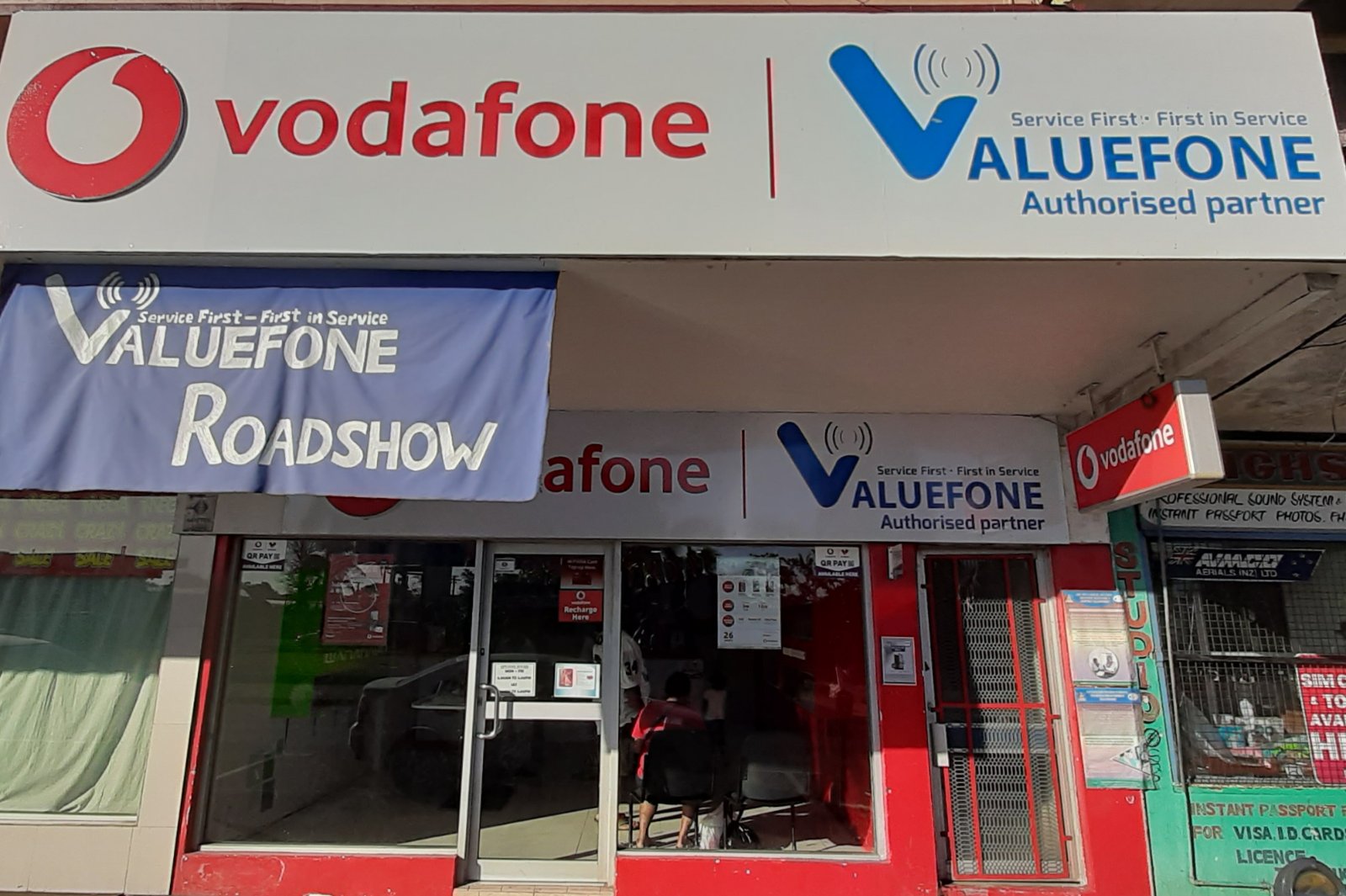 During the span of 20 years, Kevin has expanded his business to great lengths. Valuefone has triumphed on the first biggest Fiji island Viti Levu with 13 store locations and is now targeting the second biggest island Vanua Levu with its 14th store already there, and a 15th one on its way. How's that for big fat success?
Valuefone's challenges with their old POS software
Kevin naturally felt the need of an automation software for managing his substantial business. So he had a talk about it with his former manager who invested in a local project called 'e-business.' And that's who Valuefone committed itself to for its operations – a local POS software.
But soon, team Valuefone started to realize their challenges with e-business. The undercooked software gave them no control over anything – their sales, products, prices – whatsoever. "With e-business, we had no control over our POS system," said Ravi. "If we needed to change anything, say the price of a product, we'd have to send an email to their head office and then wait for them to make even the simplest changes for days."
"Since Valuefone is partnered with Vodafone, we often need to run their promotions within hours, which was not at all possible with e-business. So we mostly used to end up doing everything with the old-school ways of pen and paper, which was a big hassle. Such daunting situations were proof that there was no point of having a zero-control POS system."
Valuefone stayed in this compromised deal with their local repair shop software for some years as long as their former manager was there. As soon as the guy left Valuefone, the company ditched e-business, now fresh on the search for a reliable solution for their management hassles. 
RepairDesk's all-in-one solution
Kevin went online to look for a smart all-in-one POS solution for Valuefone and RepairDesk came to his rescue, just like it did for Tony's repair business Avtek Mobile and Denis's First Response Phone Repair. 
"Kevin was searching online for a better POS system where he got in touch with RepairDesk CEO, Usman, who shared the details about their software service and got us in contact with their support team. We set up our inhouse team to get familiar with the software and discuss our teething issues with the support guys. It was all worth it!"
RepairDesk has taken all their business management pains away by putting Valuefone in the driver's seat of their cell phone repair shop software. They are no longer at the mercy of the software head office and can do anything and everything on their own. From instantly changing an item's price to adding a bunch of new items with just a few clicks, Team Valuefone is having a blast with RepairDesk.
"Our first experience with RepairDesk was extremely user friendly. 90% of the features are controlled by us, which was everything for us."
Our cell phone repair shop management software has also hammered another nail in Valuefone's day-to-day operations – the stock takings. With its inventory management feature, RepairDesk is doing flawless physical inventory counts, keeping a strict eye on their stocks.
"Stock-take was another major issue for us. We sell a lot of devices on a daily basis, so we need our POS software to keep a clean record of all that's sold, plus resting devices. But our previous software was failing to do so, whereas RepairDesk is a big success on that."
The reporting feature of our repair POS software is a great seller and Ravi loves using it to manage the sales of 14 Valufone stores. Pulling out daily, weekly, and monthly item-wise and customer-wise sales reports of all stores, CHECK!

Valuefone's success beyond boundaries
Valuefone Fiji sells and repairs Vodafone devices at their 14 established stores and are now going online with a 15th one. They have already set up their new online store with RepairDesk, and Ravi and the team couldn't be happier with the way it's coming up. 
Kevin has earned this success with the help of his amazing team – which, by the way, has grown to 80 people. And now that they have the best repair POS system, sky's the limit for Valufone. 
"The most amazing thing about RepairDesk is their support team. Of course, there are ups and downs with every piece of technology. But the way that these guys are there for us at all times makes such software glitches normal."
A big shout out to Kevin, Ravi, and Valuefone for winning the waters of Fiji and for letting RepairDesk be a part of their success story. If you are a cell phone and computer repair shop just starting out and want to make it as big as Valuefone, try RepairDesk and start your journey today. Time is ticking my friend, do it now!