From being a part of different retail stores to running his own successful cellphone repair shop, Anthony Alfieri has come a long way. Now, his AVTEK Mobile repair store in Quebec, Canada is 8 years old and our repair shop software has always been there for him.
" One day from working in retail stores to saying, you know what let me just jump in and see what happens, I started my own cellphone repair store."
Avtek Mobile
Our friend Tony has always had a passion for technology. His years of experience in different retail businesses gave him a knack for starting Avtek Mobile Canada. An independent cell phone and computer repair store standing strong and serving the people of Quebec.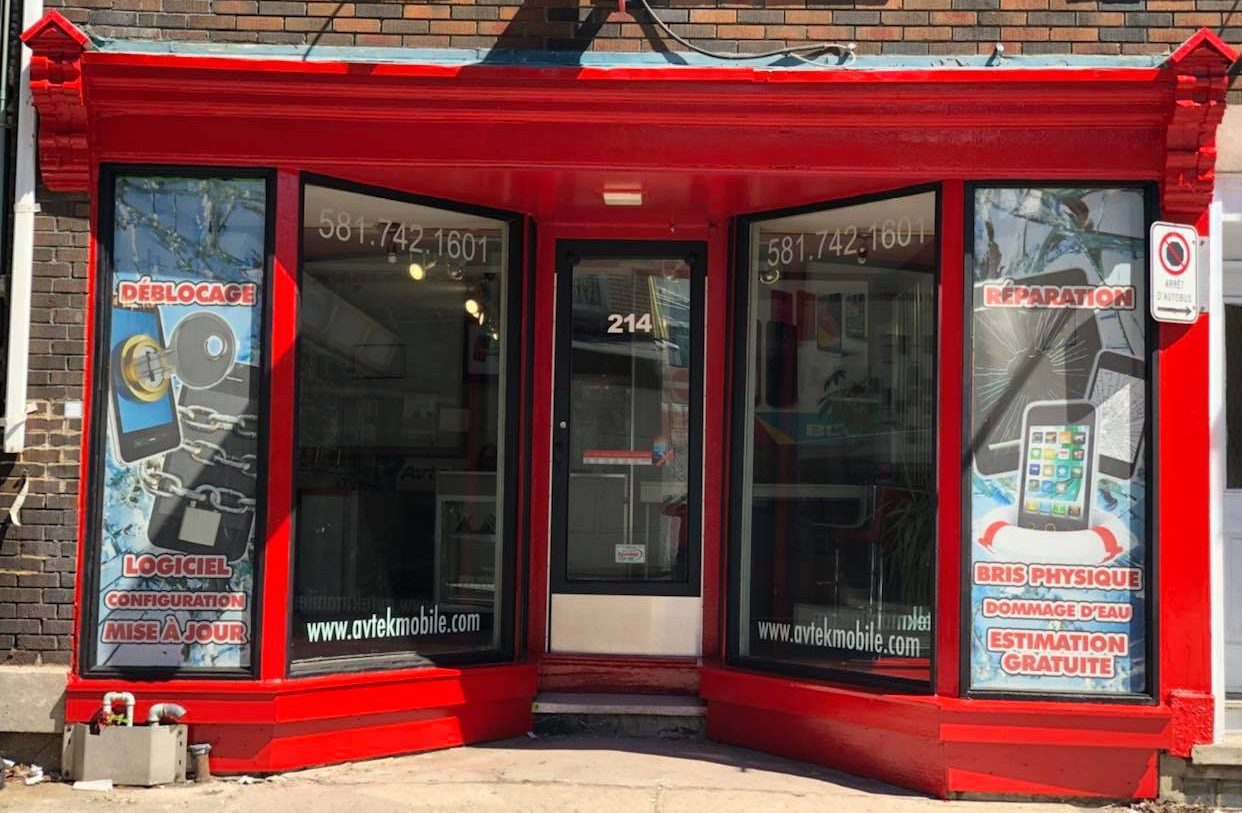 His prior experience in the retail industry gave Tony the idea of trying a repair shop software to manage his store. Keeping in mind his needs on a day-to-day basis and the intricacies involved, Tony began his hunt for the best POS software for Avtek Mobile.
Shopping for a Repair Shop Software
Like any other repair shop software hunter, Tony went online and tried out different available options. Having been in the industry for some years at that point, Tony had a fair idea of what he was looking for. Lucky for us, RepairDesk was the only one that fitted in the shoes of his dream repair POS system.
" I tried a bunch of POS systems like Moneris, LightSpeed, and RepairShopr. But none was giving me exactly what I wanted. Then I came across RepairDesk and I found it really cool."
Tony immediately fell in love with our repair shop software. It was everything he was looking for. It looked and did exactly what he wanted and that too in the easiest way possible.
The Roller Coaster Ride with RepairDesk
Tony was loving our repair shop management software, since it gave him most everything that he was looking for. However, back then, RepairDesk was not as robust as it is now. The software was under construction, and it needed some time and development to get into its best shape. Unfortunately, that drew Tony apart from us and he left RepairDesk. "I was facing some problems with reporting and printing. Unfortunately, at that time, I did not have the time nor the manpower to figure it all out. So I had to let go of RepairDesk."
After that, Tony went back to managing his cellphone repair shop on his own without any POS system in place. It was tough and Tony missed his old friend RepairDesk; it was the best repair shop software that aligned with all his wishes. A few months flew by, and Tony kept on working without a proper POS system, but now the minor annoyances of everyday work had turned into debilitating problems for him. Remembering how simple things were when he had a proper system, Tony decided to take a chance and give RepairDesk another chance. Fortunately for Tony (and us), it turned out to be the best decision for his business.
RepairDesk took a massive turn within just a couple of months by not only getting over all of its under-cooked elements, but also adding some amazing features. And that really won Tony over, once again. "I absolutely loved the progress that RepairDesk made in such a short amount of time. When I came back, a bunch of stuff that I had a hard time with before was like GONE!"
Tony's favorite things about RepairDesk
Tony's absolute favorite thing about RepairDesk is that it's super user friendly. One look at the POS system's screen and you know exactly what's going on and what to do.
" RepairDesk is so simple to use. Not only for me, but also for my employees, who are French and are still able to understand everything. It saved me a whole lot of time in training them and I find that really amazing."
Tony always wanted gift cards and a loyalty program for his repair store because he is a man of taste. And RepairDesk continued to make his wishes come true. Avtek Mobile is on our RepairDesk Enterprise Plan and takes the most advantage of its Gift Cards and Loyalty Program features.
Another cool feature that our guy Tony loves about our repair shop software – and this he has in common with our customer Bryan from iStation – is the Ticket Counter Display. It helps him in staying on top of his repair schedule, as well as dealing with new sales. "We have one ticket counter display in the back of our store for employees to keep a check on their repair jobs and we have another installed at the front for our customers with some store advertisements."
Tony also finds RepairDesk Payments amazing and wishes to have it in Canada. Right now, this integration is only available for our US customers, though we would love to bring many people like Tony into the fold in Canada as well. So let's see what we can do about this wish. Fingers crossed!
A very happy ending..
Our friend Tony took a leap of faith and started his cellphone repair shop Avtek Mobile, for which he needed a POS system. So he transitioned between different software and, in the process, found our repair shop management software and fell in love with it. There was a rough patch, but in the end, Tony came back to us, and the timing and chemistry couldn't have been better! Since then, Avtek Mobile and RepairDesk have had a great partnership going on, one that we are very happy about.
" I absolutely LOVE RepairDesk and everything about it, the software service and the team behind it. I have found 'The One' for my repair store and I am not going anywhere."
We at RepairDesk also love Avtek Mobile and all our customers. Our cellphone and computer repair shop software is all about helping our customers run successful repair businesses by making their workflow streamlined and well-managed. Whether you're already running multiple store locations or are just starting out, we can help you just like our friend Tony from Avtek Mobile Canada.
Sign Up for a 14-day FREE Trial