Running a Jewelry repair business is unlike any other repair business. Not only is jewelry one of the most expensive personal items, but it also has a lot of emotional value attached to it. Therefore when someone gives you a family heirloom or memorabilia to repair, they have put their utmost trust in you. To uphold that trust, and provide an immaculate repair service should be the first order of business always.
Manually managing hundreds of orders, thousands of dollars worth of inventory, invoicing and billing, and customer notifications and relationship building a big speed bump on your road toward growth. Operating with maximum efficiency in this niche market requires expert workmanship. Along with that, technology automation that can help you seamlessly align all moving parts of the business including taking repair orders, tracking job status, aligning resources, managing repair parts and accessories, invoicing, and end-to-end workflow management.
Clearly, your best bet is to invest in a jewelry repair shop POS software – a cloud-based repair shop management system to suit your workflow and business needs.
However, with so many options in the market choosing one that's best for your business needs to be done smartly. You can easily get your hands on generalized, one-for-all POS software that may handle your payments better than a manual cash register, but it would not be any more useful if you really want to save time, and perhaps become multistore.
This article covers some of the popular options available in the market, along with the features that make them great, and sometimes not so great.
But first, let's dig deeper to find the purpose of having a POS system at your custom jewelry manufacturer and jewelry repair shop.
Why You Need a POS System in Your Jewelry Repair Shop
A point of sale (POS) system is primarily designed to facilitate customer check-in and check-out, simplify invoicing and improve the payments experience. However, when it comes to jewelry repair businesses, you need a few specialized features that improve every operation from the time you take an order up to its delivery. A jewelry repair business also needs to be able to handle repair work orders, buybacks, accessories retail, and sometimes online sales. For that, you definitely need a fully integrated, feature-rich, and flexible central shop management system that gives you super-fast processing and real-time synchronized data.
Repair shop POS software rid you of manual operations and replaces them with automated tracking and management. For instance, you get to track repair status and send SMS and email notifications, get payments quicker, all while offering a better customer experience. Today's customers do not accept the slightest of delays, so you shouldn't either. Get started with a POS and work order management system.
Let's find out the best jewelry repair shop management software for your business
1. You could opt for Lightspeed Retail
When it comes to simplifying time-consuming and repetitive tasks, Lightspeed POS is one of the big names that come to mind. This comprehensive solution offers ticketing, invoicing, reporting, customer data management, and employee management as standard. It allows jewelry businesses to add important dates, brand preferences, and sizes to customer profiles, which helps find relevant products.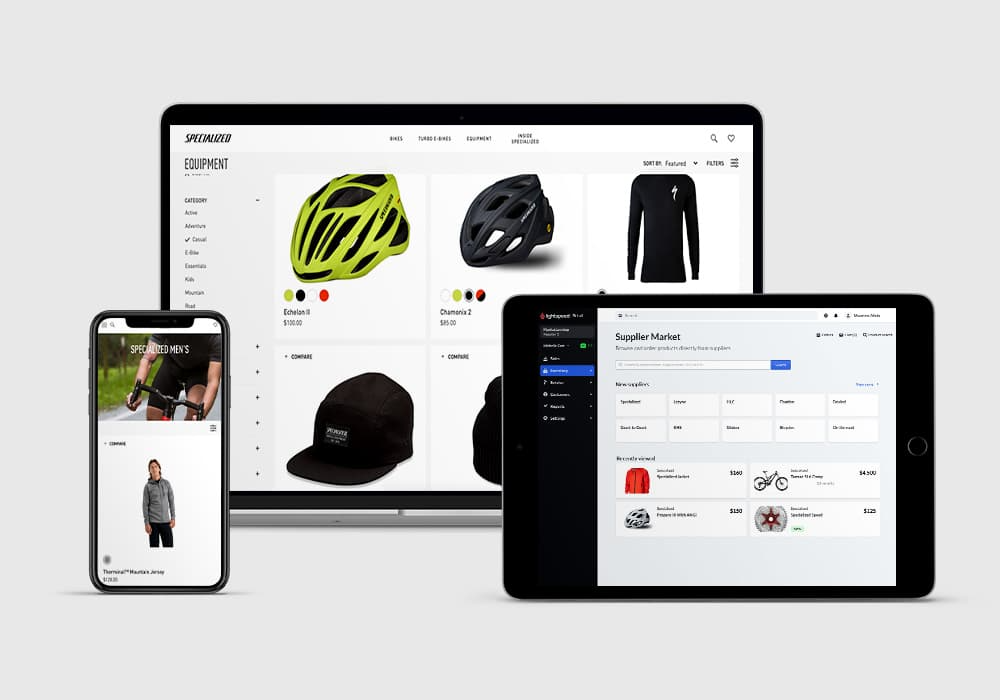 Lightspeed Retail integrates with e-Commerce platforms and accounting software to improve your jewelry repair business processes. It allows you to add images of jewelry to show on tablet screens and you can set custom tags and categories for easier search.
However, it has a very clunky inventory management system that greatly limits its efficiency especially if the inventory is worth thousands of dollars. It is also one of the pricier solutions in the market and offers a very limited feature in the starter plans. Opt for Lightspeed if you're looking for a very basic POS system.
2. You could choose Square POS
If you're looking for a bit of customization, Square POS is a decent solution for you. The system is designed to help you run your entire business from a POS. Its greatest strength is its own payment system with very competitive rates along. It also supports a variety of other payment options including credit cards, debit cards, mobile payments, and even contactless payments like Apple Pay and Google Pay.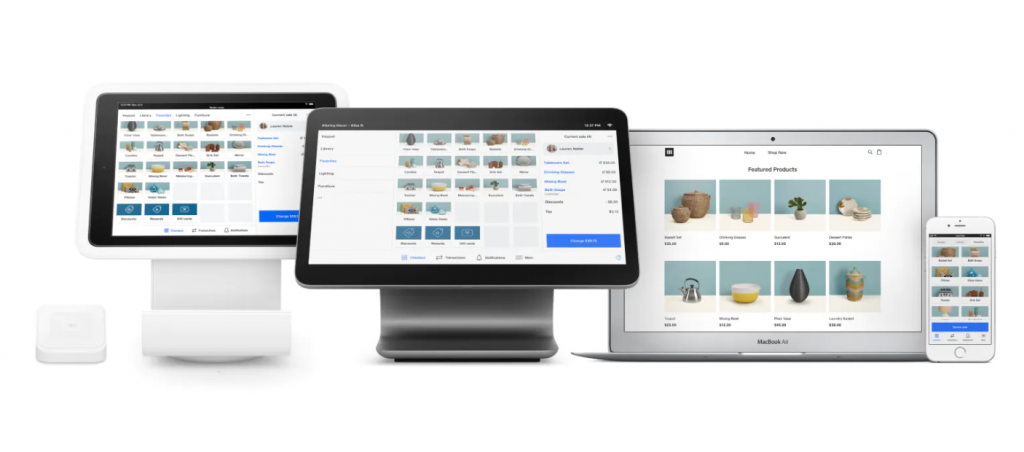 Although some users find Square POS to be a little confusing at first, you can learn to use it. It can provide you valuable insights through business reporting for your business operations. However, the learning process may be a struggle. Their customer support level of service may vary depending on your location and the specific plan you choose.
Lastly, if your shop requires extensive inventory tracking, you may find Square's customization and inventory management capabilities somewhat limited. Choose Square if a simple POS and a solid Payment Processing system is what you're looking for.
3. You could try out Orderry
Another software-as-a-service (SaaS) product for jewelry repair shop management, Orderry is a POS system fine-tuned for the special jewelry pieces your customers are going to bring in. Orderry allows you to create customizable workflows that align with your specific jewelry repair processes. You can store customer data in a consolidated database which is built into the POS system. It also streamlines jewelry repair operations by increasing your inventory performance through assortment analysis.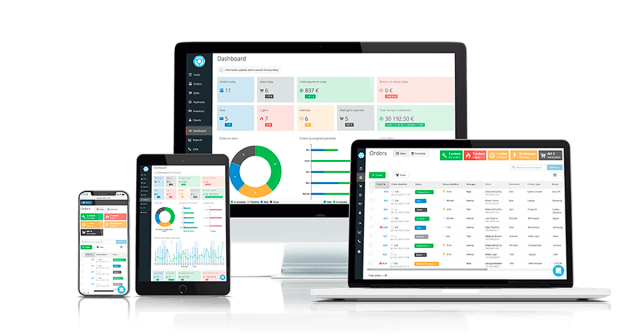 It has a very impressive reporting module that lets you can analyze sales performance, inventory levels, and more. These insights can help you make data-driven decisions, identify areas for improvement, and drive business growth.
However, Orderry is one of the more expensive solutions in the market. With its limited features and partial integration with Woocommerce, it does limit the scalability of businesses. Learning to use Orderry requires professional onboarding, but considering the size of the business, personalized experiences are rare. Try out Orderry's trial to see if it fits your repair business.
4. RepairDesk, is the one you need!
Since all repair shops are unique and every business has its own way of operating, customizability is a must-have feature. RepairDesk is modern repair shop management solution designed to address the specific needs of customized jewelry manufacturing and jewelry repair businesses.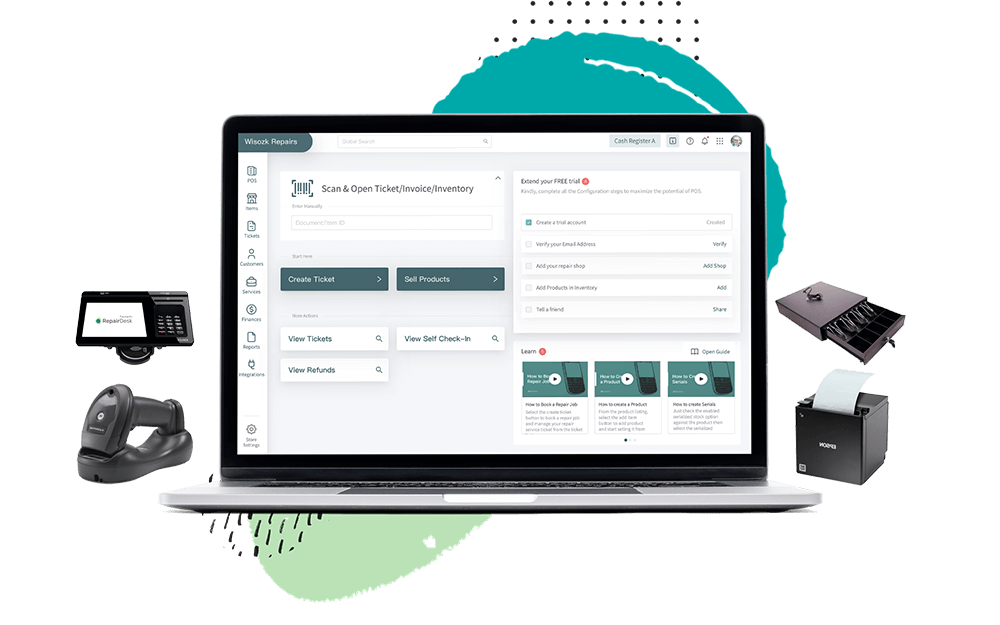 RepairDesk offers a range of features tailored to meet the unique needs of such businesses. This includes repair tracking, inventory management, customer management, invoicing, appointment scheduling and employees management. These features can help streamline your operations and improve overall efficiency. Given that security is a primary concern for jewelry repair businesses and their customers, RepairDesk's cloud-based POS is compliant with data protection regulations such as the GDPR.
If you are an enterprise-level jewelry repair business, you must be getting a lot of mail-in repair orders. RepairDesk makes the mail-in repair process easier and secure so you can serve your customers from all over.
Some of the standout features of RepairDesk include:
POS and Customer Facing Display
RepairDesk is a smart POS software that is fast, efficient, reliable, and tailor-made for your workflow. Reduce employee error and counter lines by collecting essential customer data through self-check-in. Use Customer Facing Display for customer convenience. Process customers faster. Save time. Save money.
Repair and Service Tracking
With RepairDesk, you can easily track the progress of repair jobs and manage repair queues effectively. The software allows you to assign tasks, set repair statuses, and track repair history for each item. You can take pictures of the jewelry pieces and set up a pre and post condition check-list. This level of transparency and organization helps ensure a smooth workflow. This also enables you to provide accurate updates to your customers.
Billing and Invoicing
Turn estimates into invoices with the click of a button and secure all payments by getting a digital signature on your store's terms & conditions. Automate billing and create multiple invoices in one go with just one software. Save time and automate repeat payments by using Recurring Billing.
Inventory Managment
The inventory management capabilities of RepairDesk allow you to track jewelry repair parts, materials, and supplies. You can manage stock levels, receive alerts for low inventory, and even set reordering thresholds. This ensures you have the necessary components on hand to complete repair jobs promptly. RepairDesk can help set up your inventory. We assist in inport tasks from Lightspeed and simple excel sheets.
Powerful Integrations
RepairDesk has a number of powerful integrations and widgets that can help you run your business effectively. Some of the most commonly used ones for jewelry repair businesses include woocommerce, shopify, QuickBooks, Xero, ShipStation, Zapier, Square, PayPal, RD Payments and many more.
24/6 Customer Support
RepairDesk is know for its world class customer support. From providing assistance in the initial setup and onboarding to resolving software glitches, the customer support and success team really sets RepairDesk apart. You get support 24 hours a day for 6 days a week. Through email, WhatsApp and Livechat, you can get an industry-leading response time of less than 30 seconds from the RepairDesk team.
Leaving No Gem-Stone Unturned
Whether you're a single store, a multi-store or a enterprise, franchise or mail-in repair depot, RepairDesk's automated business management system makes it possible for all your employees to view consistent information that is updated in real-time.
RepairDesk keeps evolving and adding new and improved features to its arsenal. It is designed and built upon the business concerns of repair businesses like yours. Because at RepairDesk, it's all about you!