Do you want to speed up the repair booking process? Are you tired of entering customer details or getting it corrected? Let's have your customers do it instead! With our Self Check-In widget, now you can easily set up an iPad or laptop as a self-check-in station. We call it the" digital equivalent of the paper sign-in sheet".
Cell phone and computer repair shops need to reap the advantages of automated self check-ins. Your customers can use it as a quick and reliable alternative to queuing up and your staff can focus more on finishing important tasks and put their valuable time in urgent duties.
Benefits of Self Check-in Widget:
Self check-in widget allow you to streamline the repair booking process by enabling customers to record their arrival when convenient. You can minimize the queues by fast-tracking and shortening the process.
Enhanced customer service is all what we and you aim for. Your staff can concentrate more on technical and important repair jobs and less on managing customer arrivals.
We have developed this widget to improve performance, process speed and customer satisfaction. You can provide positive experience, gain customer loyalty and ultimately increase your revenue.
When you enable the widget, it will appear as following: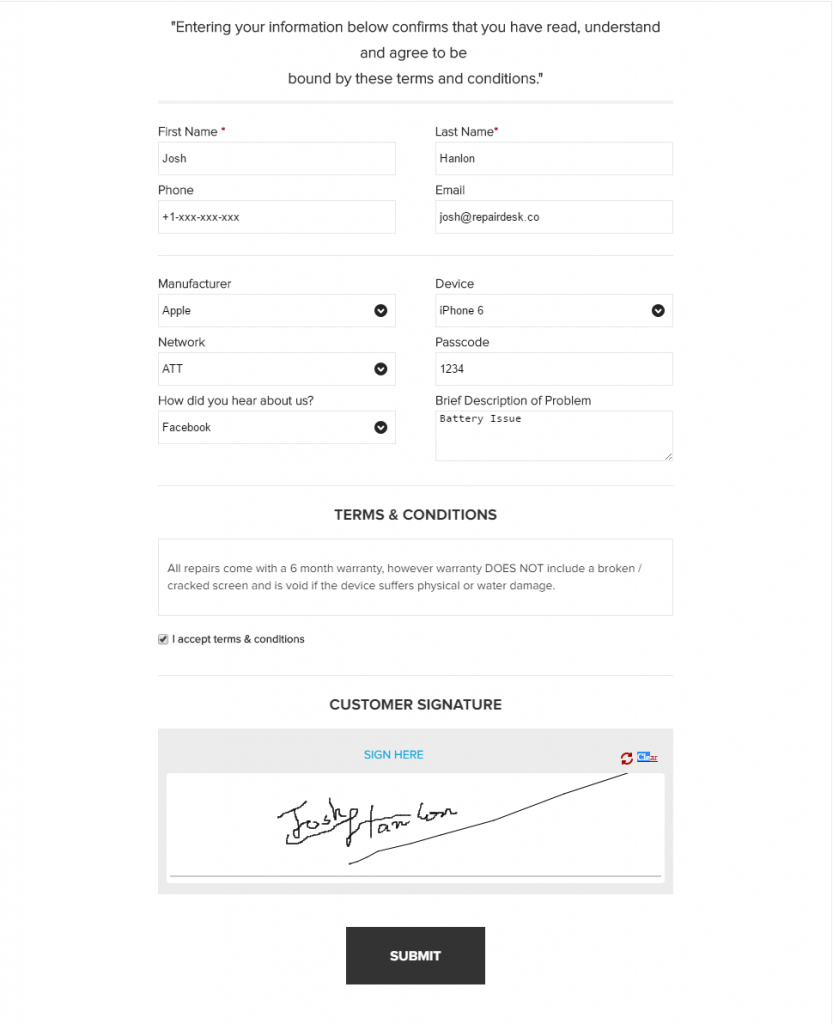 Then the technician can process this inquiry in POS and print a ticket receipt.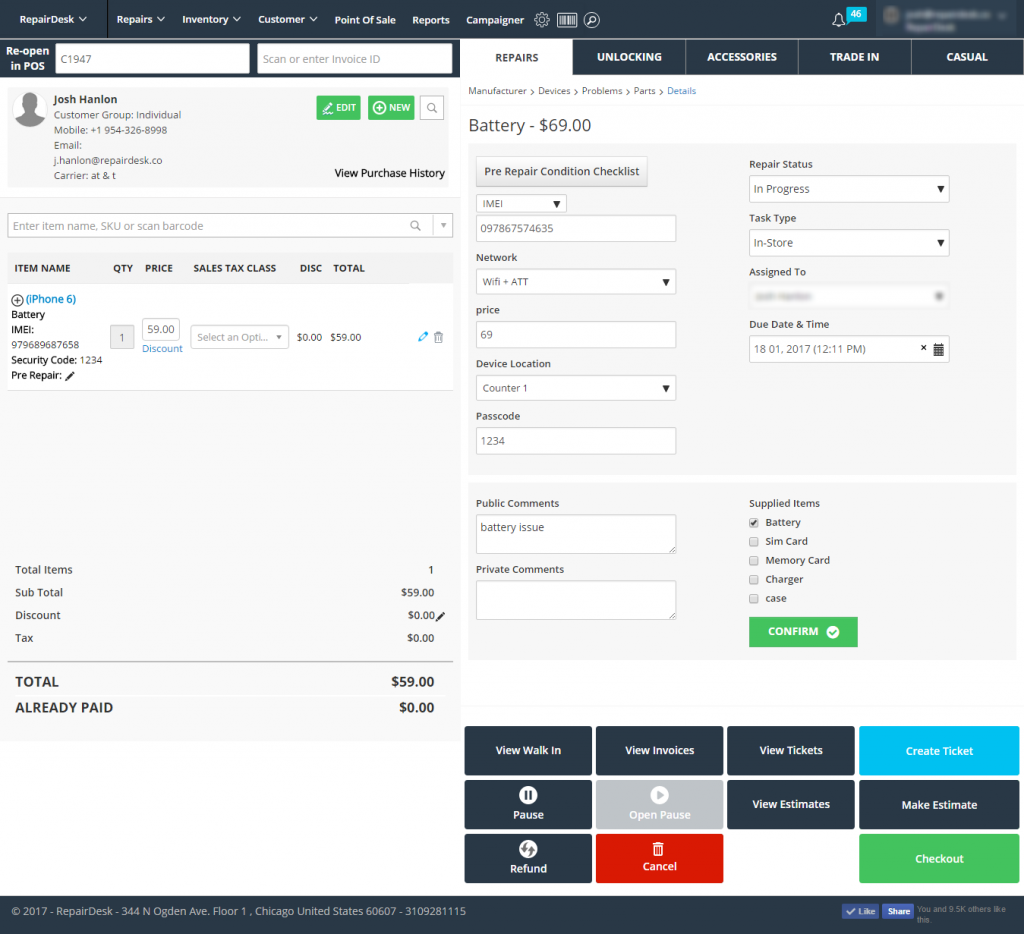 In order to know how you can enable Self Check-in widget in RepairDesk, please head over to our knowledgebase article.
If you haven't signed up yet, register at and get 14 day free trial!