To keep our customers informed about all the updates, we're presenting another round of our web release notes that includes a new addition to our integrations family, some important improvements and bug-fixes.
New Features:
Paymentsense Integration
We are rolling out our brand-new integration with Paymentsense for the UK and Ireland customers. Together we provide a complete POS system and integrated card payment solution that'll make retail transactions easier and faster at your repair store.
To learn more about how this integration works, please refer to our knowledge-based article on how to set up Paymentsense integration.
Improvements:
Physical Location Tag
We have introduced a new tag/macro named as 'physical_location' for the inventory and ticket labels, that'll allow you to display the actual location of the device stored at your repair shop.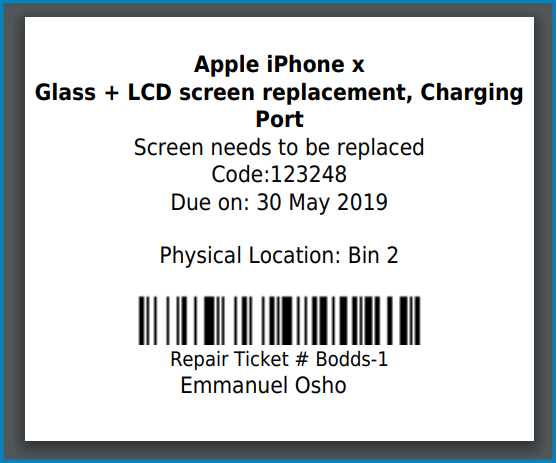 Triggers for Transaction ID
We have added new triggers against the transaction ID to be displayed on the receipt, thermal receipt and service receipt. If these triggers are enabled for any receipt, the payment transaction ID will also be shown on the selected receipt.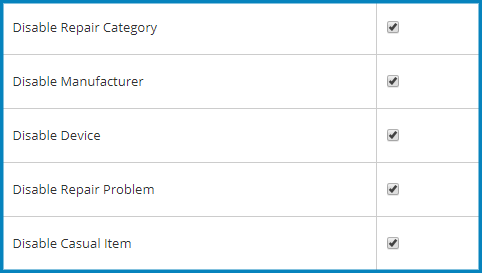 Disable POS Categories
To provide you more control over your store settings, we have added multiple triggers against 'Employees Roles & Permissions'. These triggers are placed against Repair Category, Manufacturer, Device, Repair Problem and Casual Items. Admin can disable these categories for any employee role, anytime by enabling the respective triggers.
Ticket Listing Page
We have added some new filters in the tickets listing page and enhanced filter designs to add a cherry to your cake. To view tickets based on the current date or due date, you'll have to select the required option from the store settings.
Bug-Fixes:
In this release, we have removed more than 40+ bugs including design problems and some functionality issues. Let's have a look;
A problem stated about the wrong dual tax on the ticket labels has been fixed.
With this bug fix, you'll now see the highlighted rows in the ticket listing page for those repair tickets whose due date has been passed.
Date filters in the 'Multi-Store' report are now working perfectly fine.
We have resolved a mini issue in the Quickbooks integration.
Some payment methods were not displaying on the mini receipt generated by 'Location Daily Sales' report. However, this issue has been fixed.
Enjoy using the world's 1st iPad POS solution for Cell Phone Repair Business.
RepairDesk makes your life easier by helping you manage your work effortlessly and with just a few clicks. We have everything – from creating repair tickets to inventory management and more. Get a FREE trial of our all-in-one POS software for your Cellphone and computer repair store and see it for yourself!
Sign Up for a 14-day FREE Trial!