We're stepping into June with some pretty exciting updates in our iPad POS Register app! Here's what's new for you in the v3.8:
Improvements:
Hide Closed & Canceled Tickets Trigger
We have added a trigger to hide the closed and canceled tickets from the 'View Tickets' screen on the iPad POS Register app. Now if the trigger is ON from your web account, the user will not be able to see any closed or canceled tickets on ticket listing view on iPad, but he will be able to search the ticket through ticket ID from the search bar.
Terms & Conditions Display
With this improvement, you'll see the 'Terms & Conditions' printed on invoice receipt, in case of repairs. Note: These are the terms and conditions that you set from your web account.
Default Physical Location Trigger
We have added a trigger to hide the default physical location of a device. If the trigger is set to OFF, only then he can view both default and custom physical locations while creating a repair ticket. To enable/disable this trigger, go to 'Module Configuration > Manage Physical Locations'.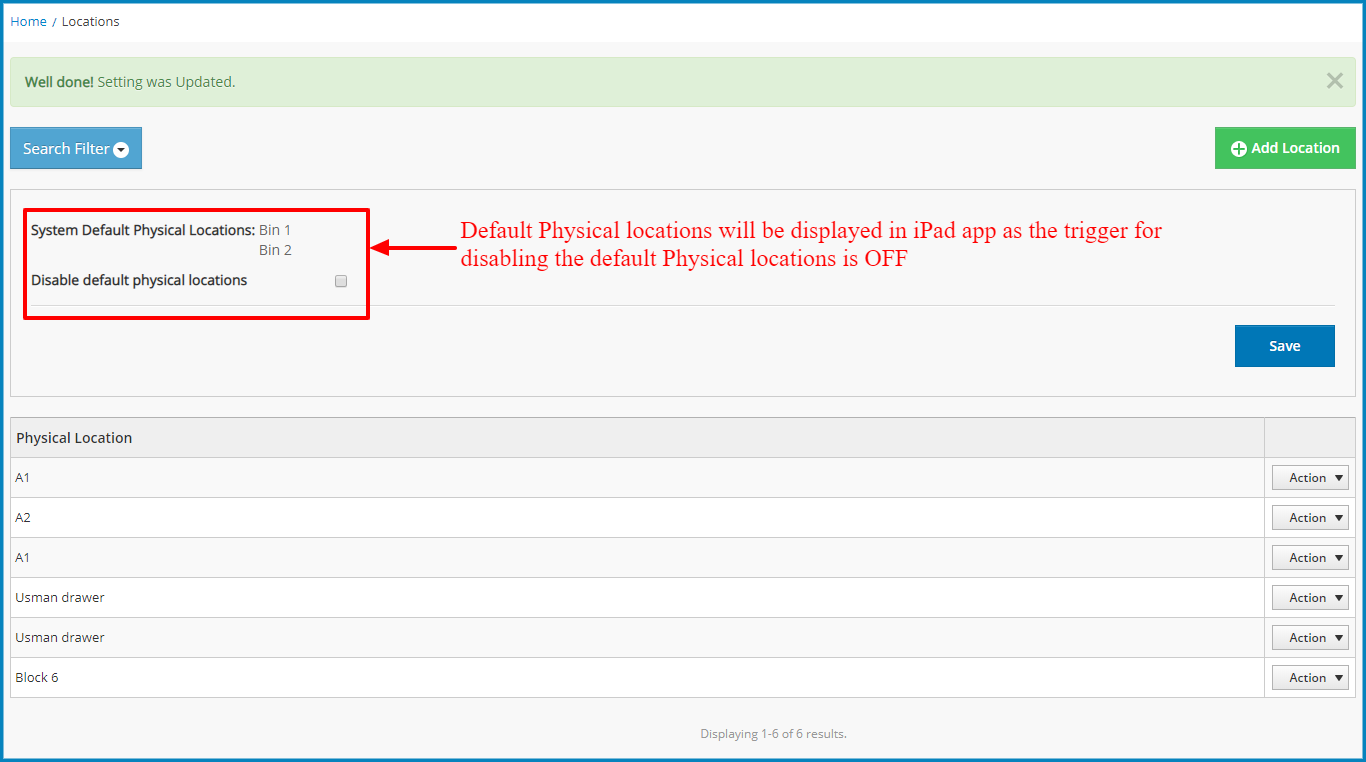 Bug-Fixes:
An issue was reported regarding a specific country code. This issue has been fixed on the iPad app as well as on the web app.
That's all for now, stay tuned for more updates and interesting improvements lined up for you in the coming future! Enjoy using the world's 1st iPad POS solution for cell phone repair business.
RepairDesk makes your life easier by helping you manage your work effortlessly and with just a few clicks. We have everything – from creating repair tickets to inventory management and more. Get a FREE trial of our all-in-one POS software for your cellphone repair store and see it for yourself!