The RepairDesk iPad POS Register app has now been updated to version 4.7.2. This new update brings improvements to several features that were initially added to our web platform. With this new release, we've made our iPad app even more stable and easy to use, so you can process your customers quickly and efficiently during checkout.
Improvements
Option to Enable/Disable All Pre/Post Repair Conditions
We have made an improvement when selecting pre- and post-repair conditions. Previously, if you wanted to enable/disable all conditions, you would have to do it manually one by one. Now you can enable/disable all pre- and post-repair conditions at once by tapping one button.
Default Ticket Status
In one of our previous web releases, we made an improvement where users could set any ticket status as default. This has now been implemented on the iPad app as well. Any status which is marked as default from the web will be marked as default on the iPad as well.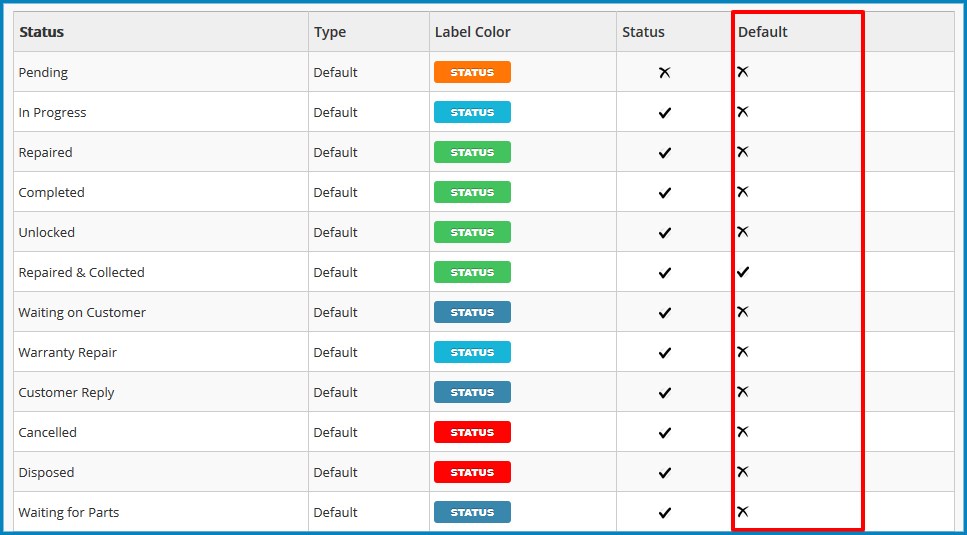 Default Repair Time
On our web app, users have an option to set default repair time, so that when a repair ticket is created, its status is marked according to the default set status. This improvement has now been implemented on the iPad as well, and repair tickets will have the same default status as set on the web.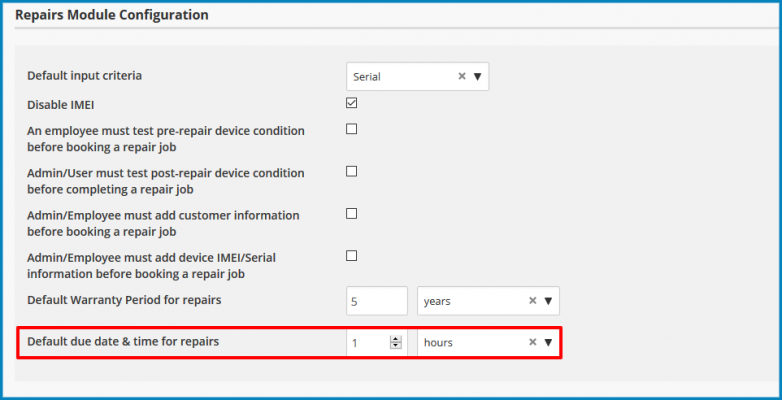 Add Inventory Using Barcode Scanner
In order to make it easier to add inventory to the cart using a barcode scanner, we have improved the process. Now you can simply tap on the search field, scan any item through the barcode to add it to the cart automatically.
Select IMEI or Serial Field to Display by Default
As an enhancement to the repair booking process, we have added the option to select either IMEI or Serials Field to display by default while creating a repair ticket from the POS. These settings can be changed from the web, however, they will also work on the iPad app.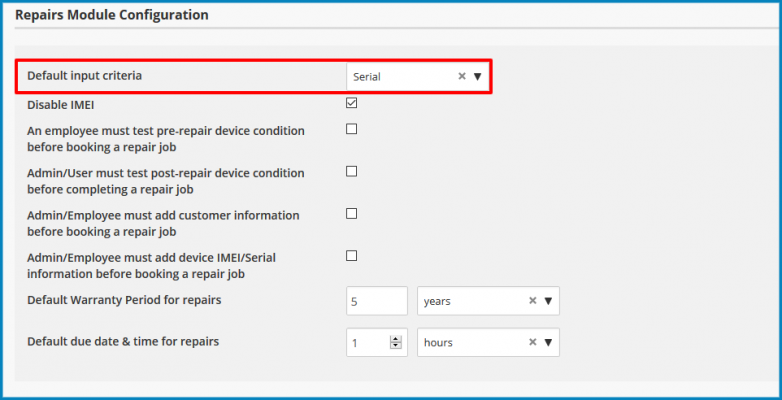 That's it for this week's round-up. Enjoy using the world's 1st iPad POS solution for cell phone repair business.
RepairDesk makes your life easier by helping you manage your work effortlessly and with just a few clicks. We have everything – from creating repair tickets to inventory management and more. Get a FREE trial of our computer repair shop POS software for your cellphone repair shop and see it for yourself!