Creating a repair ticket involves so many steps. The whole process can be daunting for the person who is booking a repair ticket for a customer. Yes, you can do the complete job by simply clicking on different displays. But even switching between multiple screens can get a little tiring.
Oh! So Many Steps
Let's break the whole process down:
First, you add customer information.
Then you fill in all the repair details for customer's device.
Next, you need to assign the repair job to an employee.
The repair service may need one or more parts of the inventory. So you put in all the information about that repair part.
If the customer wants to buy any other inventory item (accessory or spare part) along with the repair service, you include that as well.
Then you take customer signatures.
You will either save the ticket and print it or make its direct invoice.
Share ticket with the customer via email.
Yes! Only One Screen
Well, you can relieve the fatigue by handling the whole process on a single screen. Just go to manage tickets under "repairs" category in the main menu and click on the plus button. You will get a display that allows you to do all the above steps to book a repair ticket.
Add new customer, create repair ticket and print invoice in less than one minute.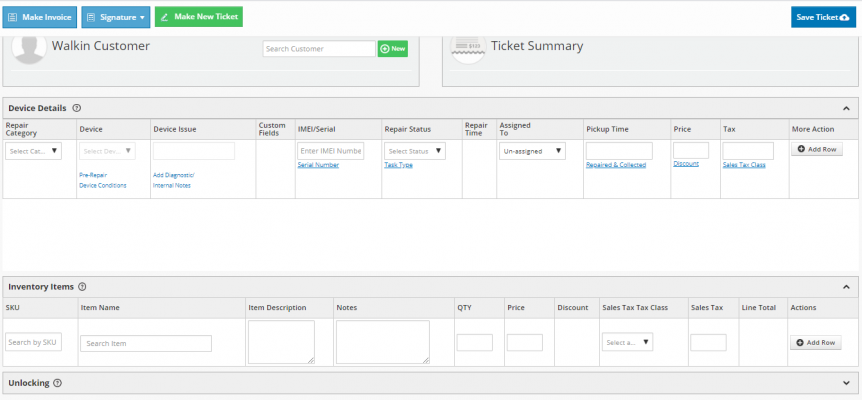 Abracadabra!!
Start from the top, fill all the customer information, and scroll down. Add their device details, select the repair and move downwards. Ask the customer if he wants to buy an item from the store and add it in there. Pick out any repair item for the service. Continue and take customer signatures. Click, click, click, and all done!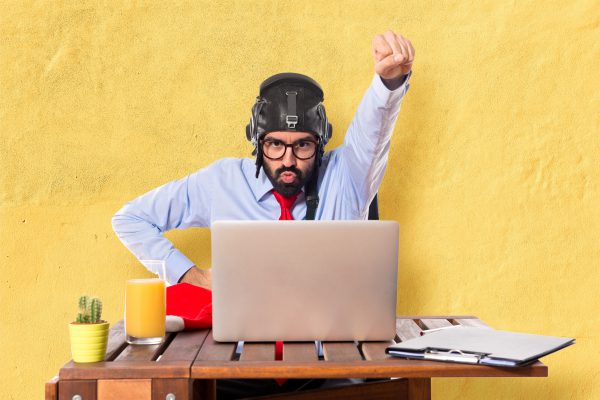 Just like that, your customer's repair ticket is ready. No screen switching, no multiple tabs, effortless, and painless ticketing. Save your time and energy for a good day at work. The easier it is for you to book repair tickets, the nicer you will be to your customers.
Enjoy easy repair ticketing with our repair shop POS software. Happy repairing!