Welcome back once again with the latest announcement of our release update. Team RepairDesk heard your suggestions and the month of August is dedicated to user-suggested improvements. We've revamped our 'Estimates' module and it here's what to expect from your favorite cellphone repair POS software now;
Estimation and Quotes
The module has now more options to meet your needs. Following improvements have been made;
A completely new section is created to show estimates' records and details.
On the estimate listing page, you can view all the previously created estimates with their relevant status.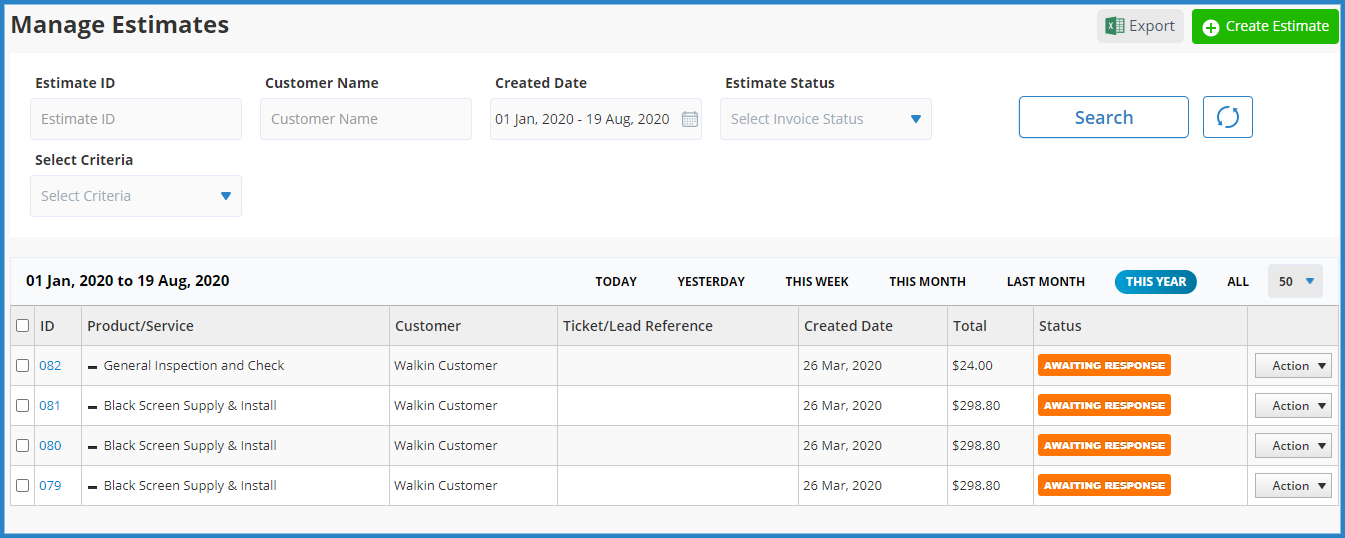 Whenever an estimate is created, the customer will be notified via email.
Customers can either view, approve, or ask for change requests after reviewing the estimate from the customer portal.
On approval, it will ask for the customer signatures and the estimate status will be updated.
On change request, a popup will appear where customers can write their required changes.
Once the estimate is approved, the repair store's employees can create a ticket from those estimates.
Note: A trigger is added in the store settings, that'll allow employees to automatically create a ticket after the estimate is approved. Learn more about the new estimation module by going to our knowledge base article on: How to Create Estimates?
Cash Basis Reporting
For businesses running on a small scale or who want to operate their repair stores on a cash basis accounting method, can now use RepairDesk easily. We have introduced a cash basis accounting model to calculate reports data. All the data and formulas are updated to show accurate results. Although a few reports will be missing in this method. We've also added a new PROFIT & LOSS REPORT with the cash basis method where repair store owners can view all the net sales, COGS, loyalty points, and net profit.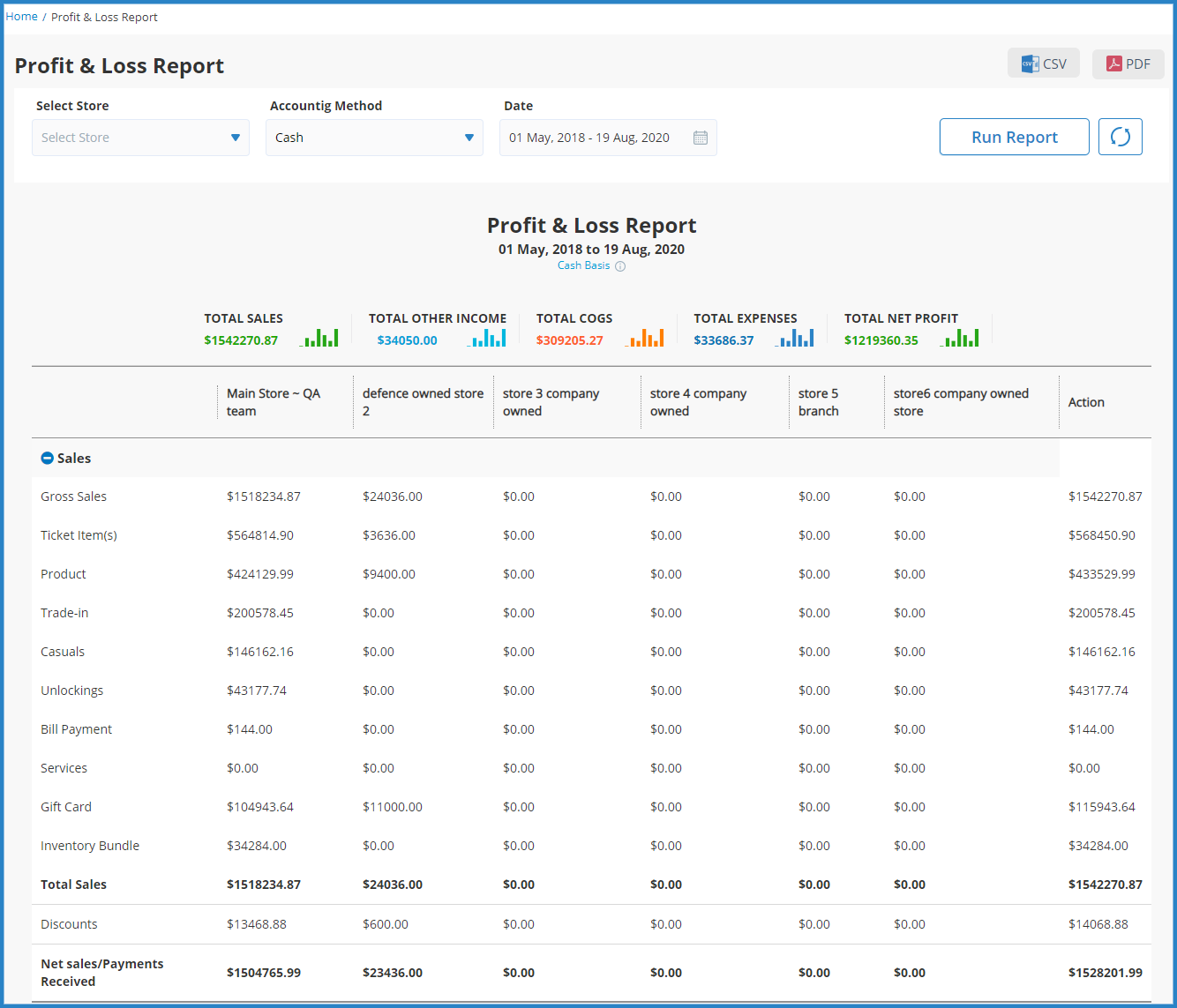 For the Enterprise Version Customers: Turn on the trigger from store settings, if you want to include loyalty and gift cards module in the cash-based accounting,
NOTE: You cannot offer an overall discount when switched to a cash-based model and this report is currently unavailable in the Accrual model of accounting.
Appointment Calendar
When booking any repair job via appointment calendar, no timeslots will be selected by default. Plus, we have added a new 'City' field when capturing customer details in the calendar.
Advanced Search from POS
We have improved the search system from the POS screen. You can now search for tickets and invoices via item ID, serial number, SKU, or phone no., and the suggestion will be populated below.
Other minor improvements include;
With the latest improvement for item type sales, the set amount or percentage of commission will be divided into a repair technician and the one who books a repair ticket.
You'll now experience a new layout in the ticket listing page. View custom field details associated with each ticket.
In the web app, phone numbers added in any format will be stored correctly.
We have added new macros in the emails sent from the Leads section. These macros include store schedule, appointment schedule, appointment time, and date/time.
Our team has worked on the ticket export process. Now all the devices associated with a ticket will be exported correctly.
When closing a ticket, post-repair device condition popup will now appear automatically.
That's all for now! Stay tuned and join RepairDesk for managing your online store sales and building a safe business from home.
Enjoy using the world's 1st iPad POS solution for cell phone repair business.
RepairDesk makes your life easier by helping you manage your work effortlessly and with just a few clicks. We have everything – from creating repair tickets to inventory management and more. Get a FREE trial of our repair shop POS software for your cellphone repair shop and see it for yourself!
Sign Up for a 14-day FREE Trial