We're almost headed towards the last quarter of 2020, and it's been quite a year! Our team's been working on RepairDesk full force, heavily focusing on filling gaps and preparing for prominent features coming out to your favorite repair shop POS system. This month, we've made the RepairDesk web app more flexible for repair merchants of different shapes and sizes. Let's read more about the changes made below.
NEW FEATURES
Bill Payments (Phase-II)
If you are not familiar with our Bill Payments module, let us brief you on it. You can now top-up mobile phones of leading providers with the RepairDesk Bill Payments module. You don't limit your airtime services to only a few carriers. Add as many network carriers as you want and recharge customers of multiple mobile networks in just a few minutes. We've improved our functionality as follows:
We've redesigned our configuration page to make it easier to navigate.

Users can now add a tax class other than the 9-1-1 tax.

You can now import/export the providers' list.

You can now import/export the networks' list.

While adding a new plan, managers can also add employee commissions for specific plans.

The customer's phone numbers

and other details

will now be displayed w

henever you add a plan to sell

.

You can add multiple contact numbers right from the POS screen.

The

selected plan's

quantity can now be edited from the POS.

Repair store owners can add separate terms & conditions for Bill Payments.

A new button is added at checkout titled 'Make Full Payment & Record Transaction.'

The provider's website will now

automatically open, where you can sell the plan instantly from the same screen.
Learn more about the feature here: Processing Bill Payments in RepairDesk.
Special Parts Ordering (Phase-II)
Our latest update allows you to order special inventory items as well. Previously, this feature was available for repairs only, but now you can use it in any scenario. When ordering non-catalog items, you can choose to enter it into the system as a 'special parts' order. Store merchants can now create special orders for either existing inventory items or new ones.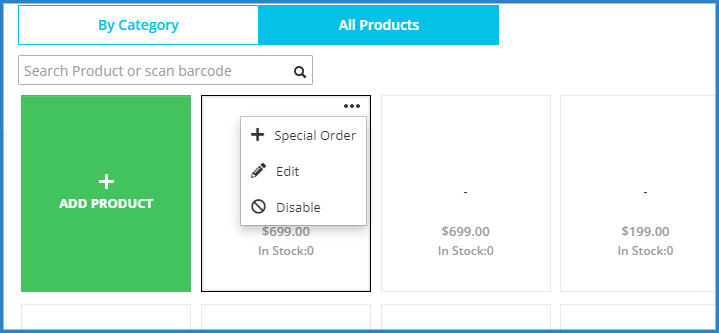 That's all good, but what if the item comes in for a refund, you ask? Don't worry, we've got you covered! The item will be restocked if a customer asks for a refund on an existing non-catalog item, and a new inventory item will be created in case of a newly-created item. The next steps will be according to the current workflow. Until the supplier accepts it, the special parts purchase order can be created and edited. Know more about special parts ordering in our blog on "How to use Special Parts Order for non-catalog items."
Direct Print – Integration
We've got some excellent news for repair merchants. Your days of figuring out complex printer configurations are over. RepairDesk has added Direct Printer Support to configure all printers via a single integration.
Even if you use an EPSON or DYMO printer, you can configure the Direct Printer integration and free yourself from the hassles of downloading multiple drivers on your system. You can use USB connection or IP addresses to connect to your printers and configure them.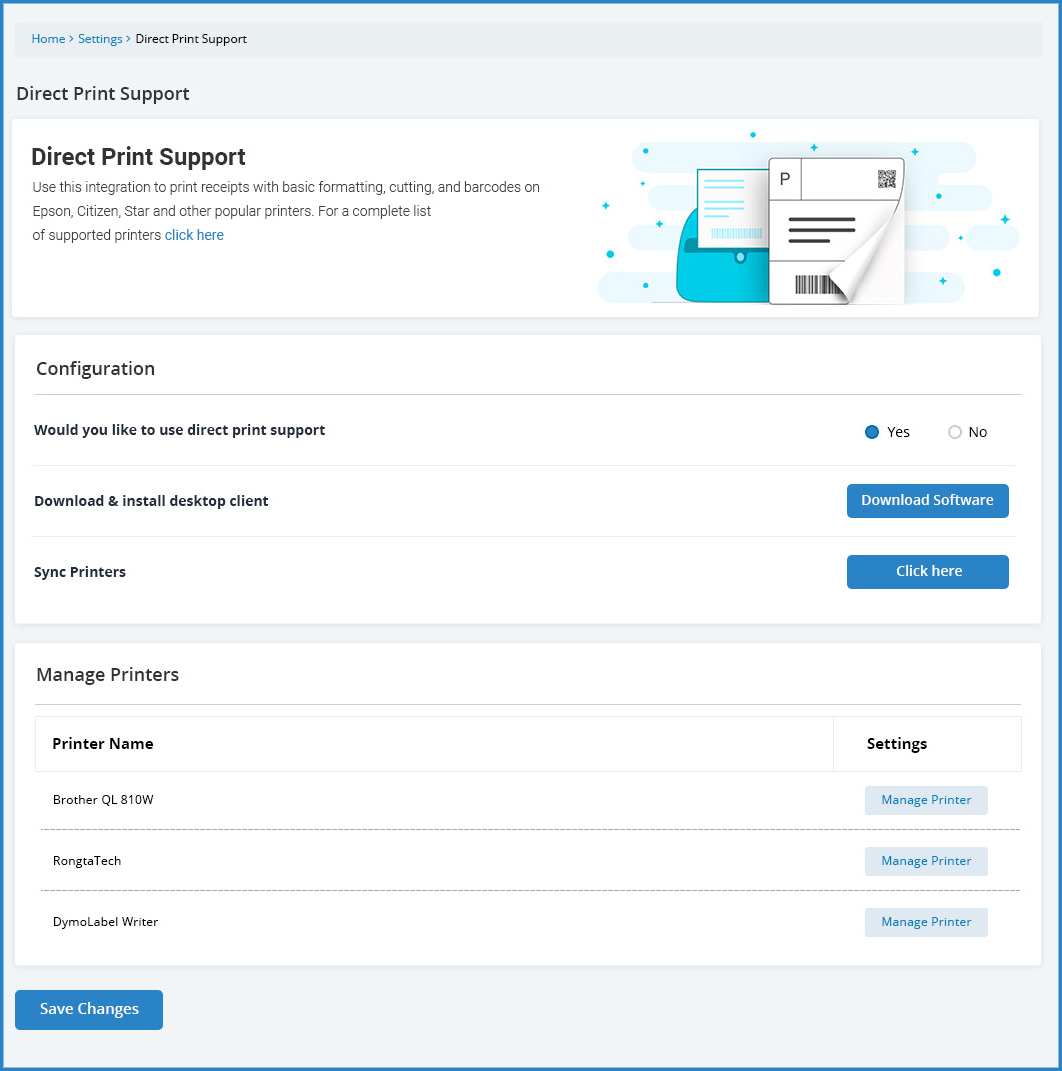 You'll only need to set up the integration once to be able to print tickets and invoices in a single click. Learn more about the integration here: Direct Printer Rongta Integration.
Import/Export in Bulk
Our aim at RepairDesk is to make the web app experience smoother and more comfortable for you. That's why we've added a new improvement in the import and export process. When importing/exporting more than 3,000 records at once, the system will divide the records into chunks. These chunks will continue to be imported/exported in the background. The store admin will receive an email with the imported/exported file once the process is complete.
A new 'Export Log Report' has been added for record-keeping, allowing the repair store owner/manager to view the entire export history. The report will display the employee name, export time, and the exported file.

IMPROVEMENTS
Along with the new features, we've also implemented some value-added improvements for our customers. Let's have a look at them.
Repair Tickets
Tickets Export: When exporting tickets from the listing page, the downloaded file will now have additional details. The newly added columns are:
Customer email

Customer phone

The full address of the customer

Custom fields

Item SKU

Repair time

Date of last status change

Device manufacturer

Diagnostic notes

Private comments
Change Tickets Status: Repair store owners can now change the status of tickets created in other stores. both store locations will be able to view any new additions to the changelog. 
 NOTE: Only employees who have permission to access multiple stores can perform this.
Ticket ID Sorting: Tickets IDs will now be sorted in the numeric ascending order.
Purchase Order Export: The Purchase Orders export file now has new columns added to it. These columns are:
Purchase order ID

Date

SKU

Product name

Notes

Ticket ID

Ordered quantity

Payment status

Supplier

Tracking ID

Purchase order status

Total

Employee name

Employee email

Store name

Business address

City

Zipcode
Customer Listing Page
Organization Name: You can now sort your customer records via their organization names. Additionally, when searching for a particular customer, their organization name will now be displayed on the POS screen too.
IMP #454 – New Trigger in Roles and Permissions: We have added a new trigger in the Store Settings to hide the Cost Price from the inventory log to maintain privacy.  
RepairDesk has also added the ability to hide out-of-stock serialized items from the POS screen.
That's all for now! Stay tuned and join RepairDesk for managing your online store sales and building a safe business from home. Enjoy using the world's 1st iPad POS solution for cell phone repair business.
RepairDesk makes your life easier by helping you manage your work effortlessly and with just a few clicks. We have everything – from creating repair tickets to inventory management and more. Get a FREE trial of our repair shop POS software for your cellphone repair shop and see it for yourself!
Sign Up for a 14-day FREE Trial