It's that time of the month again – RepairDesk is back to chronicle the month in our September 2020 Round-Up. We've had some new quality-of-life additions to our repair shop POS software that focus on customer value. Whether you're a cellphone, computer or any other repair shop, RepairDesk is all the better for you. Let's take a look at which new features dropped in September.
New Feature: KPI Dashboard
Early on in September, we introduced our new KPI Dashboard feature. This new addition makes it easier for repair shops to view all their important metrics in one place. The KPI Dashboard highlights many different things about your repair store, such as the number of shop visitors per day, the average sale of a ticket, the number of devices sold, the profit made per customer, etc.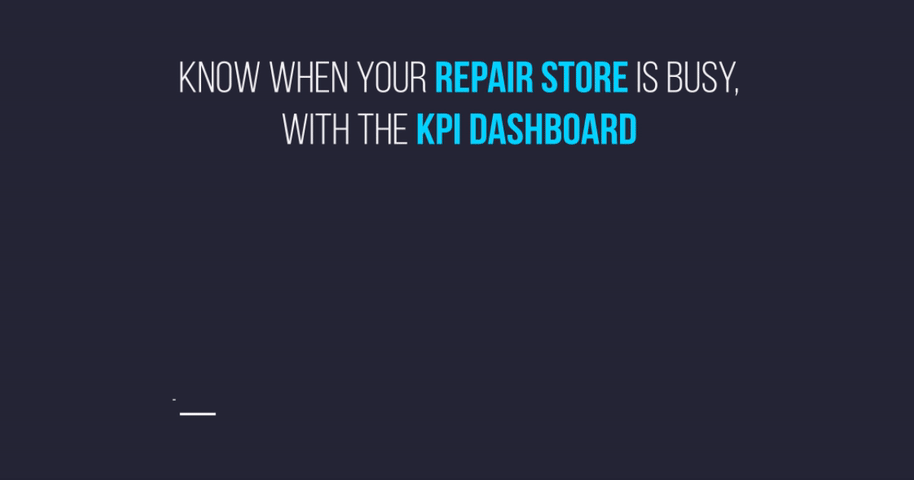 These metrics are a great way to know how well your store is doing at a glance. The dashboard represents everything in a clean, user-friendly interface that is great for repair shops to get a fix on their performance quickly. It's available for customers right now who want a quicker, more accurate way of reporting.
FreePBX now integrated with RepairDesk
Bringing even more functionality for users, RepairDesk has released a new integration with FreePBX. This new integration makes it a whole lot easier to manage calls coming in at your repair store. FreePBX allows you to route your calls right into the POS software, which can then show you the exact details of the person calling.


Information such as their name, phone number, email address, their last ticket, and their ticket status will be displayed in on the POS. This lets you know which of your customers are calling, and for what purpose, which allows you to service them better. FreePBX is an open-source service that virtually anyone can use, and it's the perfect calling solution for our September 2020 Round-Up.
Collect payments through email via Stripe
We touched on this new feature in our web release notes earlier this month, but it bears mentioning again. Users can now use Stripe to collect payments from the invoices they mail to their customers.
Stripe is a popular online payment processing service that makes it easier for businesses to get paid. It is preferred by merchants for its quick speed, flexibility in options, and optimized billing services, among other things. Users who have a Stripe account can now enable RepairDesk invoices with it. Once enabled, customers will receive invoices with a "Pay via Stripe" button, which they can use to instantly pay for any dues. Using Stripe, our users can collect fast payments easily with Stripe's amazing payment service.

Mobile App adds Clock-In/-Out & Reports
The month of September also saw additions to our newly-released Mobile Apps for iOS and Android. First released last month and covered previously in our August 2020 Round-Up, the RepairDesk Mobile Apps have since seen more features being rolled out for it.
Chief among these new additions is the employee clock-in/clock-out systems, and the Reports section of RepairDesk. These additions make the mobile app a lot more versatile in its role. Employees can now use it to clock in and out of the RepairDesk system, allowing for a more flexible workflow. Additionally, store managers and admins can view reports on any of the system's core processes easily on their mobile devices.
With these additions, the RepairDesk Mobile App brings a lot more utility to the table, and is great for all staff members at your cellphone or computer repair shop.
What's next?
That's all for our September 2020 Round-Up. There's certainly been a lot more additions to RepairDesk lately, and we have a lot more in the pipeline for our users. Some of the new things that we'll be working on in the future are:
We're working every day at RepairDesk to make sure that your repair shop runs effortlessly towards success. If you haven't already signed on for a FREE 14 DAY TRIAL, we highly recommend you do so. RepairDesk has everything from ticketing and invoicing, to inventory and employee management. Use our Appointment Calendar to book repair jobs remotely, and connect with over 40+ native integrations. With RepairDesk, your repair store is always winning!