So after a long awaited break, we're excited to announce that we're back with our improved iPad release. This time, we've worked steadily on the customer feedback and tried to address all the concerns related to our iPad POS Register App. So, let's get started; 
New Features
Compatibility with the iOS v14
We're glad to announce that our iPad app will now work smoothly and quickly on the updated version of iOS. There are no longer crashing issues or delays. Our iPad team has updated the code, and now you can use the iPad POS Register app on iOS 14 without facing any conflicts. 
NOTE: Update your iPad to the latest version and restart the app for the best user experience. 
Improvements 
Estimates Module 
We have enhanced our Estimates module on the iPad POS to provide a better user experience and to meet the daily workflow needs of our customers. Based on customers' suggestions, you can now create a repair/service estimate from the iPad and get approval on it by sending it to the customer via an email. Once the customer approves the estimate, it can be converted to a ticket, and the repair technician can start working on it according to the customer's instructions.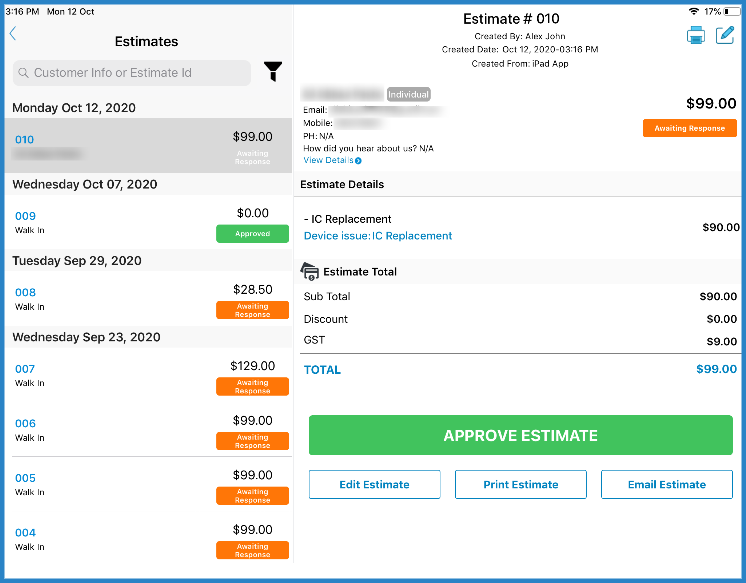 Additionally, customers can also ask for changes in the estimate. At the time of collecting change requests, you can get customer signatures to lock the final instructions.

To add a cherry on the top, we've improved the design of the Estimates listing page to give you a clear picture of the estimates created on a single screen. With the new user interface, it is easier to avoid the hassle of searching estimates by scrolling through the screen.
To get more information on the iPad's Estimates module, go to our knowledge-based article on Estimates Module in iPad POS Register. 
Partial Refunds
Syncing our web app's Refund functionality, we have improved our iPad POS Register. You can now refund partially paid invoices and apply a restocking fee as set in Store Settings from the web account. With the latest release, you can complete the refund process in a few clicks and can refund selected items from any paid invoice.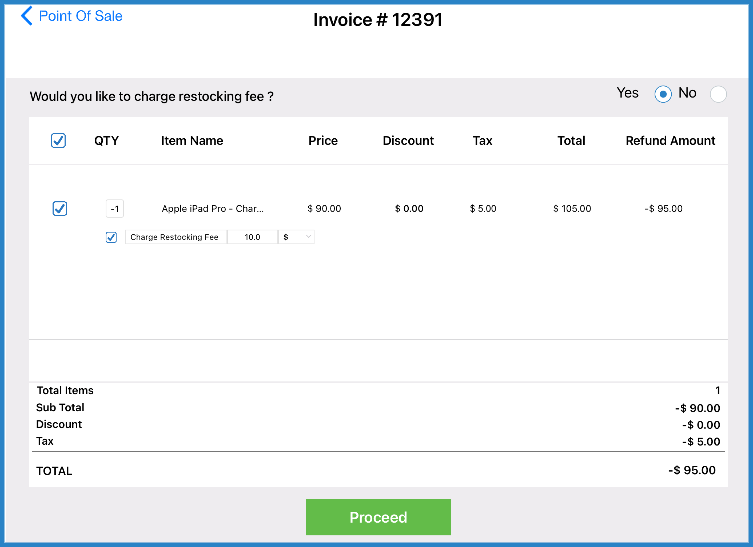 Head on over to our knowledge base article on Refunds in the iPad POS Register. 
Special Part Order (Phase-ll)
Following our latest web release, we have introduced Special Parts Order functionality in the iPad POS Register. After downloading the v5.10.2 of our iPad app, you can order special inventory items on the go. You can entertain your customers on runtime by ordering a non-catalog inventory item or repair part that has run out of stock, and you want to get it asap for your customer.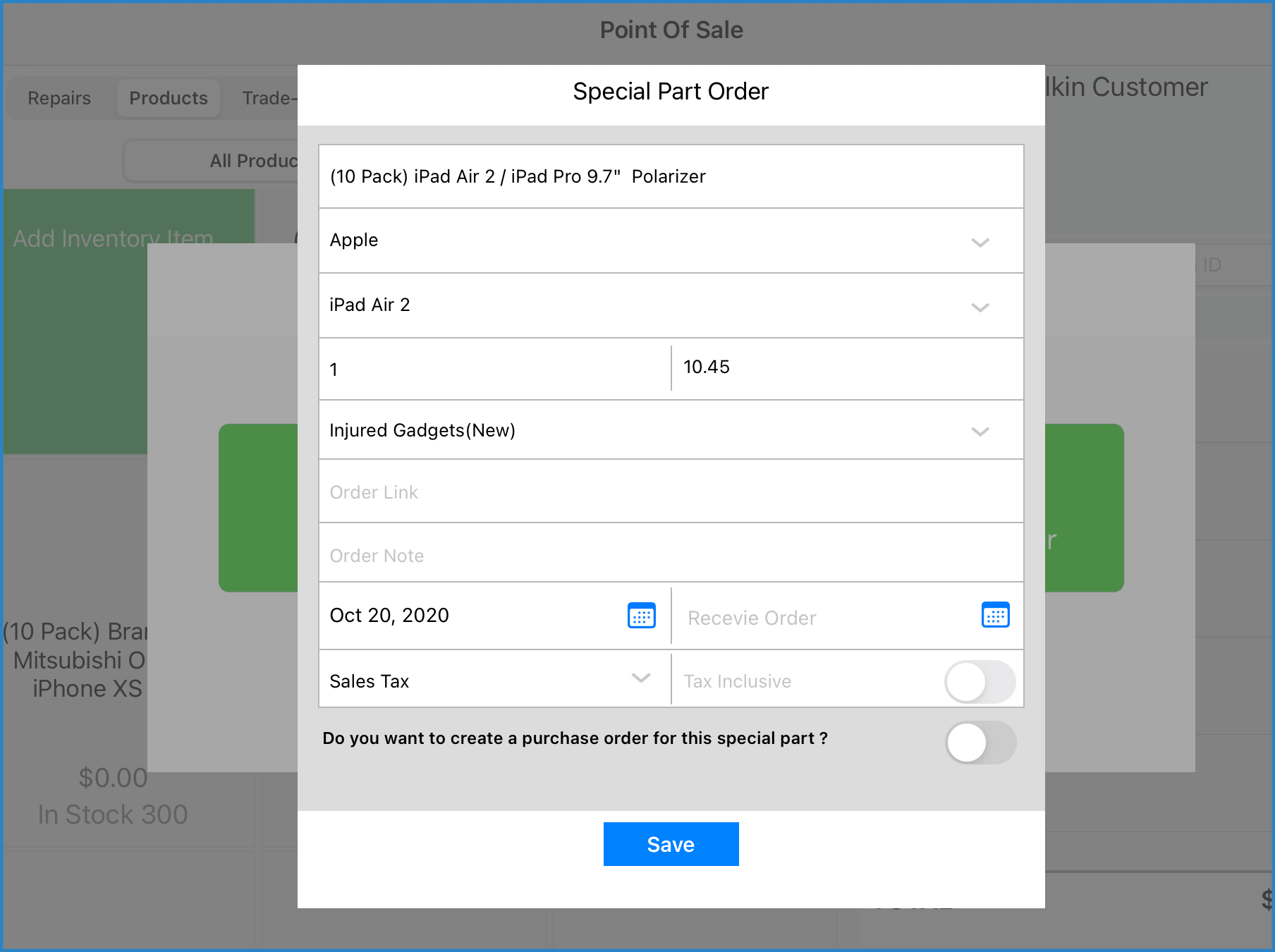 For your convenience, we've added complete details on How to Order Special Parts from the iPad POS Register. 
Bug-Fixes
Loading issue with iPad app
As reported by some of our customers, there was a loading issue with our iPad POS Register. It was hindering the process of loading data and was killing the app every time data loading was required. This problem has been fixed, and now data will be loaded into the system smoothly without any delays. 
Email receipt functionality not working on iPad
A bug was tracked in sending the invoice to customers through email. It was noticed that the customers were not receiving the email receipt. This issue has been fixed in this release and you can now send emails smoothly via iPad POS Register. 
That's it for this release! Enjoy using the world's 1st iPad POS solution for cellphone repair business.
If you're interested in learning more about how RepairDesk can help you become an excellent repair business that is hassle-free to run, check us out with a free 14-day trial. RepairDesk offers regular web and iPad releases, excellent software support, tons of features, free customer service, and the best value for your repair business. Sign up now!