Do you know which is the most popular iPhone in 2020? The one carried by most people is the iPhone 7, which was released four years ago. According to a survey conducted by Statista, about half of all iPhones in use today are NOT the latest iPhones. What does this mean? Most iPhone users skipped the iPhone 11, 11 Pro, and 11 Pro Max to see what Apple would release in 2020. And with the latest release of iPhone 12, reports on what the 2020 iPhones will contain are hitting the wire.
Apple has launched four new iPhone 12 models this year. The series includes two new Pro models, an update to the standard iPhone, and an honest-to-goodness small but uncompromised iPhone in the form of the iPhone 12 mini. The iPhone 12 series come with features like 5G, faster processors, better displays, better cameras, improved build quality, and refreshed designs.
However, they don't come with the standard chargers or EarPods, and Apple says it has something to do with the environment. There's a lot to discuss with these phones, so let's get on with it.
iPhone 12
Cost: $800
What's New: It is the successor to the "standard" iPhone of the last few years but priced at $100 more. It's got a 6.1-inch screen and two cameras on the back.
NOTE: We've noted the starting prices; costs go up as you add storage capacity.
iPhone 12 mini
Cost: $700
What's New: This is a new, smaller-form iPhone, with a 5.4-inch screen squished inside a smaller body than we've seen from Apple in years.
iPhone 12 Pro
Cost: $1,000
What's New: The 12 Pro is the fancy 6.1-inch model with extra camera tricks.
iPhone 12 Pro Max
Cost: $1,100
What's New: It is the giant 6.7-inch model with a major focus on the camera.
Comparing the iPhone 12 series with the older versions, we get:
What's promising in the new models?
mmWave 5G only on the iPhone 12 Pro Max. Only? Only in the 12 Pro Max? Why? 
A report recently launched by the Fast Company, says that only the biggest and most expensive iPhone 12 model, the iPhone 12 Pro Max, will support millimeter-wave 5G. The latest model with a 6.7-inch display iPhone 12 Pro Max has the advanced 5G feature.
Other than that, all the other iPhone 12 series will support 5G in the sub-6GHz spectrum. The source says only the largest phone has the size necessary antenna array used in mmWave and the larger battery required to offset the increased power draw it requires.
Here's the plot twist. Only the U.S., Korea, and Japan versions of the iPhone 12 Pro Max will have mmWave 5G support. 
In other regions of the world, it will support the sub-6GHz spectrum only.
The standard 5G feature in phones broadly comes in two variants:
Millimeter-wave radio frequencies over 24GHz

Sub-6GHz frequency bands used in today's 4G LTE networks
The reason why the iPhone 12 gained popularity was because of the mmWave stuff. It gives you breakneck speeds, but has a concise range, with cellular radios required every few blocks.
What's more? mmWave does not penetrate objects well and is easily blocked by windows, doors, walls, trees, etc.
So, with the impressive bandwidth numbers of 5G technology, it is currently only useful in limited conditions. Many phone users will mostly use 5G networks in the same frequencies in which their 4G LTE phones operate. These signals travel much further and penetrate buildings better, providing much better coverage. Speeds are expected to be anywhere from 50-300% better, rather than the 10x improvement you might see from mmWave.
No Charger or Earbuds in 'Exquisite' box: A Big OOPS!
If there's one thing we can count on with a new iPhone, it's that it will include a pair of Lightning EarPods and a charger in the box. But unfortunately, that's not the case with the iPhone 12. 
The idea was to cut down the cost for the next iPhones. It has also come into the news that shortly, the new packaging box will become thinner and more "exquisite."
Apple might offer discounts on AirPods for anyone who needs earbuds or cut the price of its existing chargers. But whatever the case is, you'll be paying extra if you want one.
New Designs & Materials

With new launches, phone designs often go in and out of fashion. The iPhone 12 brings back the flat edge of the old iPhone 4, which some people find less slippery. And speaking of being more comfortable to hold, Apple has introduced another smaller option – the iPhone 12 mini. It is even smaller than the iPhone 8 but has the new-fashioned edge-to-edge screen.
All of this year's iPhones had a little nip and tuck along the edges. The new iPhone 12 is 11% slimmer, 15% smaller, and 16% lighter than the iPhone 11. That's how Apple squeezed an even larger screen in the Pro Max model, measuring 6.7 inches on the diagonal.
Experienced researchers say that the iPhone 12 also uses a new kind of glass. And here's what Apple says about it:
The new glass used in iPhone 12 makes it four times more resistant to cracking when it drops. And, at long last, there's a blue model.
What they forgot to mention?
The iPhone 12 mini still isn't as small as the beloved original iPhone SE, which Apple said goodbye to this year in favor of a new model that's the same size as an iPhone 8. Apple also says the mini's battery lasts 2 hours less than the regular 12. As always, however, these claims depend on use cases, so if you're a power user, prepare to be even more disappointed.
Additionally, with the latest launch, Apple didn't make a change in our most-beloved features. Those were the return of TouchID. Apple's FaceID system, introduced in the iPhone X, has never worked very well when you wear sunglasses.
Along with the COVID-19 pandemic, which caused unlock failures because people started wearing masks. We understand the sunglasses problem. But, come on Apple — you were able to put a fingerprint reader on the button in the new iPad Air, so why not in the iPhone?
Well, smartphones aren't new anymore!
So, you can see why every iPhone owner is wondering if it's time to upgrade or not. While the answer is neither a straight 'yes' or a 'no', we can still forecast which iPhone users will likely upgrade, based on the model that they currently have.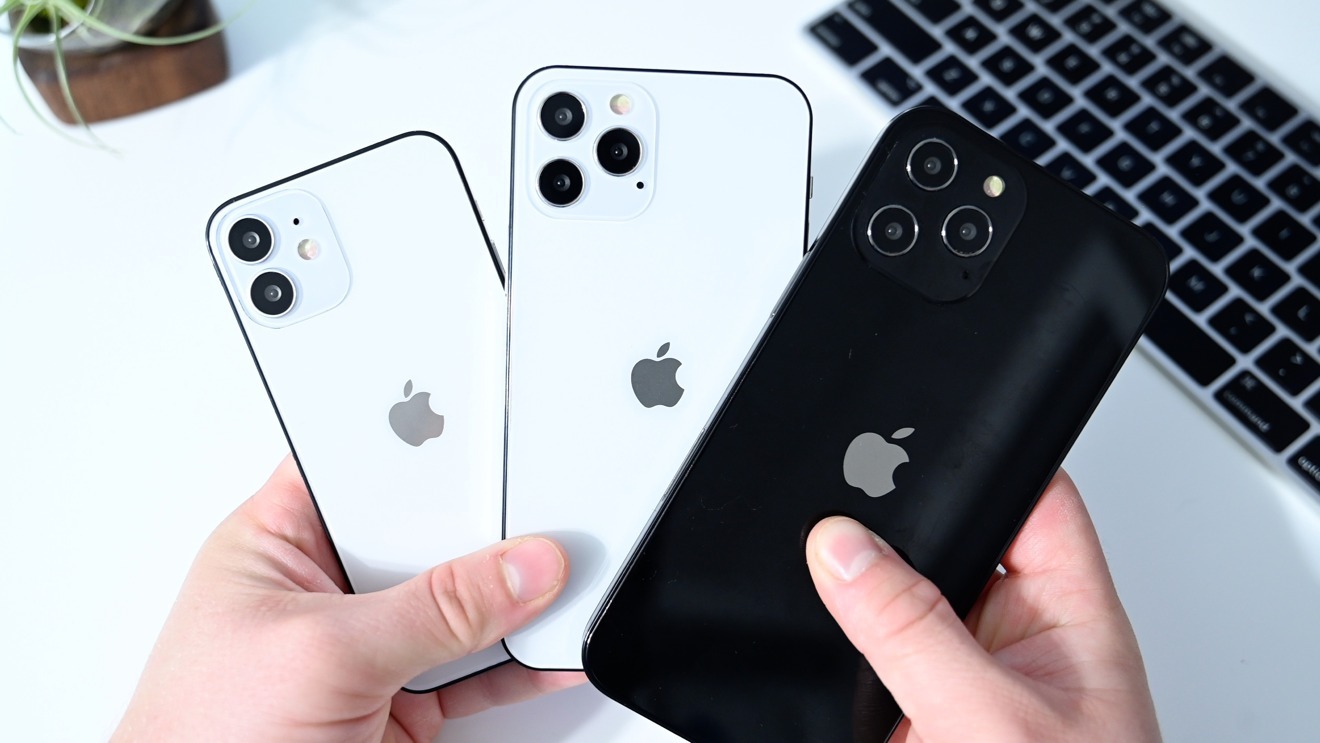 iPhone SE: Won't Upgrade
The iPhone SE, released earlier this year, is still young and fresh. With a retina HD display and digital zooming and 4K video recording camera, it doesn't give its users any reason to upgrade just yet. 
iPhone 11/11 Pro: Won't Upgrade
People, who purchased the iPhone 11 or 11 Pro in the past year, won't be much interested in the new lineup. That's because both iPhone 11 and iPhone 11 Pro offer a complete package of intelligent cameras, reliable batteries, and the A13 Bionic chipsets. 
iPhone XS/XR: Might Upgrade
Even though these 2018 iPhones are still powerful enough to keep their users happy and satisfied for at least another year, many will consider upgrading them to the new iPhone 12.
iPhone X: Upgrade
We all remember and admire the revolutionary times of the iPhone X, don't we? It was Apple's first phone with FaceID and OLED display features. People who went crazy for the iPhone X will go nuts for the iPhone 12's 5G punch. 
iPhone 8, 7, and older: Upgrade
All the iPhones from 2017 and earlier have aged. Their processing speeds are sluggish compared to the latest models. Owners of the older models will most likely be looking to snag an upgrade.
Apple's first 5G smartphone lineup, the iPhone 12 series, is officially here. However, 2020 might not be the year of these iPhones. Firstly because of one of the biggest global pandemics and financial crunches of the past decades, people are tight on their budget.  
However, if you're looking for the best solution for all your repair store needs, consider signing up for RepairDesk. RepairDesk is an all-in-one cellphone repair POS system that makes it easier for you to take care of everything at your repair shop. Create tickets, process invoices, collect customer signatures, order your inventory online, and book appointments right, all in one place. Sign up now for a free 14-day trial.